Society for Neuroscience 2017: Conference roundup
The 2017 Society for Neuroscience Annual Meeting, attracting 30,021 attendees from 80 countries, was another unmissable event. We joined more than 500 exhibiting companies, showcasing our cutting-edge equipment and upcoming product releases. These included the Scientifica Multiphoton Detection Unit XL on the HyperScope, as well as the LASU system and our SliceScope Pro 6000.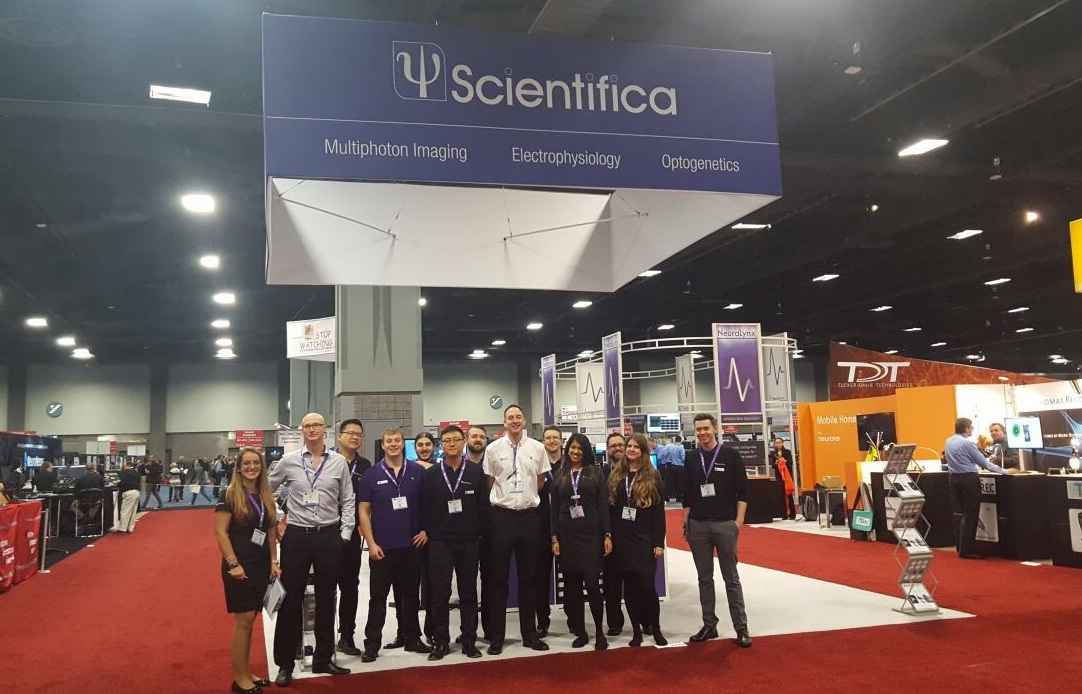 Across the five days of the meeting, there were over 900 sessions, including lectures, symposia, professional development workshops and poster presentations. More than 13,000 posters were presented, covering a range of topics from the pathogenesis of diseases, such as Alzheimer's and Autism, to the cognition of learning and memory. Attendees were able to learn about the latest neuroscience research and see the latest tools and techniques that make this research possible.

If you missed us at SfN, you can read about our upcoming product releases here. We are looking forward to seeing you in San Diego for SfN 2018!