The HyperScope multiphoton imaging system now has advanced imaging capabilities; the introduction of an extended wavelength lens set means you can image deeper and through thin scattering layers in in vivo samples. Learn more here.
Scientifica IVM Triple
A versatile three axis motorised manipulator that enables precise, controlled positioning of pipettes and probes, including neuropixels probes and microelectrode arrays (MEAs). Ideal for a range of electrophysiology experiments, including field recordings and patch clamp, as well as microinjection experiments.
Compatible with stereotaxic frames, the long travel and ultra-smooth motion make this micromanipulator the perfect solution for in vivo experiments.
Benefits
Maximises tissue health
Smooth probe insertion into the brain. Using the unique 'creeper' function to precisely control the movement of the manipulator, your probe can 'creep' to the desired position at a speed of your choice. This minimises tissue damage, reduces gliosis and increases the signal quality and data you receive from neurons.
Accurate positioning
Hit your precise target every time by programming the IVM to move to the exact brain region you are interested in, at a speed of your choice. The IVM has 20 nm resolution for absolute positioning. View the exact position of your probe using dedicated software and/or the Patch Pad display.
Perform long-term experiments
The high stability of the design ensures you can maintain position in the brain for reliable, long-term experiments.
High signal-to-noise ratio
The smooth approach, minimises tissue damage, maximises the signal-to-noise ratio and improves histology outcomes.
Audibly quiet
The low-noise electronics minimise disturbance to the sample and allows smaller signals to be detected.
Focus on your sample
The hands-free movement allows you to concentrate on the welfare of your sample during probe positioning. The risk of human error is reduced, which reduces wasted animals and time, increasing your experimental efficiency.
High stability
The continuous, smooth motion of the manipulator causes minimal vibrations compared to the stop-start motion of a manual manipulator. This improves accuracy and reduces damage, so you can draw reliable conclusions from your results.
Reach deep within your sample
The long 70mm range of travel means you can probe deep into your sample.
Easy probe positioning

The adjustable approach angle in x, y and z means you can easily alter your approach angle, maintaining accuracy and ensuring you reach your area of interest.
Control options
Operate via our ergonomically designed remote control options or through our specially designed LinLab software.
What is the unique 'creeper' function?
The creeper function in LinLab allows the movement of the manipulator to be programmed over a set distance at a pre-defined speed. This allows for smooth motion to the correct area of interest.
Alternatively, the step function can be used for faster, yet measured step movement to insert the electrode into the cell.
Design & Specifications
Number of axes

Number of axes

3 orthogonal and virtual 4th axis
Travel distance

Travel distance

70 mm (in X, Y and Z axes)
Electronic resolution

Electronic resolution

20 nm
Minimum step size

Minimum step size

0.1 µm
Minimum speed

Minimum speed

1 µm per second
Maximum speed

Maximum speed

4 mm per second
Memory positions

Memory positions

50 on control device (unlimited via LinLab)
Software

Software

LinLab for Windows
Angular accuracy

Angular accuracy

+/- 1° (when using the IVM Rotation Kit)
Testimonials
"Compared to other micromanipulators I have used, the Scientifica IVM allows us to isolate more cells and to record from each cell for a longer time."
-Dr Nicholas Lesica, Ear Institute, University College London
Schematics
Expand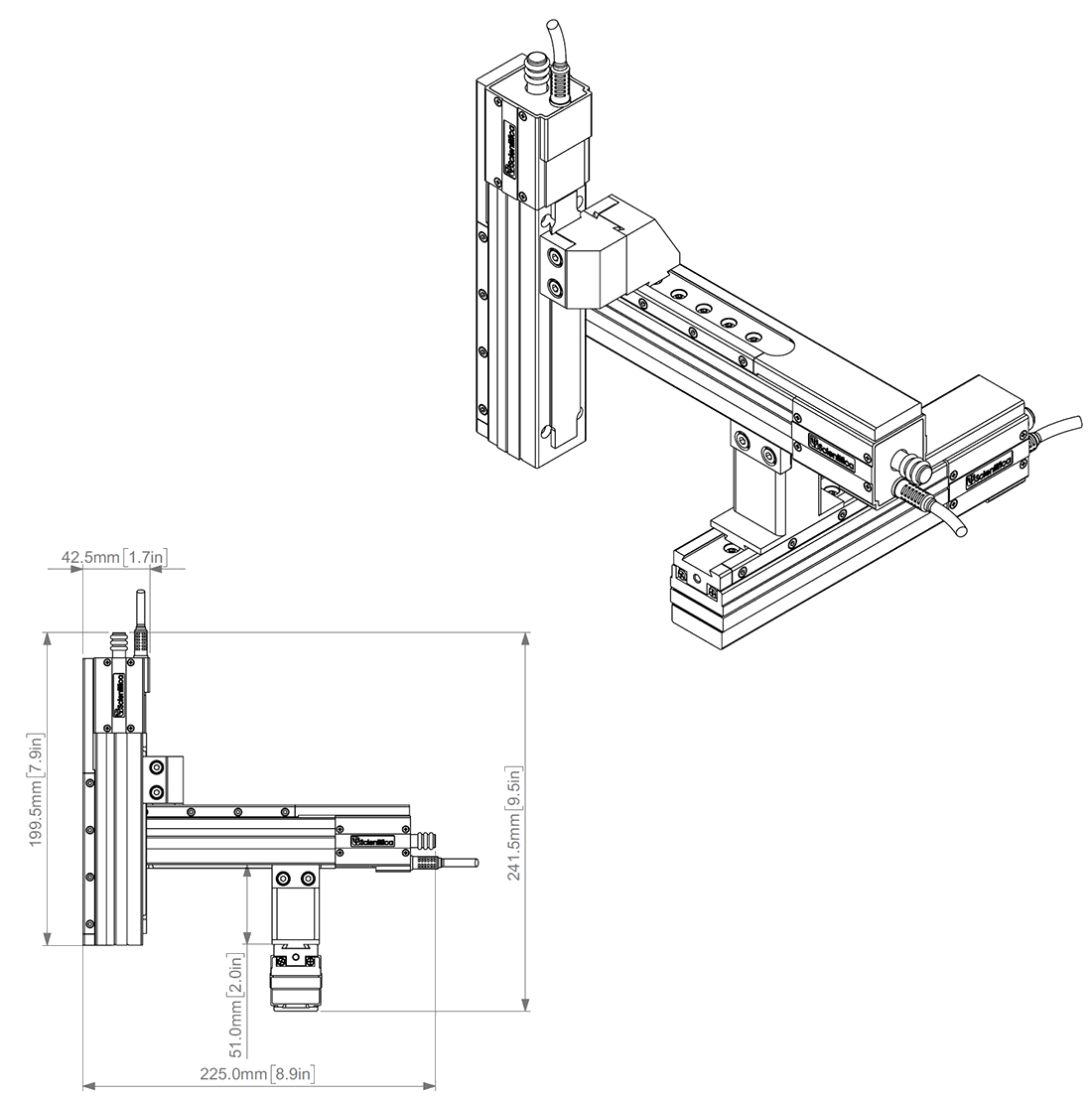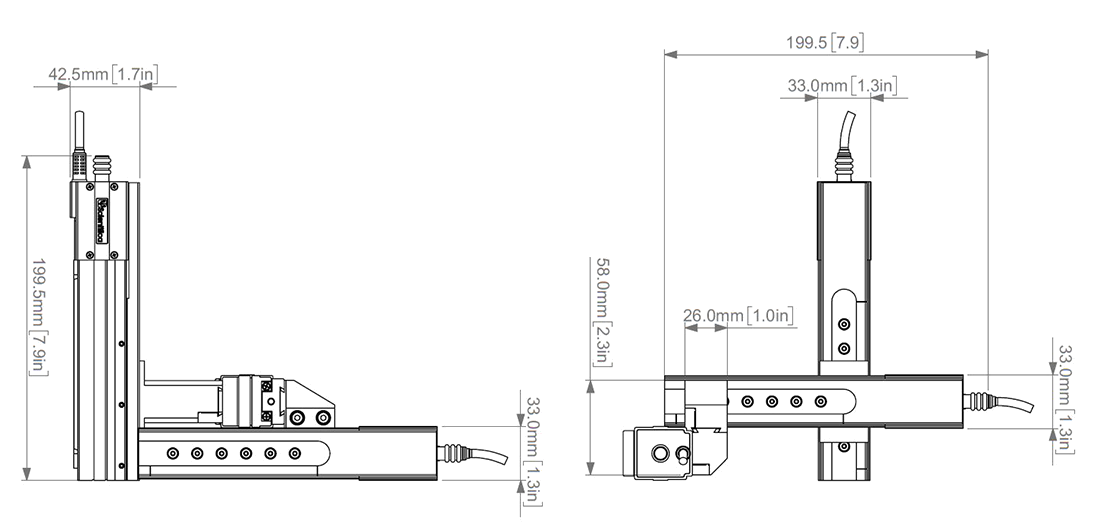 Research Papers
Expand
Huang, Y., Huang, P., Wu, S., Hu, Y., You, Y., & Chen, J. et al. (2017). Ultrahigh-Density 256-Channel Neural Sensing Microsystem Using TSV-Embedded Neural Probes. IEEE Transactions On Biomedical Circuits And Systems, 1-13. http://dx.doi.org/10.1109/tbca...
Jung, S., Longtin, A., & Maler, L. (2016). Weak signal amplification and detection by higher-order sensory neurons. Journal Of Neurophysiology, 115(4), 2158-2175. http://dx.doi.org/10.1152/jn.0...
Kai, L., & Kaldenhoff, R. (2014). A refined model of water and CO2 membrane diffusion: Effects and contribution of sterols and proteins. Scientific Reports, 4(1). http://dx.doi.org/10.1038/srep...
Rose, G., Alluri, R., Vasquez-Opazo, G., Odom, S., Graham, J., & Leary, C. (2013). Combining pharmacology and whole-cell patch recording from CNS neurons, in vivo. Journal Of Neuroscience Methods, 213(1), 99-104. http://dx.doi.org/10.1016/j.jn...
Rose, G., Hanson, J., Leary, C., Graham, J., Alluri, R., & Vasquez-Opazo, G. (2015). Species-specificity of temporal processing in the auditory midbrain of gray treefrogs: interval-counting neurons. Journal Of Comparative Physiology A, 201(5), 485-503. http://dx.doi.org/10.1007/s003...
Tonazzini, I., Cerri, C., Del Grosso, A., Antonini, S., Allegra, M., Manuela Allegra., Caleo, M., & Cecchini, M. (2020). Visual System Impairment in a Mouse Model of Krabbe Disease: The Twitcher Mouse. Biomolecules 2021, 11(1), 7. https://doi.org/10.3390/biom11...

Accessories
Scientifica Rotation Kit
The IVM Rotation Kit is an optional addition to the IVM Triple three-axis micromanipulator, which enables rotation of the Z-Axis in a single plane, allowing you to position your probe at a wider range of angles than previously achievable. Ideal for use with stereotaxic frames, the IVM Rotation Kit allows you to flexibly position your Z-Axis to fit your experimental set up.

Dovetail Probe Holder (PH-1000)
Dovetail Probe Holder to fit bars/probes


IVM Triple Kopf Mount (IVM-575-00)
Mount to attach the IVM Triple to the base of Kopf stereotaxic frame (diamond shaped).
Stoelting Mount (IVM-545-00)
Mount to attach the IVM Triple to the base of Stoelting and rectangular shaped Kopf U-bar frames.
IVM Static Base (with circumferential mounting slots) (IVM-590-00)
Static base for IVM Triple with circumferential mounting slots, for mounting onto a breadboard platform.
Extended Probe Holder (IVM-530-00)
To hold capillary glass of 1-2 mm in diameter.