Join us on booth 2223 at Society for Neuroscience 47th annual meeting from 11-15 November and see our latest electrophysiology, multiphoton imaging and optogenetics equipment http://www.scientifica.uk.com/...
×
Thank you
Your quote request has been received and we will be in touch shortly.
Scientifica Motorised Movable Top Plate (MMTP)
An electrically quiet, stable and versatile platform perfect for electrophysiology and two-photon imaging.
Move your sample whilst maintaining long-term patch clamp experiments.

Control options
Operate via our ergonomically designed control options or through the specially designed LinLab software.
Design & Specifications
Number of axes

Number of axes

2
Travel distance

Travel distance

25 mm (in X and Y axes)
Electronic resolution

Electronic resolution

20 nm
Minimum step size

Minimum step size

0.1 µm
Minimum speed

Minimum speed

1 µm per second
Maximum speed

Maximum speed

4 mm per second
Chamber adapters accepted

Chamber adapters accepted

108 mm & 110 mm
Memory position

Memory position

50 on control device (unlimited via LinLab)
Software

Software

LinLab for Windows
Research Papers
Craig, A., Housley, G., & Fath, T. (2014). Modeling Excitotoxic Ischemic Brain Injury of Cerebellar Purkinje Neurons by Intravital and In Vitro Multi-photon Laser Scanning Microscopy. Neuromethods, 105-127. http://dx.doi.org/10.1007/978-...
Popovic, M., Carnevale, N., Rozsa, B., & Zecevic, D. (2015). Electrical behaviour of dendritic spines as revealed by voltage imaging. Nature Communications, 6, 8436. http://dx.doi.org/10.1038/ncom...
Popovic, M., Gao, X., & Zecevic, D. (2012). Voltage-sensitive Dye Recording from Axons, Dendrites and Dendritic Spines of Individual Neurons in Brain Slices. Journal Of Visualized Experiments, (69). http://dx.doi.org/10.3791/4261
Threlfell, S., Lalic, T., Platt, N., Jennings, K., Deisseroth, K., & Cragg, S. (2012). Striatal Dopamine Release Is Triggered by Synchronized Activity in Cholinergic Interneurons. Neuron, 75(1), 58-64. http://dx.doi.org/10.1016/j.ne...
Worldwide Presence
Scientifica's equipment is used in more than 50 countries worldwide. Some of our customers include; California Institute of Technology, University of Oxford, Stanford University, University of Cambridge, Massachusetts Institute of Technology, Harvard University, Princeton University, Imperial College London, University of Chicago, Johns Hopkins University, Yale University and over 700 more research institutions.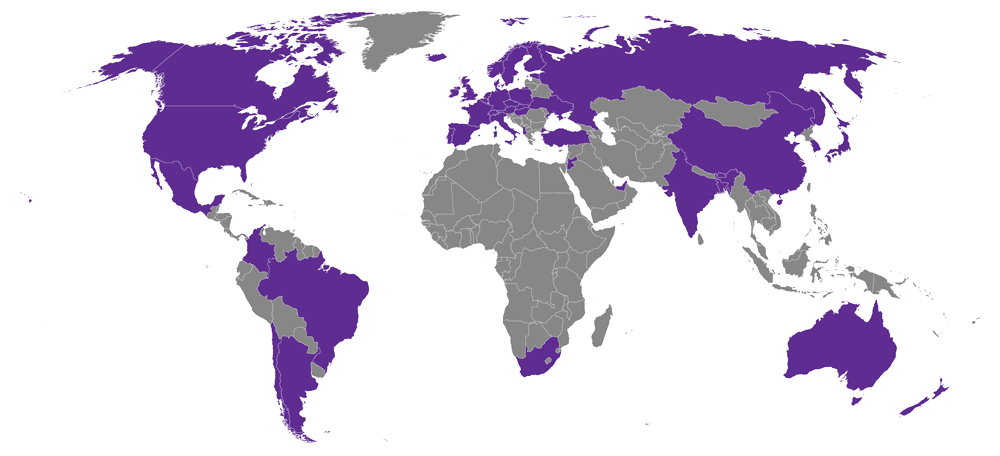 2 Year Warranty
Scientifica offer a two-year warranty with all Scientifca manufactured goods and a one-year warranty for third party supplied goods. Giving you peace of mind when purchasing your Scientifica equipment.