Introducing the revolutionary Scientifica VistaScope. The true premier solution for multiphoton imaging, with the largest-in-class field of view, allowing you to see more cells, more clearly than ever before. Discover more
Scientifica MicroStar Micromanipulator
The ultimate micromanipulator for synaptic connectivity and neuronal network studies. Arrange up to 12 manipulators around your sample for complex electrophysiological studies.
Control options
Operate via our ergonomically designed remote control options or through our specially designed LinLab software.
Design & Specifications
Axes

Axes

3 orthogonal and 4th virtual
Travel

Travel

20 mm (in X and Z axes), 14 mm in (Y axis)
Bearings

Bearings

Crossed roller
Minimum speed

Minimum speed

1 µm per second
Maximum speed

Maximum speed

4 mm per second
Electronic resolution

Electronic resolution

20 nm
Memory positions

Memory positions

50 on control device (unlimited via LinLab)
Software

Software

LinLab for Windows
Schematics
Expand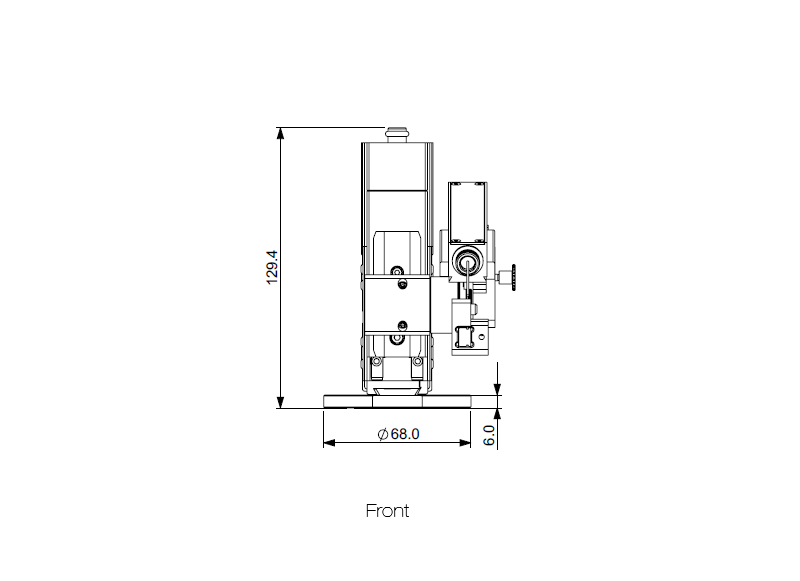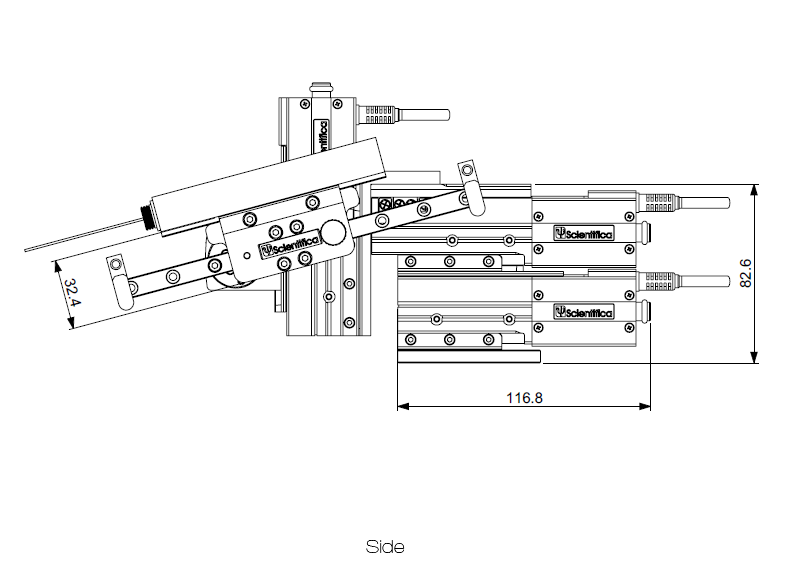 Research Papers
Expand
Cossell, L., Iacaruso, M., Muir, D., Houlton, R., Sader, E., & Ko, H. et al. (2015). Functional organization of excitatory synaptic strength in primary visual cortex. Nature, 518(7539), 399-403. http://dx.doi.org/10.1038/natu...
Hatch, R., Leinenga, G., & Götz, J. (2016). Scanning Ultrasound (SUS) Causes No Changes to Neuronal Excitability and Prevents Age-Related Reductions in Hippocampal CA1 Dendritic Structure in Wild-Type Mice. PLOS ONE, 11(10), e0164278. http://dx.doi.org/10.1371/jour...

Mean-Hwan, K., Znamenskiy, P., Iacaruso, M F., Mrsic-Flogel, T D. (2015). Exclusive functional subnetworks of intracortical projection neurons in primary visual cortex. bioRxiv. https://www.biorxiv.org/conten...
Accessories
Dovetail Probe Holder (PH-1000)
Attach a wide-range of bars and probes to your manipulator. Electrode/probe holding bar with v groove which can also be used with Scientifica's LBM-7 manipulator and In Vivo Manipulators.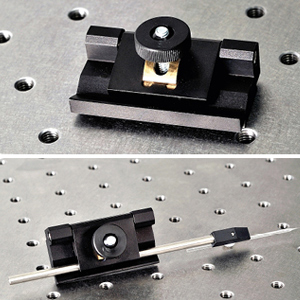 Post and Platform for MMBP (PP-3400-00)
Used to mount the MicroStar onto the Scientifica MMBP
Magnetic Base for MicroStar (S-MB-3030-00)
Low-profile magnetic base to attach your MicroStar to your antivibration table or other platform
Electrode Holding Bar (EHB-500)