Neuroscience 2022 - Conference Round Up
The 2022 Neuroscience Conference brought over 24,000 people across 72 countries together to celebrate and discuss the latest neuroscience research and technology.
We joined over 400 exhibitors in sunny San Diego to showcase some of our globally trusted electrophysiology and imaging equipment, and meet the pioneers who are using them to make world-changing discoveries - a real highlight for us.
The first day of the exhibition saw an exclusive first look of the PatchScope Pro Systems - integrated solutions for patching in cultured cells. We were excited to be able to do this. As a team, we also attended some of the great satellite events, including the Chinese Neuroscientists Social, that we proudly support.
We met up with old friends, made new ones and were part of a brilliant event that fuels critical collaborations and advancements across the field and around the world.

Take a look at what we got up to through the short video...
Ed Saint, North America Sales Manager
"What a fantastic feeling to finally meet our customers at SFN showcasing the latest and greatest products from Scientifica. Thank you to all those who came by to see us. For those who could not make it, please check out the new PatchScope Pro Systems ."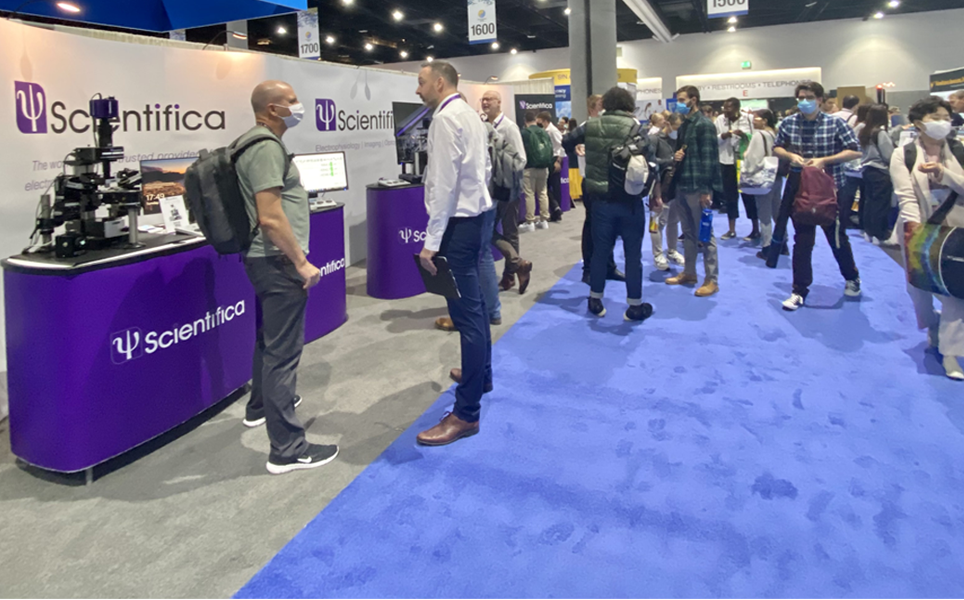 Keep in touch
Don't forget to follow us on social media and sign up to our news bulletin to keep up to date with upcoming events.