Watch on-demand: Introduction to multicell patch clamp electrophysiology recordings
---
In this webinar Dr Max Oginsky, Product Specialist at Scientifica, provided a comprehensive introduction to multicell patch clamp electrophysiology recordings.
As part of this webinar, we welcomed keynote speaker, Dr. Stephanie C. Seeman, of the Allen Institute, who spoke about her exciting work and how multicell patch-clamp electrophysiology has benefitted her research.

Abstract
Patch clamp electrophysiology has become a hallmark of most neuroscience laboratories interested in the properties of neuron function. This technique has proven to be quite versatile and has allowed neuroscientists to gain great insights into how neurons fire action potentials and communicate with each other.
Unfortunately, most recordings come from a single neuron, leaving many questions about how neuronal networks function unanswered. For instance, it is not well understood how neuronal networks in the neocortex represent and process information. To this end, more and more labs have turned to multicell patch clamp experiments to identify and characterize the connectivity and synapse properties between specific neurons within networks.
In this webinar, we will discussed who may benefit from performing multicell patch clamp experiments, provided an overview of the technique, and the benefit of Scientifica micromanipulators when multicell patching. Dr. Stephanie C. Seeman, of the Allen Institute, spoke about her exciting work and how multicell patch-clamp electrophysiology has benefitted her research.
Dr Stephanie Seeman, Allen Institute for Brain Science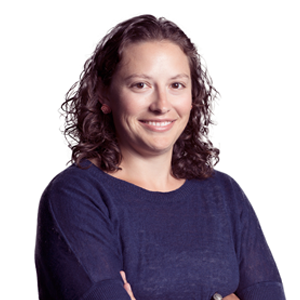 Stephanie joined the Allen Institute for Brain Science in 2016 to aid in research efforts exploring circuit connectivity and processing in mouse and human cortex. This work utilizes simultaneous whole-cell patch clamp electrophysiology to identify and characterize connectivity between targeted cell types. This project recently culminated in a publication to Science and a public data release along with interactive tools for exploration. Stephanie earned her Ph.D. in Neuroscience from the University of Washington where she worked to understand the connectivity and plasticity of sensorimotor cortex using in vivo recordings of population local field potentials.
Dr Max Oginsky, Product Specialist, Scientifica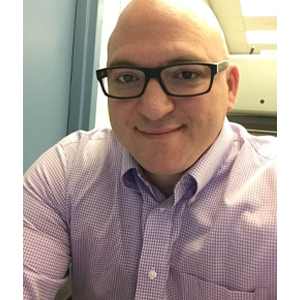 Prior to joining Scientifica as a Product Specialist in the US, Max earned his PhD at Georgia State University investigating how neurons alter their ion channel function to maintain normal activity in a mouse model of Rett Syndrome. As a postdoc at the University of Michigan, Max earned NIH funding awards by investigating how excitatory synaptic currents are altered by insulin in the nucleus accumbens, and later worked to understand the role of neuronal networks in information processing during sensory-guided tasks.

Scientifica MicroStar Micromanipulator
The ultimate micromanipulator for synaptic connectivity and neuronal network studies. Arrange up to 12 manipulators around your sample for complex electrophysiological studies.

Scientifica PatchStar Micromanipulator
The perfect electrophysiology micromanipulator – from single channels to in vivo field recordings. The stable design and ultra-quiet electronics mean you can perform long-term patch clamp experiments and record even the smallest signals. The PatchStar's compact footprint and incredible versatility means it can be configured to fit around any sample, at any angle, in vitro or in vivo.