The HyperScope multiphoton imaging system now has advanced imaging capabilities; the introduction of an extended wavelength lens set means you can image deeper and through thin scattering layers in in vivo samples. Learn more here.
Scientifica's top 12 restaurants in San Diego for Neuroscience 2018
---
The affluent city of San Diego has a wide choice of restaurants, many of which can be on the expensive side.
To try and make sure you don't waste your money on restaurants that are all style and no substance, we have curated a list of a dozen of our favourite places to eat, in a few different districts in San Diego.
As the area around the convention centre will be busy with attendees during the SfN Annual Meeting we suggest you book in advance to avoid disappointment, particularly if you will be in a large group.
Marina
American – 807 West Harbor Drive, San Diego, CA 92101 – Tel: +1 (619) 233 4300
Mon-Sun 8:00 am - 10:00 pm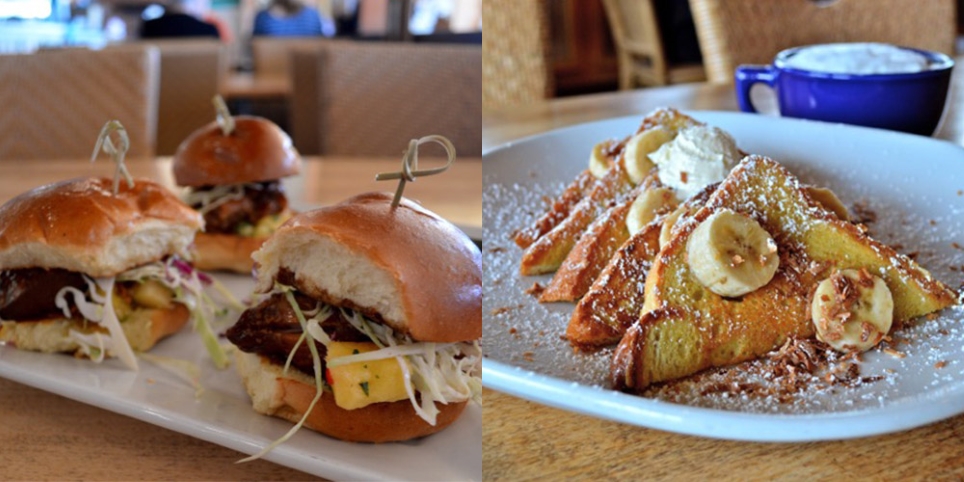 The panoramic waterfront setting of Buster's Beach House is right next to the convention centre and in front of the Manchester Grand Hyatt. This a great place to start your long conference days with a relaxed breakfast, get a mouth-watering lunch or enjoy a casual dinner. The menu has a wide selection of dishes with a Hawaiian twist.
Gaslamp Quarter
The Gaslamp Quarter is lively area of San Diego just a two-minute walk from the conference centre. It contains a variety of cafes and restaurants including Italian, Mexican, Middle Eastern and traditional American cuisine. There are also plenty of bars to choose from, for relaxing after the conference.
Gluten-free – 802 5th Avenue, San Diego, CA 92101 – Tel: +1 (619) 795 0721
Sun-Thu 8:00 am - 10:00 pm, Fri-Sat 8:00 am - 11:00 pm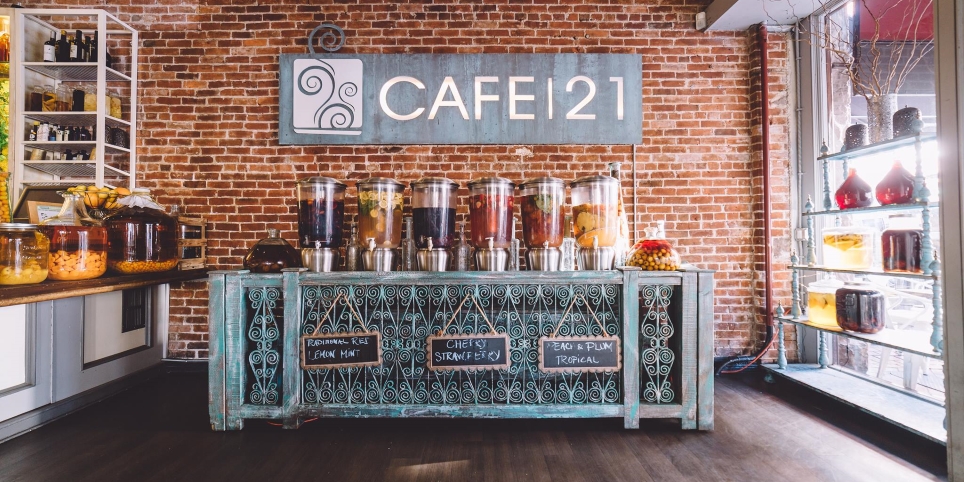 Within the Gaslamp district, just north of the convention centre, Café21 is a great choice for those who enjoy healthy, organic and gluten-free food. It is open for breakfast or dinner and serves a great selection of breakfast favourites, small plates or main courses depending on the time of day.
Rooftop bar – 600 K Street, San Diego, CA 92101 – Tel: +1 (619) 446 6086
Open daily from 5pm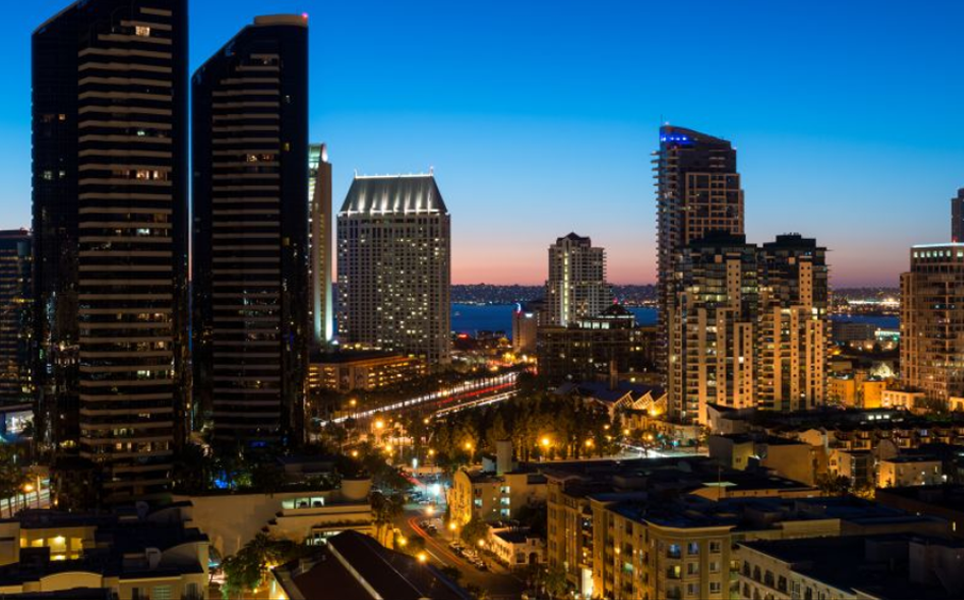 Located 22 stories high at the top of the San Diego Marriott hotel in Gaslamp Quarter, Altitude is a rooftop bar with stunning views. Look across the city, over the harbour, Coronado Island and Petco stadium while enjoying a drink in the sky lounge. They serve flatbreads and sandwiches on top of their impressive range of beer, wine and cocktails. Join them for happy hour from 5:00 – 7:00 pm Monday to Friday.
Pork Inspired Dishes – 748 5th Avenue, San Diego, CA 92101 – Tel: +1 (619) 546 6424
Mon-Sun 11:00 am - 1:00 am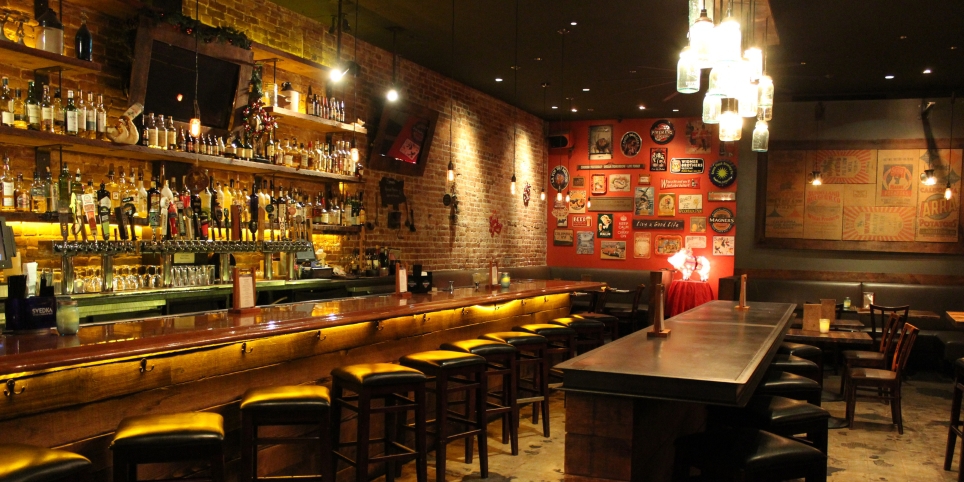 Like pork? Tick. Like craft beer? Tick. Then you've found the place you want to be. Open until 2:00 am and serving food until Midnight, The Hopping Pig is a great place to go if you're having a late dinner or drink. This gastro-pub has a menu of pork-inspired dishes and other classic pub fare along with an awesome selection of draught and bottled craft beers. Their happy hour runs from 11:00 am - 7:00 pm every day, so get there straight after the conference for a cheaper drink and bite to eat.
Sushi – 555 5th Avenue, San Diego, CA 92101 – Tel: (619) 338-0555
Sun-Thu 5:00 - 9:30 pm, Fri-Sat 5:00 - 10:30 pm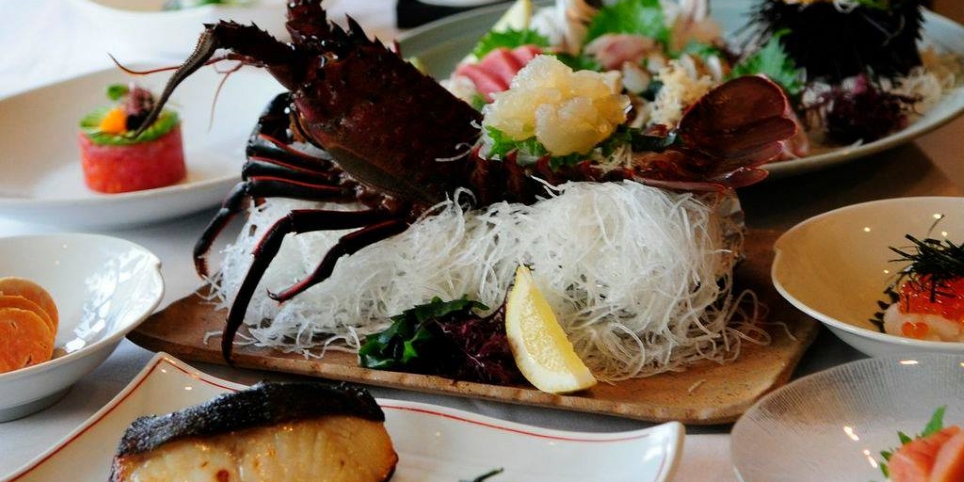 If you're in the mood for some Japanese cuisine, then look no further than the award-winning sushi at Taka Sushi, probably the best sushi in San Diego. They also serve a range of American food in Japanese style, which is definitely worth a try!
Greek – 345 6th Ave San Diego, CA 92101 – Tel: +1 (619) 550 1600
Mon-Thu 11:00 am - 11:00 pm, Fri 11:00 am - 2:00 am, Sat 10:30 am - 2:00 am, Sunday 10:30 am - 11:00 pm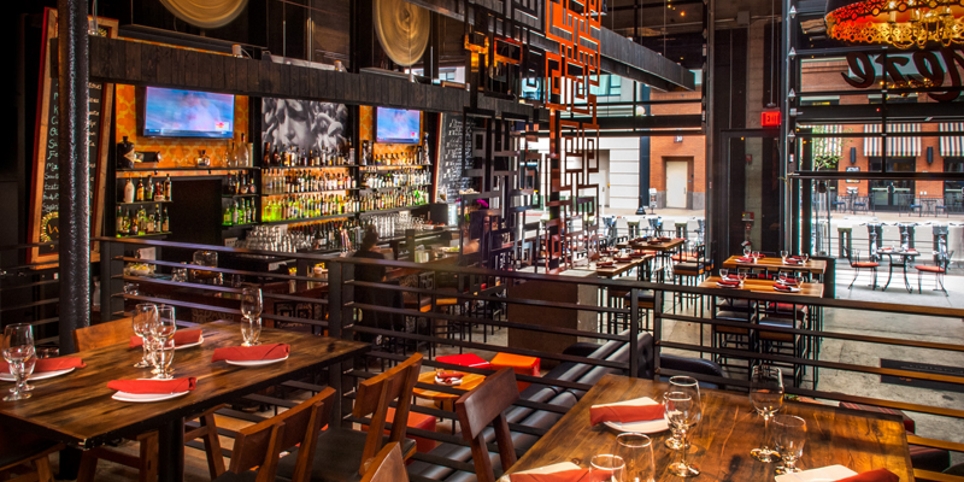 The winner of Best Greek and Best Mediterranean Restaurant in the Best of San Diego Awards 2015, this eatery also benefits from being very close to the convention centre. Well-known for their excellent staff, this is a brilliant spot for vegetarians and carnivores alike, if you need to find somewhere to suit a range of diets. If you're quick, you might be able to get a well-deserved happy hour (Sun-Fri 3:00 – 6:00 pm) cocktail after the conference.
East Village
Pizza/Bar – 410 10th Ave San Diego, CA 92101 – Tel: +1 (619) 531 8869
Mon-Sun 11:30 am - 2:00 am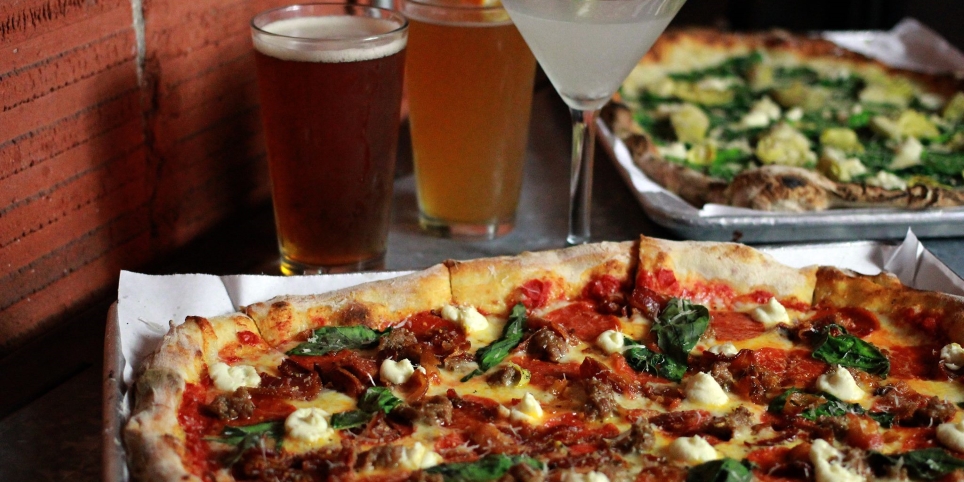 For a slightly simpler, and cheaper affair, head to Basic, a bar and pizzeria that serves up delicious beers and cocktails (the old-fashioned is a must) and wonderful handmade pizzas. They have a happy hour from 4:00 – 7:00 pm every day with deals on several drinks and free samples of pizza
Downtown
Pork Inspired Dishes – 1004 North Harbor Drive, San Diego, CA 92101 – Tel: +1 (619) 696 7675
Mon-Thu 11:00 am - 10:00 pm, Fri 11:00 am - 11:00 pm, Sat 9:00 am - Midnight, Sun 9:00 am - 10:00 pm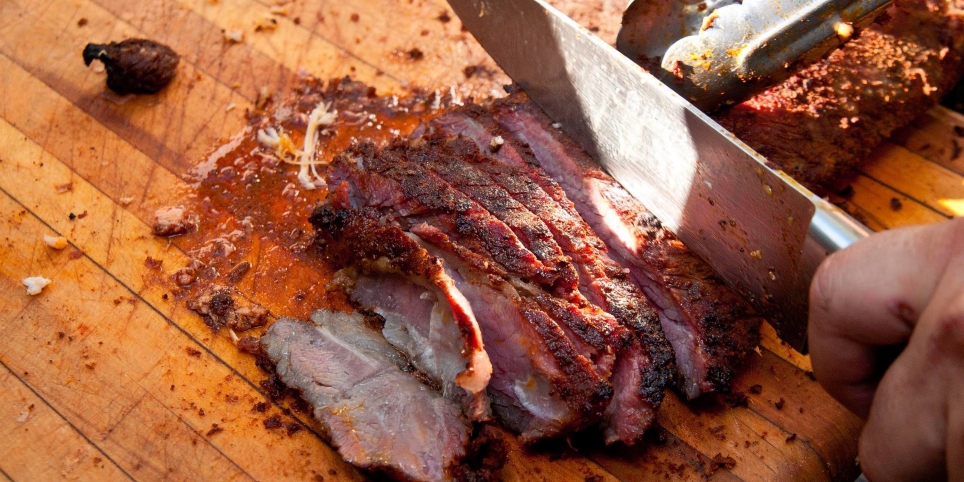 The "SnackShack," as it's affectionately called, serves slow-cooked, pork-centric American cuisine, snacks and locally sourced craft beers. The new addition to the franchise recently opened on the waterfront to the west of Downtown. The continued expansion is a testimony to their tasty dishes and great choice of locally sourced beers. They have several deals on specific days including a happy hour and Taco Tuesday (3pm-Close: $5 Tacos, $5 House Margaritas, $5 Cerveza).
Hillcrest
La Vecindad Neighbourhood Tacos
Tacos – 3827 5th Avenue, San Diego, CA 92103 – Tel: +1 (619) 501 2885
Mon-Tue 11:00 am - 10:00 pm, Thu 11:00 am - 10:00 pm, Fri-Sat 11:00 am - 11:00 pm, Sun 10:00 am - 9:00 pm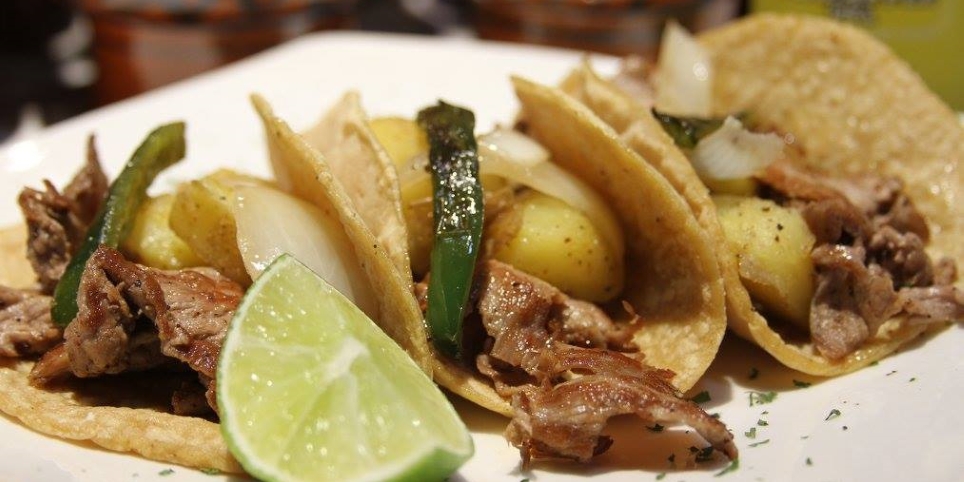 If you fancy getting out of downtown San Diego why not try this Mexican taco joint directly north of the Gaslamp. The great range of tacos and other related dishes offer great value for money. It would take around an hour to walk so either get a taxi or jump on a bus to the southern end of Balboa Park and walk the rest of the way.
Little Italy
Italian Café – 1602 State St, San Diego, CA 92101 – Tel: +1 (619) 238 4590
Sun-Thu 7:00 am - 9:30 pm, Fri 7:00 am - 10:30 pm, Sat 7:30 am - 11:00 pm, Sun 7:30 am - 10:30 pm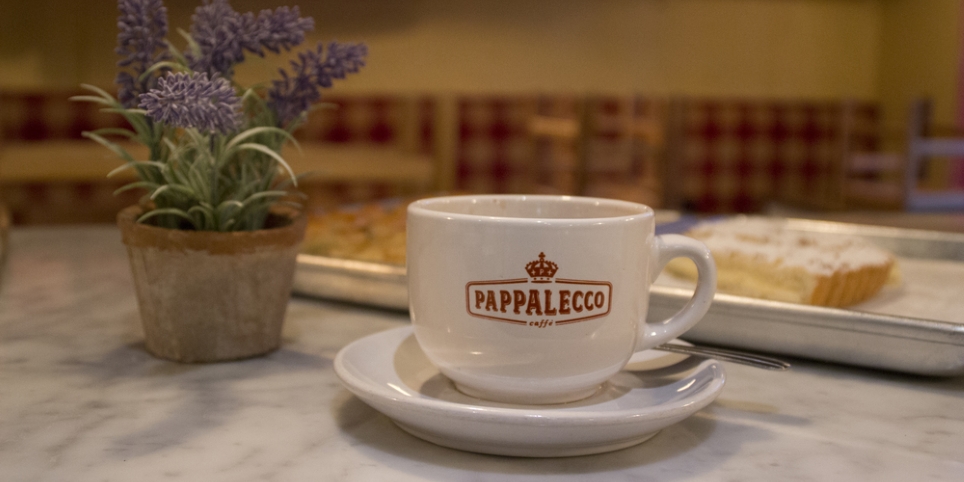 To the northwest of the Gaslamp Quarter you'll find Little Italy, where (no surprises here) you'll find a selection of Italian restaurants. Pappalecco is more of a Café than a restaurant but serves up proper Italian coffee, freshly baked goodies and brilliant paninis, not to mention the creamy gelato. Pappalecco also has an outlet in Hillcrest.
Italian - 1845 India St, San Diego, CA 92101 – Tel: +1 (619) 431 5990
Sun-Thu 11:00 am - 10:00 pm, Fri-Sat 10:00 am - 11:00 pm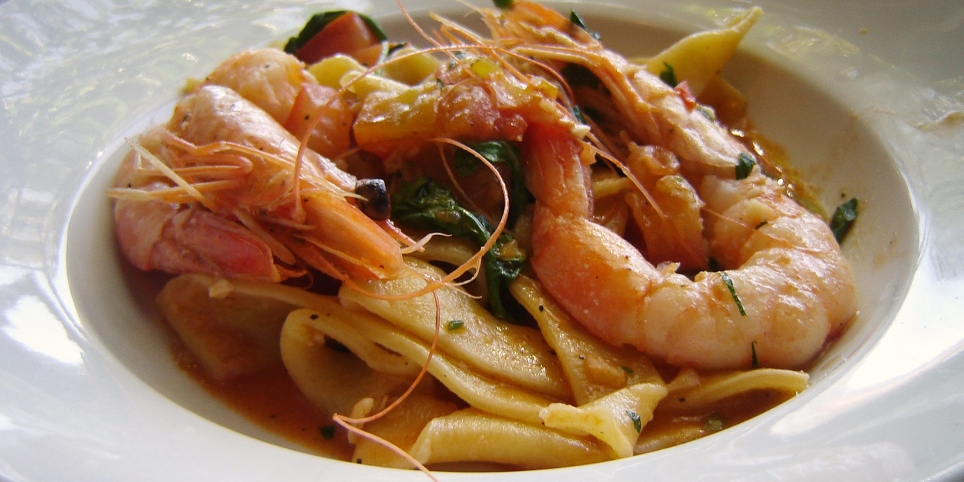 An authentic Italian restaurant owned by brothers who were born and raised in Cosenza, Italy. Civico 1845 features a menu of classic dishes with a modern flair. They make all the pasta from scratch and source many ingredients locally, always considering what produce is seasonal. They also offer several gluten-free and vegan options.
Mediterranean/American – 1660 India St, San Diego, CA 92101 – Tel: +1 (619) 398 8383
Mon-Thu 11:30 am - 9:00 pm, Fri 11:30 am - 10:30 pm, Sat 10:00 am - 10:30 pm, Sun 10:00 am - 9:00 pm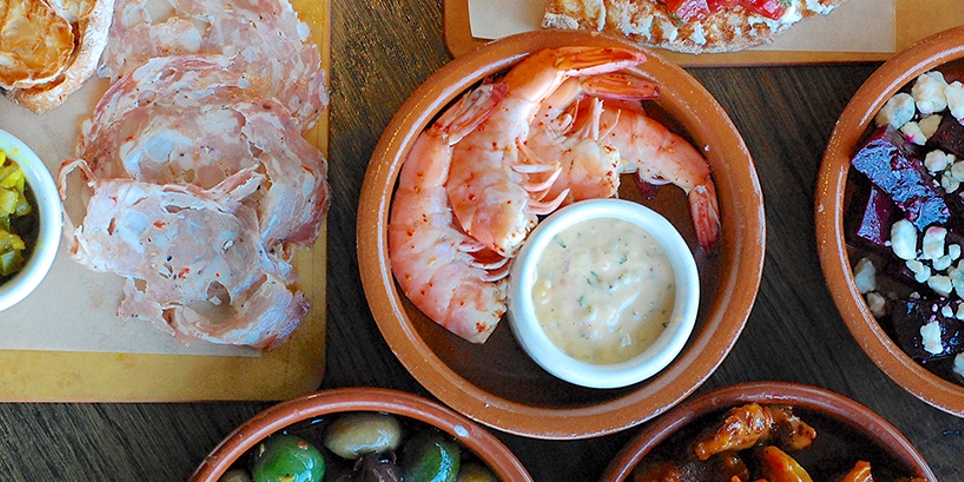 This small chain of restaurants has a handful of outlets in the San Diego area, the closest to the convention centre being in Little Italy. The menu includes a combination of Mediterranean inspired dishes as well as some more traditional comfort foods.
We hope you have a successful Neuroscience 2018 and enjoy your time in San Diego! Take a look at our city guide for the best ways to travel around San Diego, as well as our top sessions to attend at the conference.