Investigating how neurons are affected by haemorrhagic stroke using the PatchStar micromanipulator
About the lab
The Vargas-Caballero laboratory focuses on studying the properties of synapses that allow plasticity to occur. They investigate how these synaptic properties change with normal ageing and how they are affected by neurological diseases that affect memory such as Alzheimer's Disease.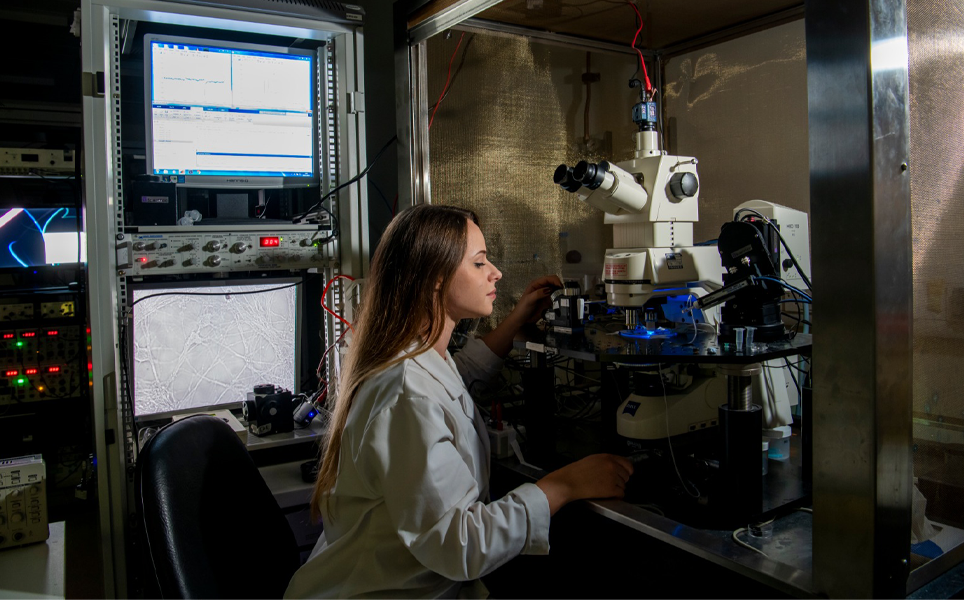 What is your main research focus?
I study how neurons are affected by haemorrhagic stroke, using cell imaging, viability and electrophysiology assays with a focus on whole-cell patch clamp.
What is your research goal?
We are investigating ways to better understand secondary brain injury and how to prevent it.
What are you working on now?
I am analysing cell health in haemorrhagic strokes by studying intrinsic membrane properties in voltage-clamp and bridge mode current clamp, as well as synaptic communication. I measure miniature EPSCs and IPSCs, evoked synaptic currents and have recently installed a second PatchStar on my rig to use paired whole-cell recordings to study spike-timing dependent plasticity. This range of patch clamp techniques gives an all-round view of neuronal function in health and disease.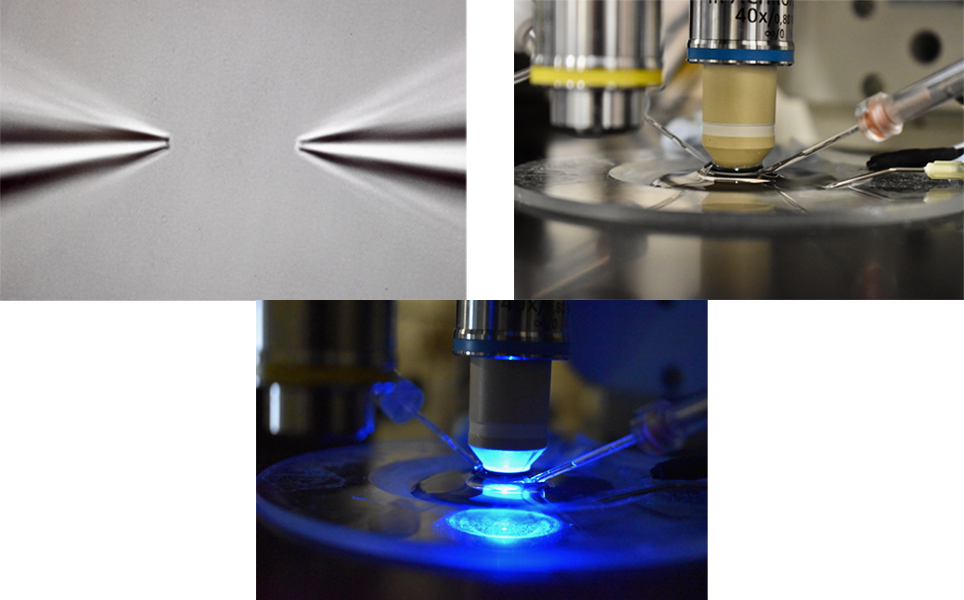 What is the importance of your research and relevance to the outside world?
Haemorrhagic strokes have a high impact on quality of life, leaving the majority of survivors with disabilities due to initial damage and secondary brain injury from the accumulation of blood products in the brain. For example, in subarachnoid haemorrhage only 1 in 5 patients makes a full recovery.
Improving our understanding of delayed brain injury after a haemorrhagic stroke and finding ways to intervene with this process, will open doors to new treatments, improving the quality of life of survivors after stroke.
Why did you choose the PatchStar?
Our research group has used the Scientifica PatchStar for many years and find it to be reliable, easy and intuitive to use for visually guided patch clamp. It gives us the fine control we need for patching multiple cells and maintaining those seals over long recordings.
We are looking forward to catching up with Hannah to hear about her findings later on in the year.
Scientifica PatchStar
Perform in vivo and in vitro electrophysiology experiments with the highest precision using the most versatile motorised micromanipulator. Find out how the Scientifica PatchStar can help you achieve and push your research goals.