Scientifica SciCam Pro Camera
The SciCam Pro is a high resolution CCD camera specifically designed for use with electrophysiology setups. It is ideal for fluorescence imaging, live cell imaging, calcium imaging and electrophysiology.
Built in collaboration with scientific camera experts QImaging, the fanless cooling system and built-in grounding point create zero vibration and electrical noise for careful electrode positioning and fine electrophysiological recordings.
Applications
Electrophysiology
Fluorescence microscopy
Calcium imaging
Live cell imaging
Infrared DIC
Software
The SciCam Pro is packaged with QImaging's Ocular software. Designed from the ground up, it is the ideal software choice for image capture in microscopy. The software can be easily installed and enables intuitive image capture.
Merged Widefield IR and Fluorescence Images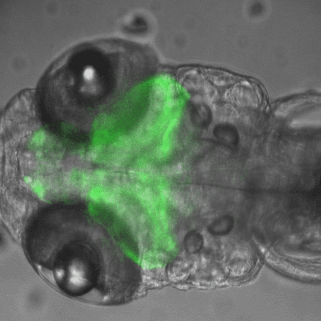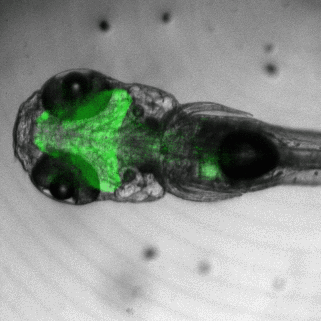 Fluorescence images of in vivo 6DPF zebra fish larvae expressing GCamp6, imaged using the SciCam Pro camera

Widefield Fixed Cell Fluorescence Images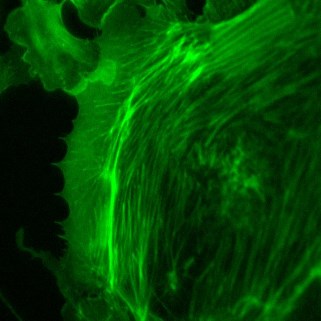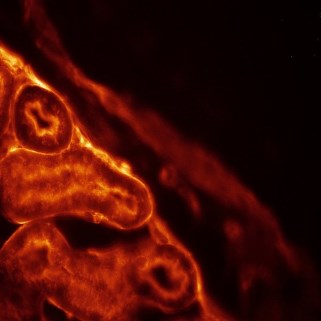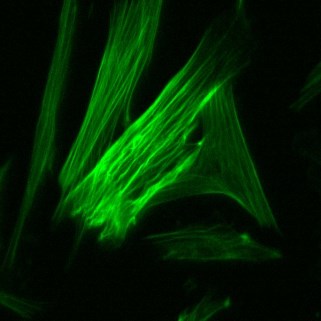 Widefield fluorescence images captured using the SciCam Pro camera. From left to right: Bovine Pulmonary Artery Endothelial Cells labelled with AlexaFluor 488 phalloidin for F-actin; Mouse kidney section stained with Alexa Fluor® 488 wheat germ agglutinin; Muntjac skin fibroblast labelled with green fluorescent Alexa Fluor® 488 phalloidin for F-actin.
Design & Specifications
CCD Sensor

CCD Sensor

Sensor Type

Sensor Type

Sony ICX-825 Scientific Interline CCD (Monochrome)
CCD Array

CCD Array

1360 x 1024
Pixel Size

Pixel Size

6.45μm x 6.45μm
Sensor Dimensions

Sensor Dimensions

8.8mm x 6.6mm (11mm diagonal)
Peak Quantum Efficiency

Peak Quantum Efficiency

75% at 600nm
Full Well Capacity

Full Well Capacity

>11,000e- single pixel
Camera

Camera

Digital Output

Digital Output

14-bit with 50MHz readout
Digitization Rate

Digitization Rate

USB3: 50MHz high frame rate
Read Noise (typical)

Read Noise (typical)

<5.5e- RMS with 50MHz readout
Frame Rate

Frame Rate

22 fps (full resolution), 31 fps (binned 2x2)
Exposure Time Range

Exposure Time Range

25µs - 5secs
Supported Binning Modes

Supported Binning Modes

1x1, 2x2, 4x4, 6x6, 8x8, 12x12, 16x16
Dark Current Rate (typical)

Dark Current Rate (typical)

0.036 e/p/s at +15ºC regulated
Sensor Cooling

Sensor Cooling

0ºC stabilised at 22ºC ambient, Thermoelectric cooling with convection
Intelligent Quantification Features

Intelligent Quantification Features

DPC - Defective Pixel Correction
Interfacing

Interfacing

Computer Platforms/Operating Systems

Computer Platforms/Operating Systems

Windows 7 (64 bit), Windows 8 (64 bit), Windows 10 (64 bit). Refer to the QImaging website for the latest list of minimum computer recommendations
Digital Interface

Digital Interface

USB3.0 (USB2 compatible at reduced max fps)
Triggering I/O Signals

Triggering I/O Signals

Trigger In, Expose Out, End-of-Frame, Shutter Out
Supported Triggering Modes

Supported Triggering Modes

Trigger First, Strobe, Bulb
Shutter Modes

Shutter Modes

Open Never, Open Pre-exposure, Open Pre-sequence, Open Pre-trigger, Open no change
Mechanical

Mechanical

Optical Interface

Optical Interface

1", C-mount optical format
Mounting Hole Thread Size

Mounting Hole Thread Size

1/4" - 20 thread, 4 sides
Camera Dimensions

Camera Dimensions

98.4mm x 76mm x 76mm (length x width x height)
Weight

Weight

1.55lb, 0.72kg
Power Requirement

Power Requirement

7.5V DC, 2.5A
Schematics
Expand

Spectral Response
Expand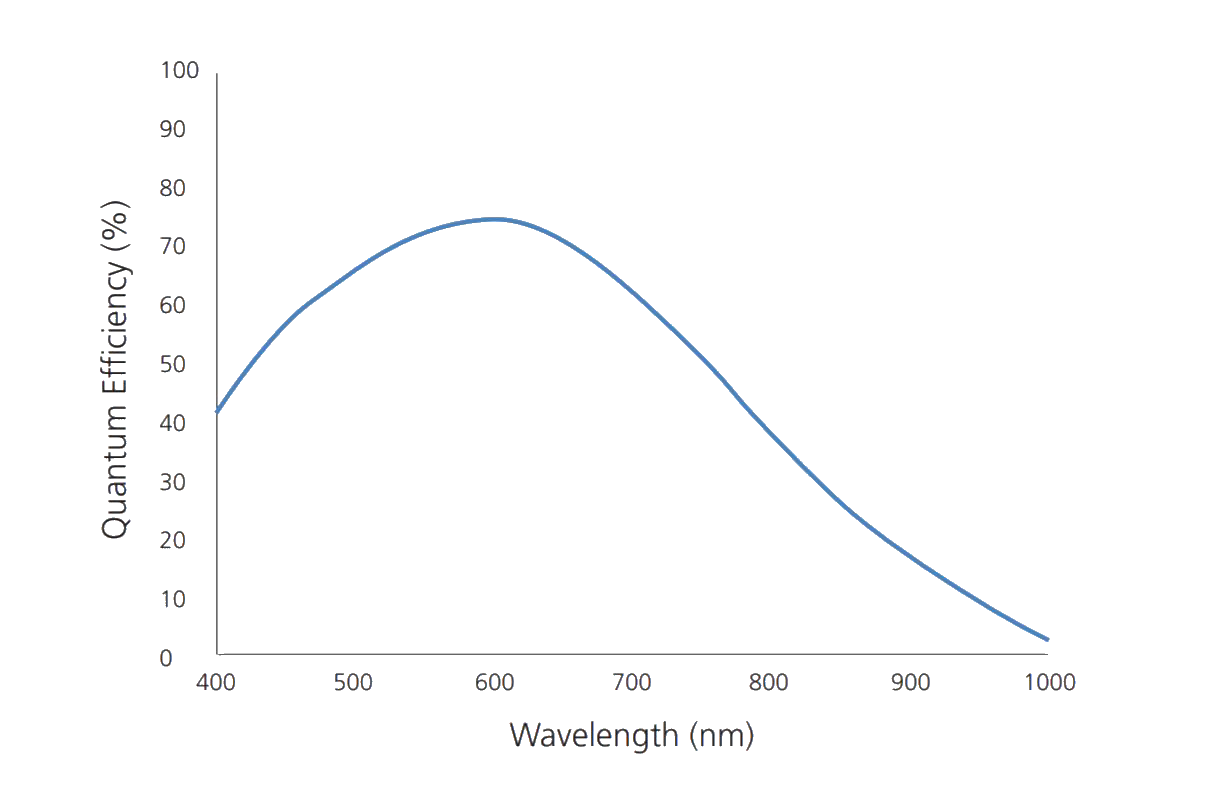 Research Papers
Annecchino, L., Morris, A., Copeland, C., Agabi, O., Chadderton, P. and Schultz, S. (2018). Robotic Automation of In Vivo Two-Photon Targeted Whole-Cell Patch-Clamp Electrophysiology. Neuron, 95(5), p1048–1055 http://dx.doi.org/10.1016/j.ne...
Booker, S., Sumera, a., Kind, P. and Wyllie, D. (2021). Contribution of N-methyl D-aspartate receptors to synaptic function in rat hippocampal interneurons. eNeuro, https://doi.org/10.1523/ENEURO...
Gelegen, C., Miracca, G., Ran, MZ., Harding, EC., Ye, Z., Yu, X., Tossell, K., Housten, CM., Yustos, R., Hawkins, ED., Vyssotski, AL., Dong, HL., Wisden, W., and Franks, NP. (2018). Excitatory Pathways from the Lateral Habenula Enable Propofol-Induced Sedation. Cell Press, 28(4), p580-587. https://www.sciencedirect.com/...