Simultaneously image and photostimulate hundreds of individual cells in 3D, with precise targeting of cells across large areas of the brain. Introducing the HoloStim-3D.
Hamamatsu Orca-Fusion sCMOS Camera
The ORCA-Fusion scientific CMOS (sCMOS) camera is optimised for low-light quantitative imaging. It provides beautiful images and robust data at all light levels, but especially in low-light conditions. The exceptionally low and highly uniform read noise of the ORCA-Fusion means that when a low number of photons are emitted by the sample, they are not lost in the noise, but detected and reliably quantified.


High resolution : 2304 x 2304 (5.3 Megapixels)
High speed : 100 frames/s (at 2304 X 2048 ROI)
Dynamic range : 21,400:1
Pixel size : 6.5 μm X 6.5 μm
Read noise : 0.7 electrons, rms (Ultra Quiet Scan)
Prnu : 0.06 % rms (@ 7500 electrons)
DSNU : 0.3 electrons rms
Peak QE : 80 %

Spectral Response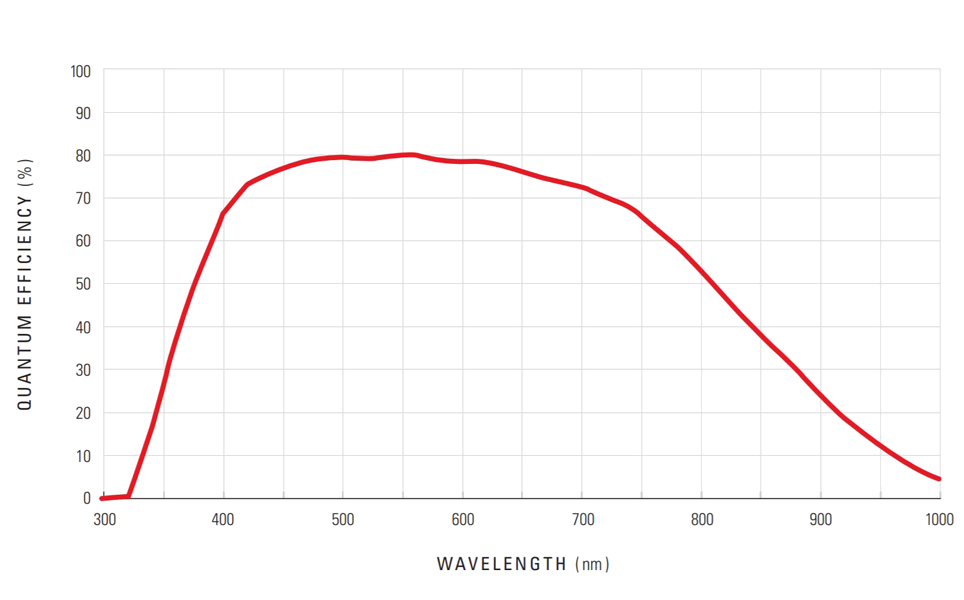 Schematics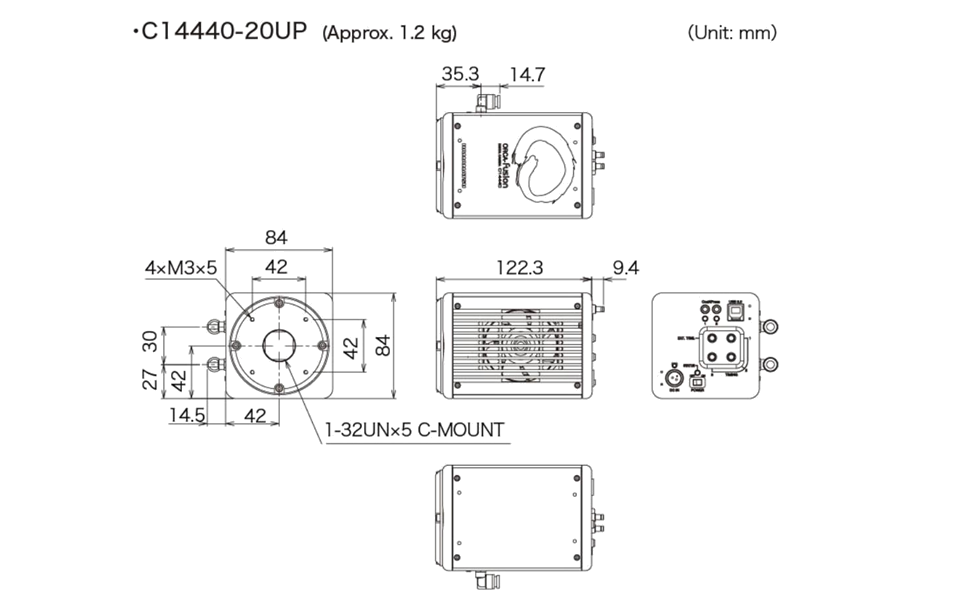 Type number

Type number

C14440-20UP
Imaging device

Imaging device

sCMOS
Effective no. of pixels

Effective no. of pixels

2304(H)×2304(V)
Cell size

Cell size

6.5 μm×6.5 μm
Effective area

Effective area

14.976 mm (H)×14.976 mm (V)
Full well capacity

Full well capacity

15 000 electrons(typ.)
Readout speed

Readout speed

Fast scan: 89 frames/s with CoaXPress or 31.6 fps with USB3.0 (2304 x 2304)
Fast scan: 100 frames/s with CoaXPress (2304 x 2048)
Standard scan: 23.2 frames/s with CoaXPress or USB3.0 (2304 x 2304)
Ultra quiet scan: 5.4 frames/s with CoaXPress or USB3.0 (2304 x 2304)
Readout noise

Readout noise

Fast scan: 1.4 electrons rms
Standard scan: 1.0 electrons rms
Ultra quiet scan: 0.7 electrons rms
Cooling method

Cooling method

Peltier cooling
Cooling temperature

Cooling temperature

Forced air (Ambient at +25 ℃): -5 ℃
Water (+25 ℃): -5 ℃
Water (+15 ℃): -15 ℃
Dark current

Dark current

0.5 electrons/pixel/s(-5 ℃)(typ.)
0.5 electrons/pixel/s(-5 ℃)(typ.)
0.2 electrons/pixel/s(-15 ℃)(typ.)
Dynamic range

Dynamic range

21 400 : 1(typ.)
External trigger mode

External trigger mode

Edge, Level, Sync readout, Start, Global reset edge, Global reset level, programmable
External trigger signal routing

External trigger signal routing

SMA x1
Trigger delay function

Trigger delay function

Yes
Trigger output

Trigger output

Global exposure timing, trigger ready, low, high
External signal output routing

External signal output routing

SMA x 3
Interface

Interface

CoaXPress (6.25Gbpsx2 lane) and USB3.0 Super Speed
A/D converter

A/D converter

16 bit / 12 bit / 8 bit
Lens mount

Lens mount

C-mount