Scientifica gets involved in British Science Week
---
British Science Week 2018 saw Scientifica run various activities with local schools as part of the UK's biggest celebration of science, encouraging students to participate in science subjects.
Beth visited Northlands Primary Academy in Haywards Heath. She ran two hour-long sessions for year 3 students. First of all, Beth gave all the children a 'brain hat' showing the various parts of the brain. She explained the function of each part and answered any questions the children had.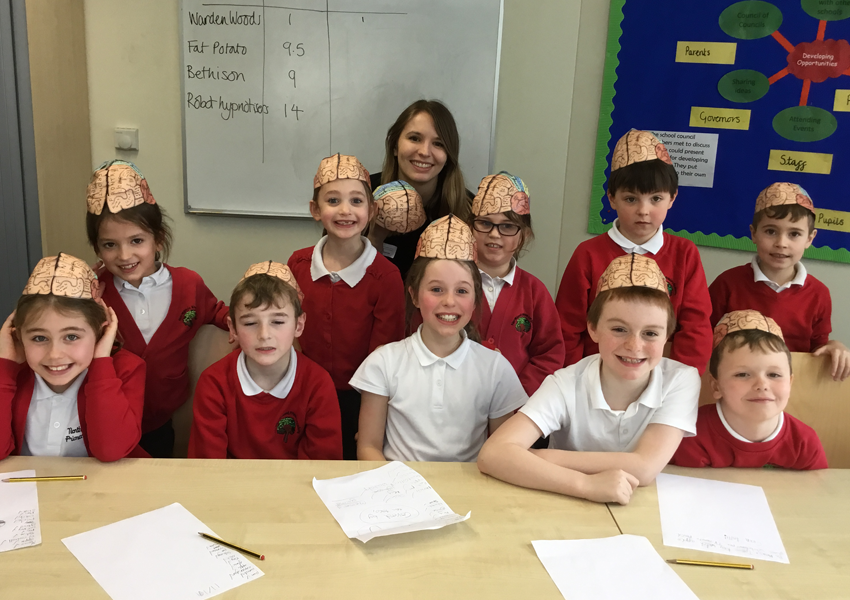 After this, the students guessed the contents of four sensory boxes and discussed the parts of the brain being used for this task. They then played a memory game, where the students memorised some objects on a tray for one minute then recalled as many as they could remember. Beth described some memory techniques, then the children tried the memory task again. Their scores improved the second time, showing the memory techniques were effective.
The sessions finished with a quiz about the brain. Beth said: "The children did really well in the quiz, showing how much they had learnt in the sessions".
At Bolnore Village Primary School, Sonia was one of three scientists on a judging panel. Small groups of reception, year 1, year 2, year 3 and year 4 students presented science projects to the panel, explaining what the aims of their projects were, how their projects went and what they learnt.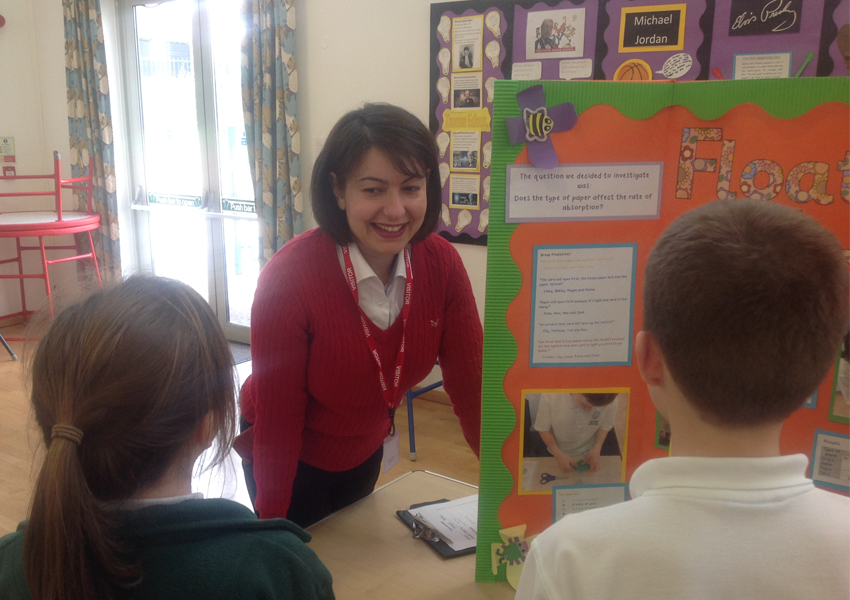 Examples of the projects included: how to grow cress; testing the best shaped boat for floating on water and testing the friction of a toy car on surfaces of different materials.
Along with the other panel members, Sonia judged the groups based on a variety of criteria, including best presentation, best science content, best cooperation and most unexpected results.
Sonia said: "It was remarkable to see the children enjoying their science projects. All children received a badge and certificate for their hard work".
Beth and Sonia enjoyed visiting the schools as part of Science Week, and look forward to visiting again next year.
Find out about Scientifica's latest product releases, company news, and developments through a range of news articles, customer interviews and product demonstration videos.