Scientifica engaged students during Brain Awareness Week 2019
---
On Wednesday 13th March, Dr. Rodrigo Bammann and Leah Hunt visited Uckfield College as part of Brain Awareness Week.
Rodrigo and Leah ran three sessions with year 10 students, looking at fatigue, reaction time and neuroprosthetics.
After explaining that Scientifica makes microscopes and rigs for multiphoton imaging and electrophysiology, Rodrigo asked the students what neurons are. The pupils were very knowledgeable and had some good answers to this question.
Following this, the pupils took part in five different activities, these were:
Sensitivity testing of back and the front part of the hand
Sensitivity testing of parts of the body with the creation of a homunculus
Reaction time with rulers
Fatigue testing with variable masses
The control of a robotic claw
At each activity station, students read the instructions, carried out the practical and discussed their results. Leah was asking pupils questions throughout the activities, and ran a competition of who could hold a neuron soft toy using the robotic claw for the longest.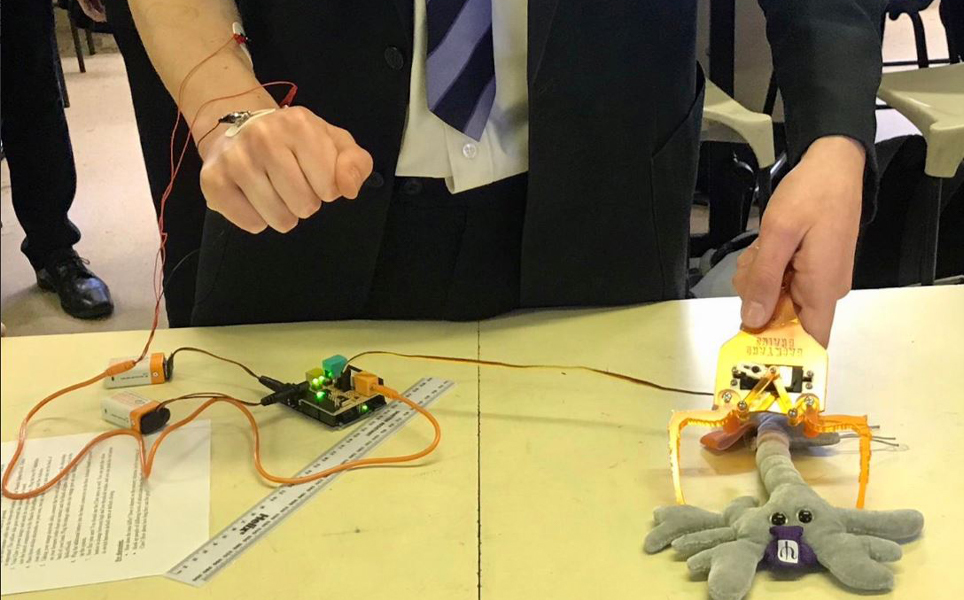 Rodrigo then followed the activities up with a general discussion on the students' results. They were asked questions about how the activities were connected to neuroscience, what they got out of the activities and if they could be connected to a specific field of neuroscience.
Rodrigo discussed the use of robotic arms with the students and explained that there have recently been developments of neuroprosthetics, including robotic arms that are able to send feelings of touch to the user.
Rodrigo explained: "Yesterday I enjoyed talking to students at Uckfield College about neuroprosthetics during Brain Awareness Week. Pupils were very knowledgeable, with good questions and answers. We carried out many activities which encouraged the students to think about this interesting and emerging topic of neuroprosthetics. The pupils were engaged and the staff were very helpful, also engaging in the practical sessions!".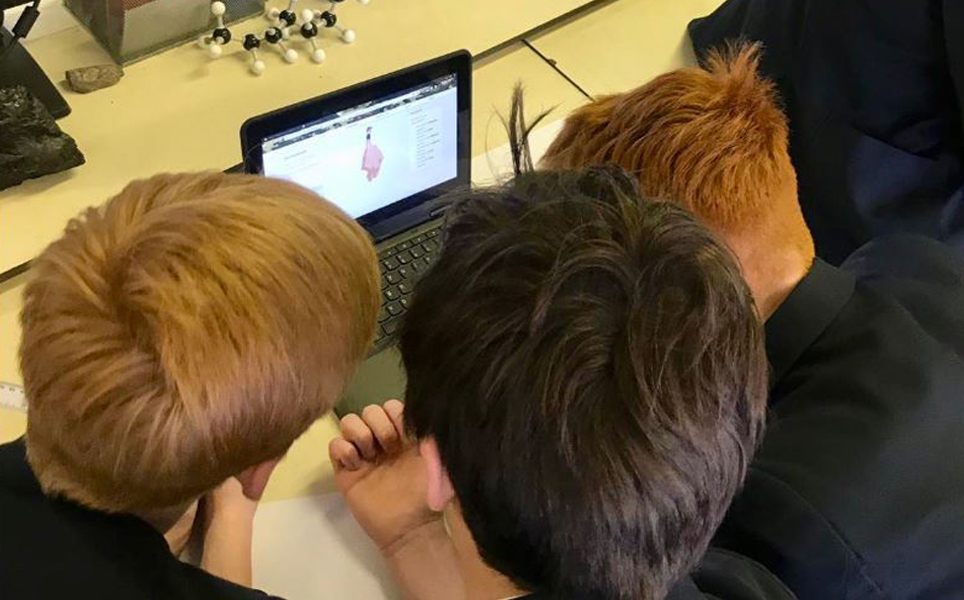 Find out about Scientifica's latest product releases, company news, and developments through a range of news articles, customer interviews and product demonstration videos.