Scientifica Career Insights: Reetu Santa, Operations Director
---
Reetu shares how her career has developed and how she has progressed into different roles at Scientifica. She also shares how her day-to-day work has changed and how her team have adapted to continue supporting customers during Covid-19, giving insight into how the team's way of working could change in the future.
1. Can you describe a normal day at work prior to the Covid-19 pandemic?
My day always started (and ended) with a 50 minute - 1 hour commute to the Maidenhead Manufacturing Unit. Therein, the day was busy with people, customer orders, issues to resolve, stock, communication, maybe the odd Teams meeting, but I had most of my meetings on a Thursday when I visited the offices in Uckfield. We typically had 17 people working on site pre-Covid.
2. What do you enjoy most about your role?
The variety, the engineering, the people I work with and supporting our customers – it is nice to see positive results at the end of a job. The challenges in the role are diverse, keeping me on my toes, from product quality, logistics, people planning and management, future strategy. Ultimately, I am always driving myself and the team to be their best; I am what they call a restless leader.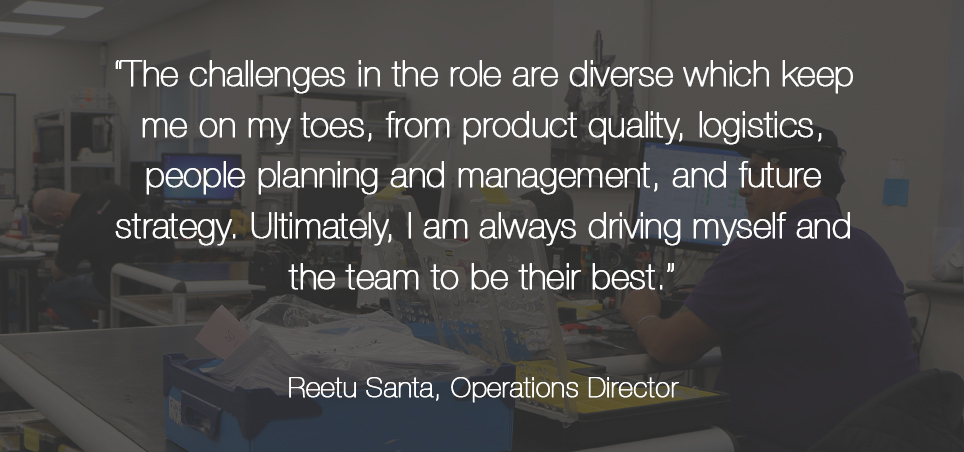 3. How has your role developed while working at Scientifica?
I joined as Production Manager in 2017, progressing to Head of Production Operations and then Operations Director, which I was appointed as in Jan 2020 – just before Covid changed the way we work! With each role I have been given the opportunity to engage more with the wider Scientifica team and our customers.
4. How has your way of working changed this year?
I have always worked in manufacturing, therefore always reporting into the factory for my working day and seeing my team face-to-face. This year was a huge change for me as I have at times had no choice but to work remotely to maintain social distancing in the workplace. This meant that my conventional ways of managing the workplace and my team were no longer possible; I had a sense of abandoning my team whilst I worked from home and they worked from the factory ☹. There was always supervisory management in the factory and I have built up a huge amount of trust and respect for individuals that really have risen to the challenge in a mature and professional way, this has been one of the silver linings through the pandemic.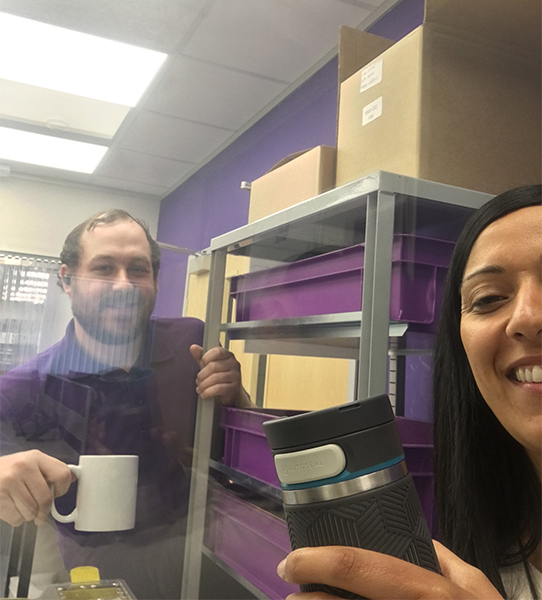 5. What lessons have you learnt since working remotely?
It is important to be comfortable with change and not get too set in certain ways of working. I have found that those who can adapt, be flexible and agile have been the happiest and most productive throughout this time.
6. How has your department adapted to the new ways of working?
I will be honest and say that whilst 90% adapted very well and the teamwork flourished with fantastic results on productivity, some individuals struggled with the change and adapting to a new way of working. Like any situation, everyone works at a different pace and as a manager I must be patient and supportive. I am pleased to say that we continued to manufacture safely and meet sales order demand throughout. We are still trying to find new processes and ways of working for some trickier parts of our business, like installations on customer sites. Again, we may have adapted for now but the team are now better prepared to adapt again in the future.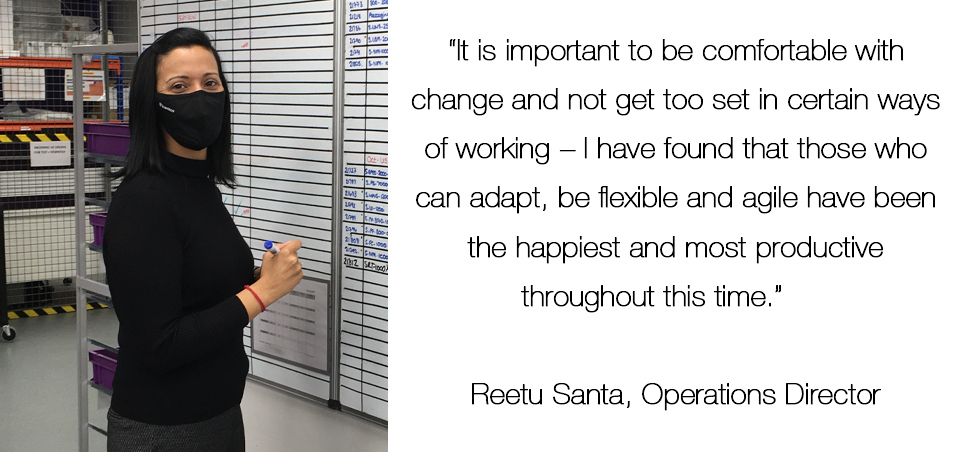 7. Do you think any of the changes will be here to stay?
Yes - we know that some parts of the Operations team, like planning, buying, production engineering and some managers can work effectively from home, and in fact their productivity improves somewhat by having less interruptions. The balance has been proven and tested to be successful. I also think that having seen some processes more closely in operations, there are other opportunities for improvement, like going paperless and cross-trained team members.
8. What are you looking forward to about returning to more 'normal' ways of working?
I enjoy interacting with people and building strong working relationships, sometimes that is not possible unless the occasional face-to-face meeting happens. I am also a very visual person and evaluate if Operations is winning/losing not by looking at my PC, but by looking around our operational workplaces – the work environment tells a story.

Take a look at our other Career Insights case studies
There are more to come over the next few weeks!
Find out about Scientifica's latest product releases, company news, and developments through a range of news articles, customer interviews and product demonstration videos.