Scientifica Career Insights: Alice Lambert-Gorwyn, Technical & Commercial Sales Administration Manager
---
Find out how Alice's role has changed and developed during her 10 years at Scientifica, what she finds most rewarding about her role and the lessons she has learnt since working remotely.
1. Can you describe a normal day at work prior to the Covid-19 pandemic?
My normal day would be based in our Uckfield office headquarters, working alongside our sales and administration teams to produce customer quotes, check technical viability of system configurations and managing internal pricing and processes.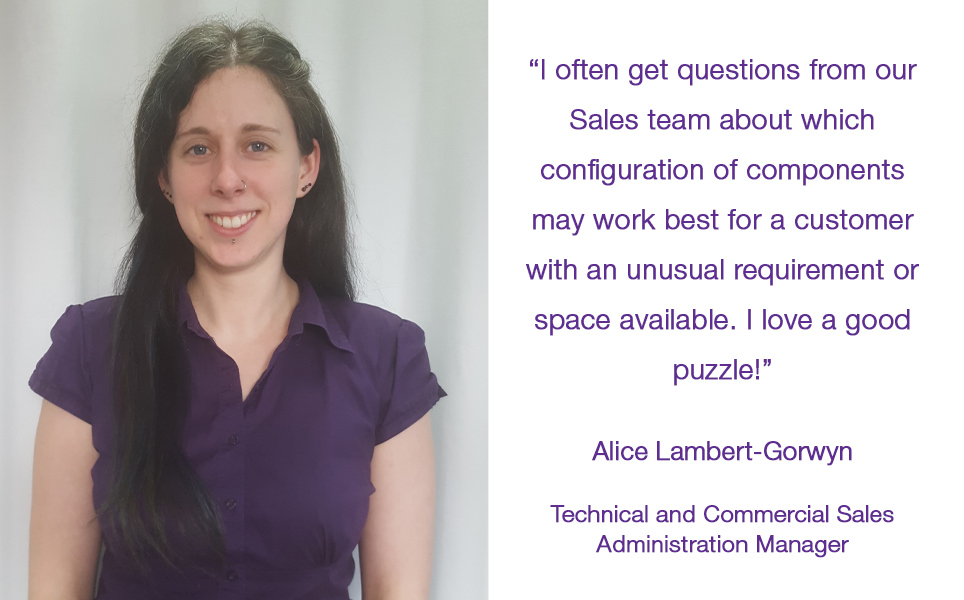 2. What do you enjoy most about your role?
It is very varied, and whilst I often have a good plan of what the main parts of the day will include, I often get questions from our sales team about which configuration of components may work best for a customer with an unusual requirement or space available. I love a good puzzle!
3. How has your role developed while working at Scientifica?
My role at Scientifica has varied a lot over the years; I started in the sales team directly supporting and visiting customers. I then moved to an internal training role and later to a more commercial role alongside managing our sales administration team.
4. How has your way of working changed this year?
Since lockdown we have all been working from home, so all meetings and questions have switched to video calls on Teams. Luckily Scientifica had everything in place to allow us to work remotely already, so it was more a case of adapting our own internal routines and finding the best way to convert my dining room to a home office!
5. What lessons have you learnt since working remotely?
When your whole day is inside the same 4 walls it's important to make time to still 'see' your colleagues and get in a routine to introduce some sort of movement into your day. Instead of walking through to our office café and seeing my colleagues there, I am video calling for questions and catch ups, and having a short walk round my local park at lunch time.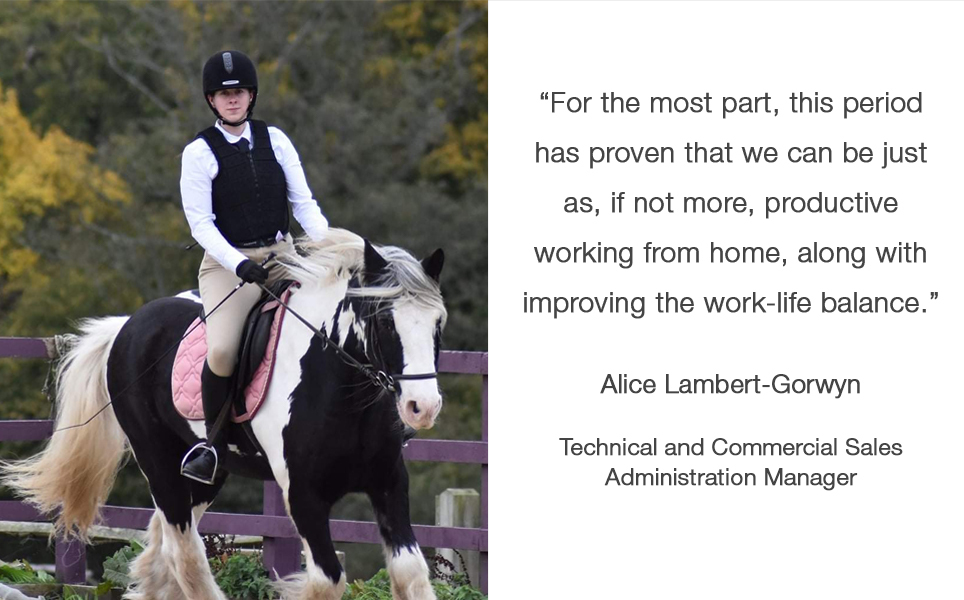 6. How has your department adapted to the new ways of working?
We already ran paperless processes, so the transition to home working went pretty smoothly. I think we were all surprised at how little impact it actually made to our effectiveness by not being based in the same office.
7. Do you think any of the changes will be here to stay?
A lot of people have appreciated the increased flexibility that working from home can offer so I think more people will split their time between home and office working once restrictions lift, or be fully home based. For the most part, this period has proven to ourselves that we can be as, if not more productive working from home, along with improving the work life balance.
8. What are you looking forward to about returning to more 'normal' ways of working?
No amount of video calls can quite replace seeing your colleagues face to face and the new ideas and projects that can develop through that interaction, as well as the fresh ideas that a change of working scenery can generate, so I am looking forward to some office or team visits again soon.
Take a look at our other Career Insights case studies
There are more to come over the next few weeks!
Find out about Scientifica's latest product releases, company news, and developments through a range of news articles, customer interviews and product demonstration videos.