Inspiring school visits by Scientifica's Software Engineer
---
During Science Week in the month of March, Thomas McQuillan - our Software Engineer - visited Rocks Park Primary School in Uckfield and Whytemead School in Worthing. The theme of this year's Science Week was Smashing Stereotypes. Tom's talks were focused on dyslexia - what it is, how it works, and how it can positively impact the engineering and the whole STEM industry.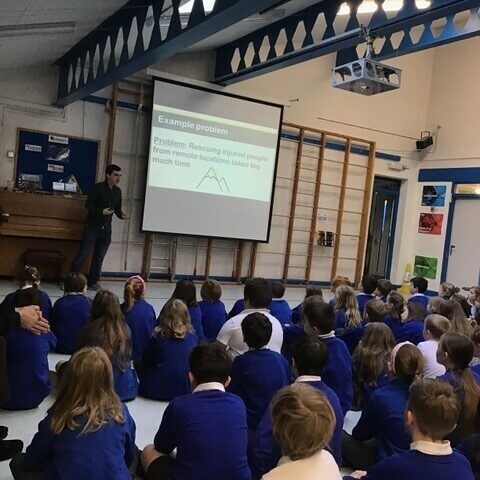 A word from Tom
"This years' British Science Week had the theme of growth and celebrated the diverse people and careers in science and engineering. A few weeks ago, I went into primary schools to tell my story about growing up with dyslexia, how it shaped my career, and how it has ultimately been a blessing to have.
The traits of dyslexic people include problem-solving, abstract thinking, and having excellent spatial reasoning. These are traits that allow them to excel in science and engineering. However, having dyslexia also affects a person's ability to read, write, spell and speak, often leading to feelings of frustration. This is especially true when they may know a solution, but struggle to communicate that solution to others.
Although those with dyslexia often have the qualities of a successful scientist or engineer, a person can only excel in their career if they believe it is possible. I was fortunate enough to have a relatable role model - a father who succeeded in engineering, despite struggling with written communication.
Up to 50 of the 300 children I spoke with will have dyslexia. Only a few of those children will be as fortunate as I was and grow up with a role model. Therefore, I believe it is our duty to help those children struggling with dyslexia, to believe that they can excel in Science, Technology, Engineering and Mathematics (STEM)."
Find out about Scientifica's latest product releases, company news, and developments through a range of news articles, customer interviews and product demonstration videos