Ed Saint's journey to North America Sales Manager
---
Scientifica's North America Sales Manager, Ed Saint, shares the proudest moments of his career so far, why he is excited to be back working with researchers in North America and his insights into how electrophysiology and multiphoton imaging markets may develop in the next two years.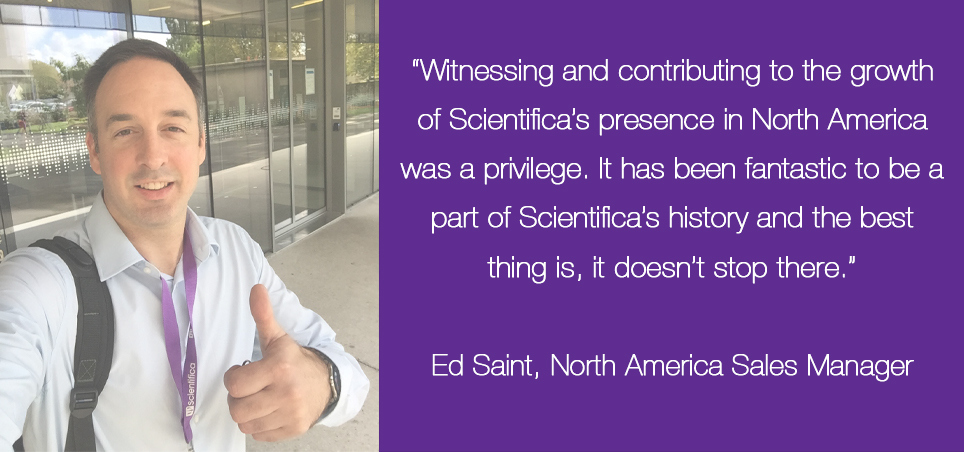 ​What has been the career path that has led to your new role as North America Sales Manager?
I joined Scientifica in 2006 for one year as a marketing intern. During this time, I developed a fascination for the equipment and the research it was being used for. After completing my time at University, I re-joined Scientifica in 2008 as a Sales Engineer in North America. This involved having collaborative discussions with researchers in the lab and building Scientifica equipment ready for research.
After the business creation of an LLC based in New Jersey, I undertook various senior roles within the company. This experience allowed me to grow from being North American centric to having a more global outlook. I always missed the fantastic people within the Scientifica North American team and the research that goes on there. So, when the opportunity came about to re-join the team as Sales Manager, I was at home again.
What is the proudest moment of your career so far?
I feel very lucky to have had so many of them at Scientifica. However, if I were to pick one, I would say it was when we opened our first overseas office in New Jersey. Witnessing and contributing to the growth of Scientifica's presence in North America was a privilege. In 2013, when we opened it, it made me extremely proud that the work put in had taken Scientifica to its next evolutionary step. It has been fantastic to be a part of Scientifica's history and the best thing is, it doesn't stop there. With the growth in global neuroscience research and the ever-changing landscape of the equipment needed for it, there are so many more proud moments to come.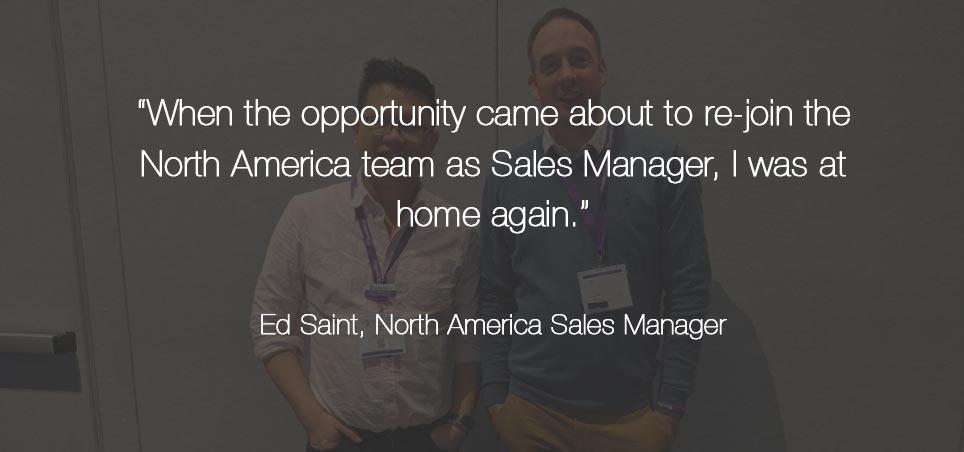 Given the challenges we have all faced this year, what are the most important lessons you have learnt in 2020?
I have learnt that reflection and re-calibration are powerful and rewarding, even if they are brought about by circumstances one would not wish for. I have also learnt that taking on new ways of working should not be unique to circumstance. One of the most important lessons I have learnt is a new appreciation of how important the people around us are.
What are you most looking forwarding to implementing now that you are in the role?
The development of the individual people within the team. To share, where beneficial, my experiences and to help culture success and fulfilment within their own careers.
How do you think the electrophysiology and multiphoton markets will develop over the next 24 months?
I think that the demand for electrophysiology will continue to grow as more areas of science will require electrophysiology data to back it up. I think ultimately the way in which electrophysiology experiments are undertaken will remain largely unchanged in this time. In many ways the electrophysiology rig has always been a social distancing workplace environment. Multiphoton I see changing at a much faster rate; with developments in different types of stimulating and imaging techniques, lasers and the goal of going ever deeper, it is still a big growth opportunity for all involved.
Find out about Scientifica's latest product releases, company news, and developments through a range of news articles, customer interviews and product demonstration videos.