Brain Awareness Week 2020: Scientifica engaged students in neuroscience activities
---
Scientifica had an exciting start to our Brain Awareness Week activities, with Applications Scientist, Dr. Rodrigo Bammann and IT Manager, Leah Hunt visiting local secondary school Uckfield College on Wednesday 11th March.
Rodrigo and Leah ran a range of engaging activities with 150 students aged 13 - 15. They began with the claw, where students used the muscle signals through one arm and the movement of their hand to control the claw, with the ultimate goal being able to control it to pick up an object. Students asked lots of questions about neuroprosthesis and where developments are going.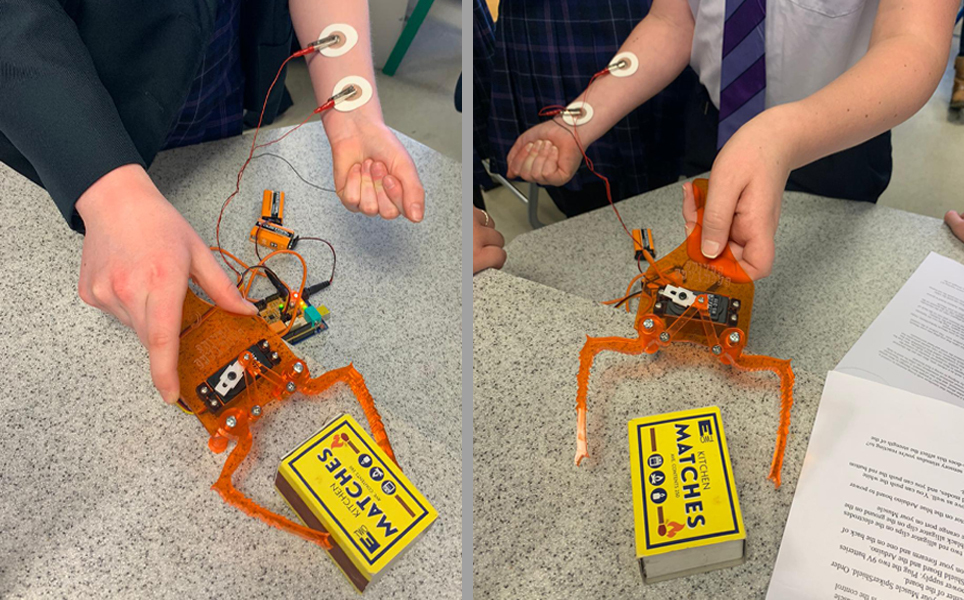 The students also measured muscle fatigue by holding a variety of weights up for a length of time to see how their muscles changed and fatigued. They compared results of boys and girls to see the differences.
Other activities included skin sensitivity, visual, auditory and tactile experiments.
Leah said, "The day was brilliant. The teachers came through beforehand to tell us how excited they were to be joining the session. The interaction from the students, through questions during and after the presentation, was fantastic. The best feedback on the sessions is always about the robotic claw (from BackYard Brains), it is amazing to see the students faces when the claw moves based on the movement of their other hand.
"We even had teachers staying after to try out the claw for themselves and filming it to show their friends. To see the interest that future generations have in the brain and what it can do holds great hope for the future of our neuroscience community. It's an extremely rewarding day and we have been asked to come back next year already!"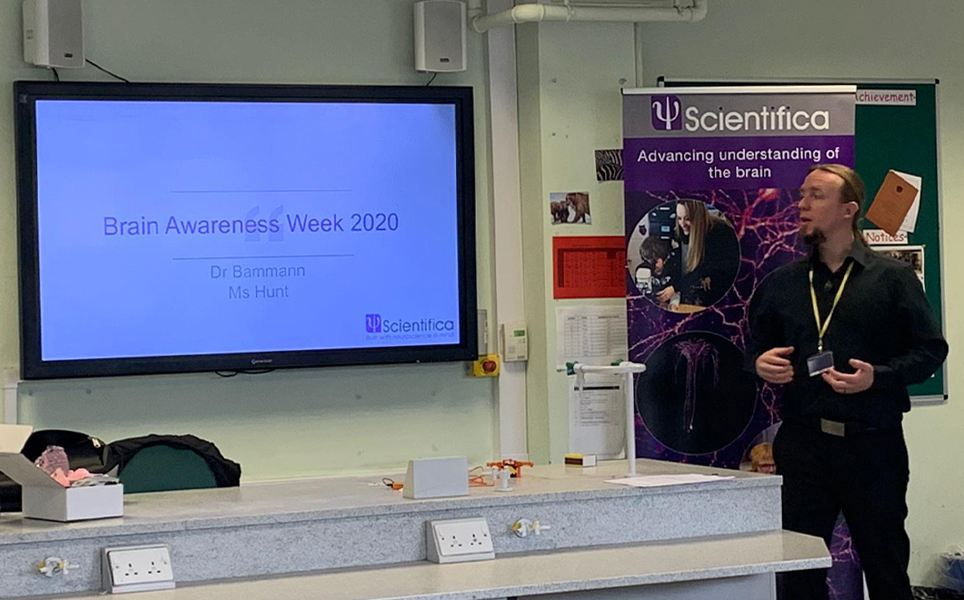 Scientifica have made Brain Awareness Week a big focus of our STEM activities this year. It is truly rewarding to be able to educate and get students interested in neuroscience research and the brain, and we are excited for the rest of our plans.
Find out about Scientifica's latest product releases, company news, and developments through a range of news articles, customer interviews and product demonstration videos.