Scientifica inspires students during Brain Awareness Week 2018
---
For Brain Awareness Week (BAW) 2018, Scientifica visited schools in the UK and the US, to teach children between the ages of 8 and 16 about the brain.
In the US, Dr Lindsey Vedder, Scientifica's Product Specialist for Canada and Midwestern US visited two schools in the Finger Lakes, New York State along with Dr Tammi Fitzwater, Assistant Professor at Ithaca College. They visited BC Cate Elementary School on Tuesday 13th March and Watkins Gate Elementary School on Thursday 15th March.
In the first activity, the children coloured a print out of the brain, with different colours representing the unique brain lobes. Lindsey said: "Throughout this activity the kids were given candy and they discussed how different brain areas are responsible for the different senses they have to investigate the candy; seeing the candy, touching the candy, hearing the wrapper open and smelling the candy all occur in unique locations in their brains".
Then, Lindsey and Tammi magnified the brain and discussed what neurons are. Lindsey explained: "We taught the kids about the different parts of a neuron and how information is shared between neurons in the brain". The children made their own neurons out of pipe cleaners and were encouraged to take them home to show their families.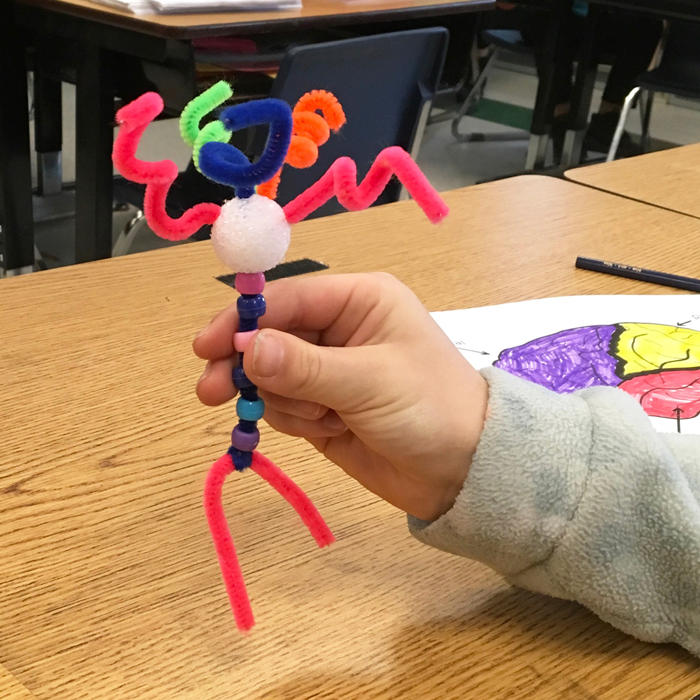 Finally, Lindsey and Tammi showed the children cresyl violet labelled brain slices. The children observed the cells under a brightfield microscope. They discussed how scientists often stain tissues with colours because if they didn't, they would not be able to see many of the structures in the sample.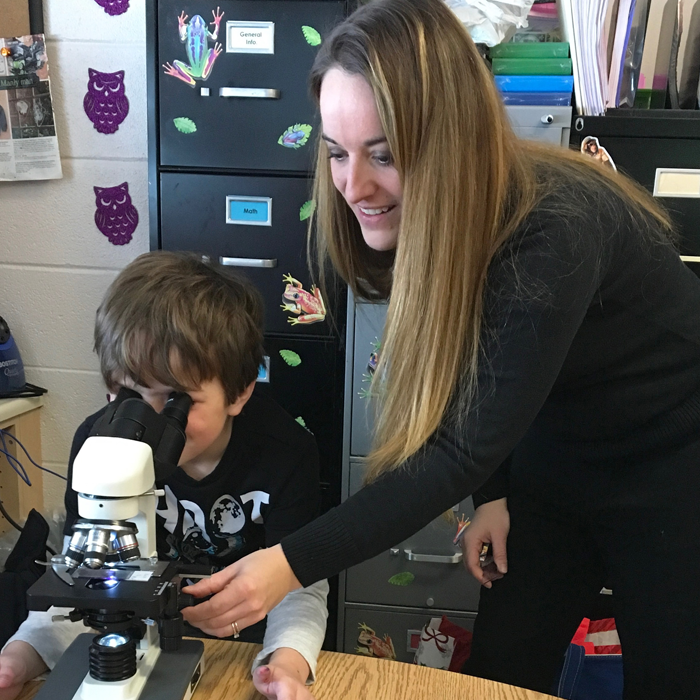 Mr Kennedy, BC Cate Elementary School commented: "I think it is important for students to understand how the brain and body work together. My second graders' participation and engagement in the learning was amazing!"

In the UK, Tamsin Jordan, Installation and Sales Specialist, visited Uckfield Community Technology College (UCTC).
In her presentation to year 10 students, Tamsin explained what neuroscience is, how the brain is studied as well what different parts of the brain do and the impact of damage to certain brain areas.
Tamsin said: "It was great to be a part of BAW and to demonstrate to the students a bit about the brain, neuroscience and what we as neuroscientists do!"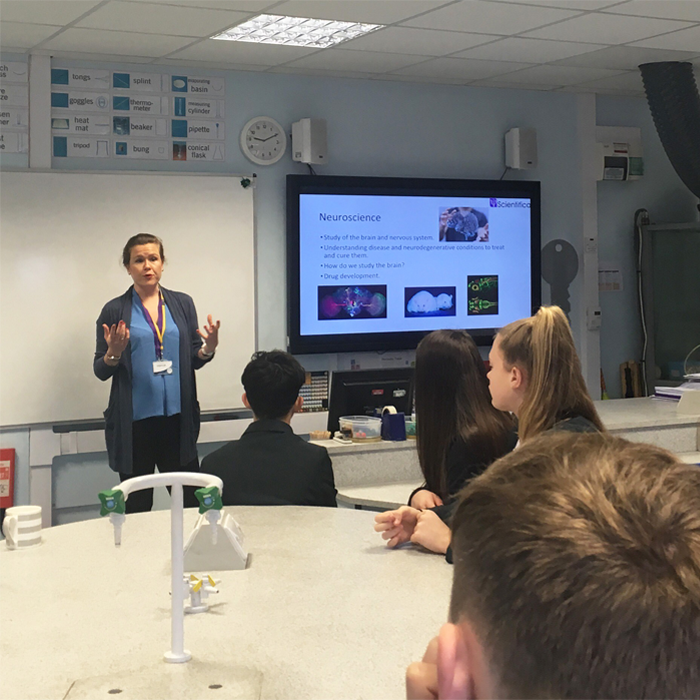 Tamsin answered questions that students asked during BAW last year, including what happens to the brain when you die, the percentage of the brain that is active during consciousness and how the brain filters information. She also discussed common dream themes, what causes amnesia and what goes wrong in various neurological disorders, including Alzheimer's disease and major depressive disorder.
Thank you to the schools for having us, we are looking forward to visiting again next year!
Find out about Scientifica's latest product releases, company news, and developments through a range of news articles, customer interviews and product demonstration videos.