Beyond neuroscience: Scientifica makes a quantum leap
---
Scientifica recently installed 13 TMC non-magnetic optical tops for the UK National Quantum Technology Hub in Sensors and Metrology, helping to enable research into groundbreaking quantum sensors.
With the support of Welch's Transport Ltd, the optical tops were successfully delivered and installed in the facility which is part of the £270 million investment that makes up the UK National Quantum Technologies Programme.
Quantum Hub Research Fellow, Dr Simon Plant, said: "The optical tables were seamlessly integrated into the new laboratories during installation, and now provide the necessary workspace for building next-generation quantum sensor devices."
The Hub is a nationwide consortium led by the University of Birmingham which includes the Universities of Glasgow, Nottingham, Southampton, Strathclyde and Sussex, working with the National Physical Laboratory and over 70 industry partners.
With £80M of funding from EPSRC, Dstl, Innovate UK and industry, the Hub represents an international centre of excellence. It brings together world-leading physicists, engineers, industry and end-users with the aim to translate state-of-the-art laboratory technology into deployable, practical quantum sensor devices.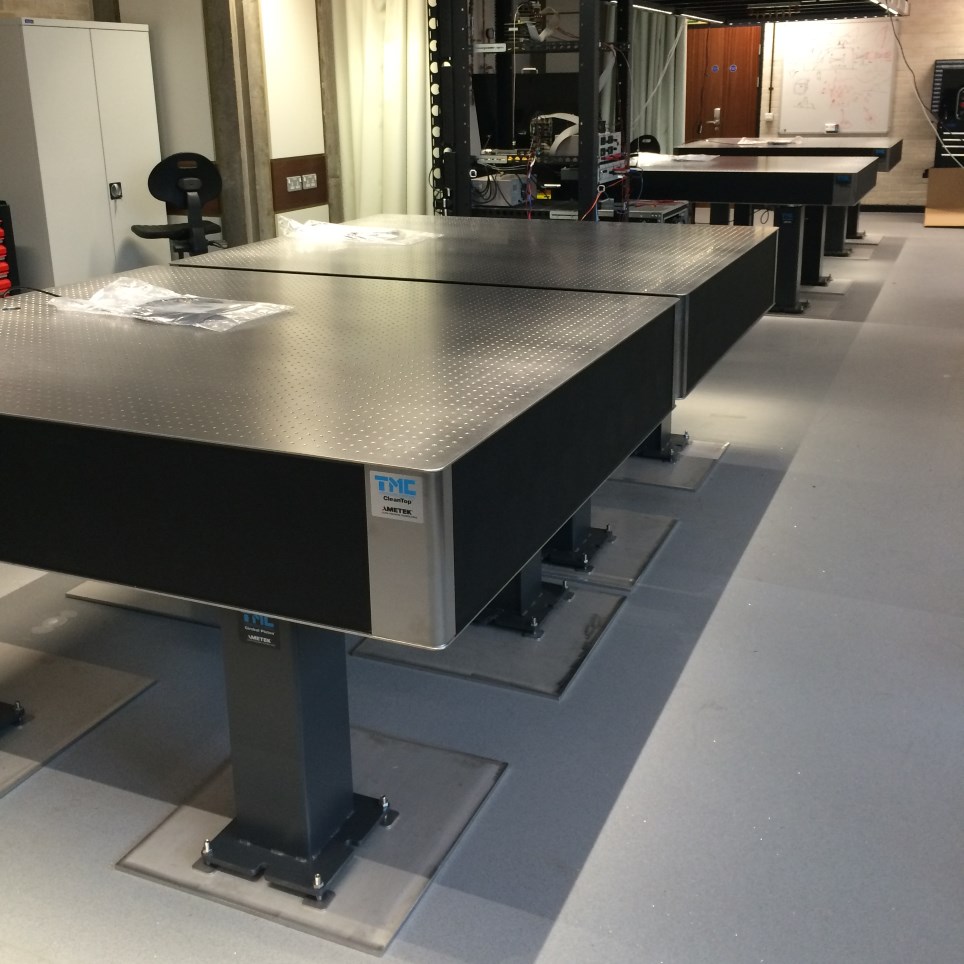 Quantum sensors will enable the very precise measurement of time, gravity, rotation, magnetism and light, and may be used across a range of applications, from climate research to ultra-precise timekeeping for financial trading.
Scientifica is used to providing antivibration tables and optical tops to aid neuroscientists carrying out electrophysiology and multiphoton imaging studies. However, as the sole UK distributor for TMC, who provides the world's highest-quality, precision built damping solutions, we regularly install systems for many other types of research and industrial purposes.
This latest installation is an excellent example of Scientifica's ability to adapt our expertise to help researchers in multiple industries.
The TMC 710 Speciality Series Non-Magnetic CleanTop Optical Top is recommended for applications requiring the support of a high-strength magnet or the maintenance of a homogenous magnetic field. The lower carbon content of the 300 series alloys offers a dramatic reduction in ferromagnetic properties. For more information, visit the TMC website
Find out about Scientifica's latest product releases, company news, and developments through a range of news articles, customer interviews and product demonstration videos.