Watch on-demand: An introduction to in vivo multiphoton microscopy
In this joint webinar with the British Neuroscience Association, Dr Zhongmin Lu, Asia-Pacific Product Specialist at Scientifica, provided a comprehensive introduction to in vivo multiphoton microscopy.

Abstract
Optimisation and commercialisation of multiphoton microscopes have created the technology needed to help numerous researchers address important, yet complicated, scientific questions. Nowadays, multiphoton microscopy is not merely a tool to help researchers observe deeper in a non-invasive manner; multiphoton microscopy has become a cutting-edge technology to allow scientists to directly test their hypothesis in vivo.

How can we help empower your biological research? In this webinar, we discussed how multiphoton microscopy works and its applications, why it is a very powerful technology for research and future trends of multiphoton microscopy. We also demonstrated how our industry-leading equipment can help you achieve your research goals.

Speaker - Dr Zhongmin Lu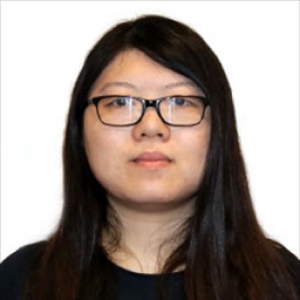 Zhongmin supports research labs throughout Southern China, Japan, as well as other Southern Asia-Pacific areas. Zhongmin earned her Ph.D. from Integrated Biology and Neuroscience (IBAN) program - a joint program affiliated with both FAU and Max Planck Florida Institute for Neuroscience (MPFI). Before joining Scientifica, Zhongmin has done two rounds of postdoc training in UCSD and Salk with expertise in in vivo 2P imaging. Zhongmin is based in Shanghai, enjoys reading, travel, and takes pandemic precautions seriously
If you want to know more about Zhongmin, you can visit her LinkedIn page.

See more cells, more clearly than ever before
​The premier solution for multiphoton imaging, with the largest-in-class field of view. Perform in vivo and in vitro structural and functional imaging, using any wavelength you require. With optics coated for 700-1700nm, you can perform both two- and three-photon imaging using the VistaScope.