QImaging Ocular Software
Ocular is your window to great data. Designed from the ground up, it is the ideal software choice for image capture in microscopy.
Ocular presents a clean interface that requires an almost zero learning curve. The controls feel familiar and the performance is responsive.


Fast set-up
Easily install the software on your Windows PC, and start capturing images quickly.
Easy navigation
Intuitive ribbon-style controls and custom button placement make using the software an easy learning curve.
Intuitive image capture
Capture and export single frames, time-lapses or movies without a second thought.
ROI zoom
A specific tool makes zooming to a region of interest simple and fast.
Push-button RGB overlay
Capture RGB channels and view pseudocolour overlays with a single click.
Image analysis
Simple statistics and analysis of a frame, region of interest or line.
File management
Image workflow managed by a multiple document interface.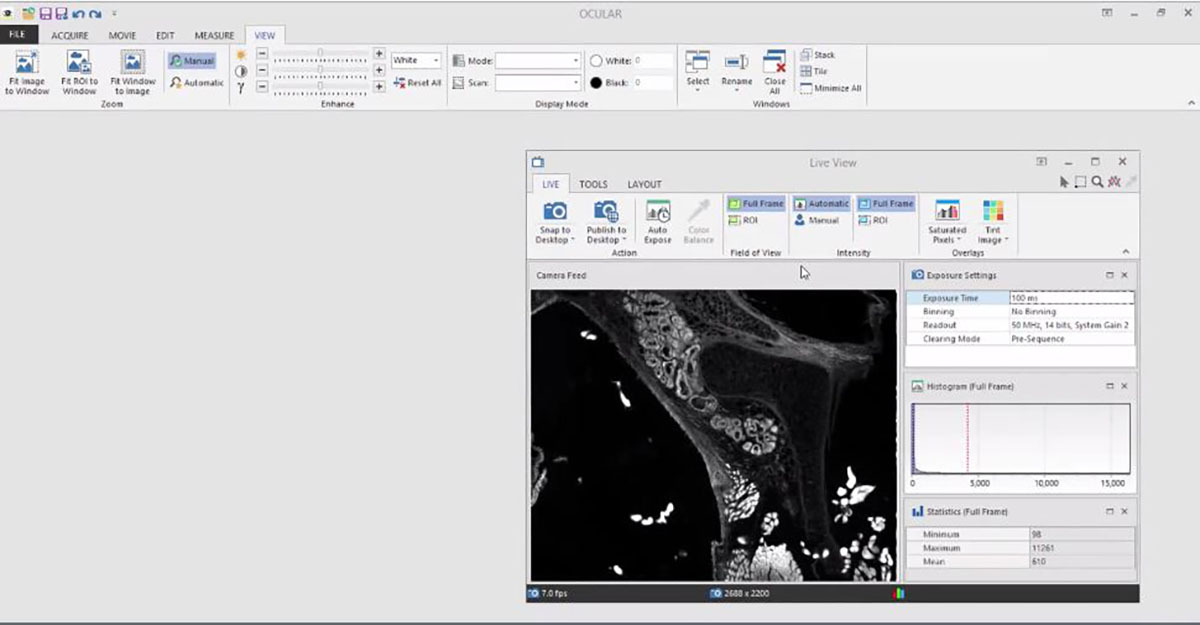 SciCam Pro
Scientifica's SciCam Pro, designed with QImaging to be the ideal camera for electrophysiology, comes with the Ocular software.
The software is also compatible with all QImaging and Photometrics PVCAM-based cameras.