Prime Minister Theresa May visited Scientifica's Maidenhead facility
---
On Thursday 4th January, Scientifica was delighted to welcome Prime Minister Theresa May to its manufacturing facility in Maidenhead.
The Prime Minister is becoming quite familiar with Scientifica having visited before, when she was Home Secretary, to celebrate the company winning the Queen's Award for Enterprise (International Trade) in 2012 and the Queens Award for Enterprise (Innovation) in 2014.
Prime Minister Theresa May said: "It was great to visit Scientifica's facility in Maidenhead again, to meet members of staff and get an update from the management team. The Government's modern industrial strategy is investing in the skills, industries and infrastructure of the future, ensuring businesses are helped to create better, higher-paying jobs across the country."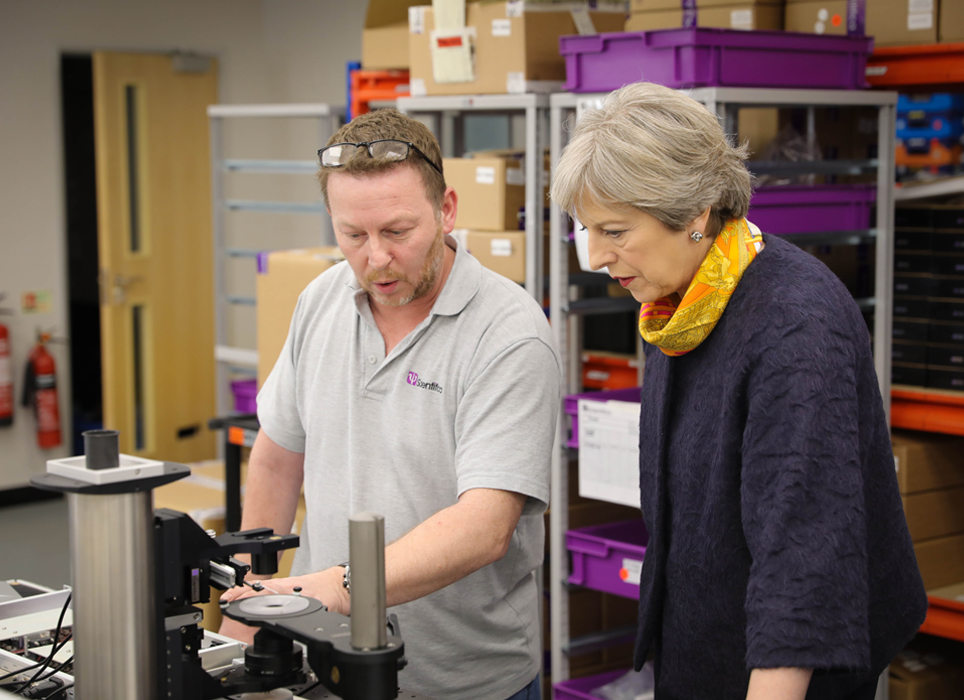 Matt Kemp, Managing Director of Scientifica, discussed with Theresa May how the Brexit trade plans can have a positive effect on Scientifica and other similar companies, which rely on International trade. The Prime Minister also spoke about government investment in business, technology and education.

Matt Kemp said, "It was a great opportunity to speak face-to-face with the Prime Minister and discuss a number of issues including concerns over international trading, post-Brexit. The Prime Minister said she wanted a bold new economic partnership with the EU that allows for as free and frictionless trade as possible."
At the Maidenhead facility the Prime Minister was given a guided tour of where Scientifica's high-quality instrumentation is manufactured. She talked with several members of the 80 staff working for the company about the company's development and continuing success in supporting the research of some of the world's top scientists and research institutes.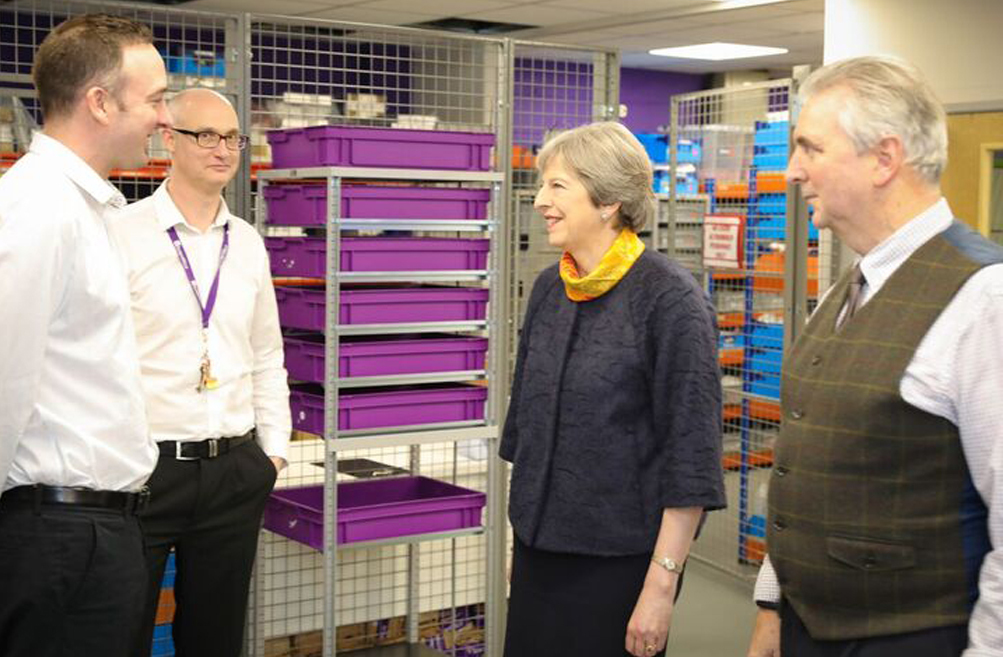 Find out about Scientifica's latest product releases, company news, and developments through a range of news articles, customer interviews and product demonstration videos.