10 tips for presenting your poster online at a virtual conference
Presenting a poster online during a virtual conference has its pros and cons compared to in-person poster presentations. Whilst it can be difficult to achieve the same level of interactions during a virtual poster session, there can be opportunities to share your research with a wider audience, and you may feel more relaxed being in a familiar environment.
Whether you are presenting your poster live or pre-recording a presentation, these tips and considerations will help you make the most of your online poster presentation.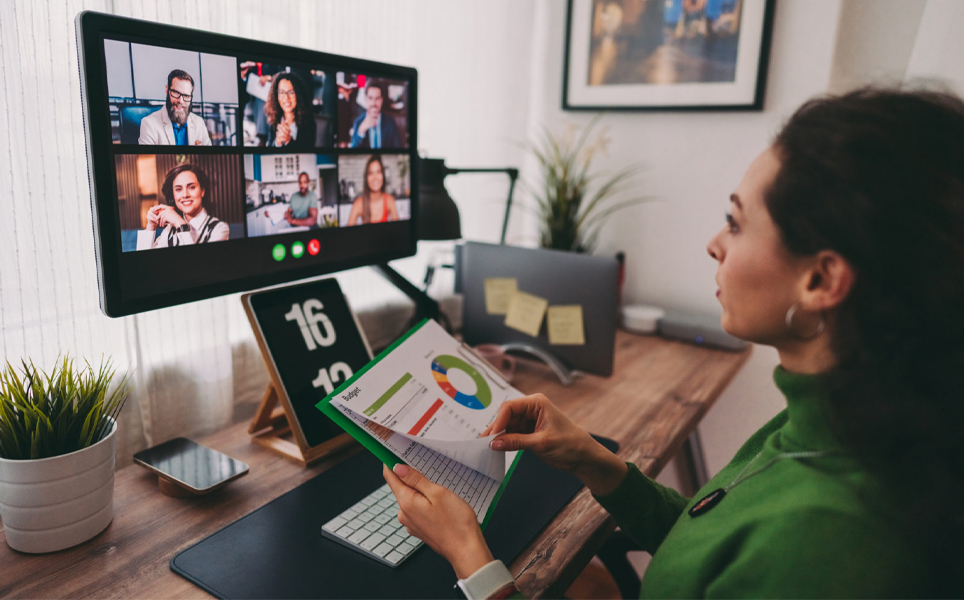 1. Utilise templates and tutorials
Often, the company providing the software for the virtual poster sessions will have templates available to download. Using an official template will reduce the risk of any technical issues occurring on the day, so you can focus on your presentation. It will ensure your poster looks as good as possible, as it will be the correct size, format, and resolution.
Take a look at software-specific tutorials too. These will likely contain some handy tips and tricks for using the software, helping you feel more confident on the day, and allowing you to focus on your presentation.
2. It's all in the design
Your poster needs to stand out from the crowd and capture the audience's attention, but also include the most important information in a compact space. The best posters present data clearly and don't have too much text; your poster doesn't need to explain every detail of your research.
Take a look at our guides for making your scientific poster stand out and keeping your poster concise to help you with your poster design.
3. Include sounds and videos
A benefit of having an electronic poster is that you can include sound and videos, neither of which can be incorporated when you are presenting your poster in-person.
Remember to not get carried away, and only include videos and sounds that will help to tell your story, ensuring you test they work on the platform ahead of your poster session to avoid any last-minute problems.
4. Include links on your poster
Links are another aspect that can be fully utilised in digital posters. Be sure to include external links to further reading in your poster to help your audience better understand your research. For example, you could link to your published research paper, to articles explaining a concept in more detail, your lab's website, and other relevant websites that could be of interest to your audience.
5. Choose your location wisely
Ensure that you are presenting your research in a location that has a neutral background, to avoid drawing the audience's attention away from your talk.
Check the lighting to make sure it isn't too dark, you can be clearly seen, and there is no glare from lighting.
Finally, choose a place that is quiet and free from disturbances or distractions; minimise background noise by taking measures such as putting a sign on the door if you are in a meeting room, or closing the window if you are next to a busy road.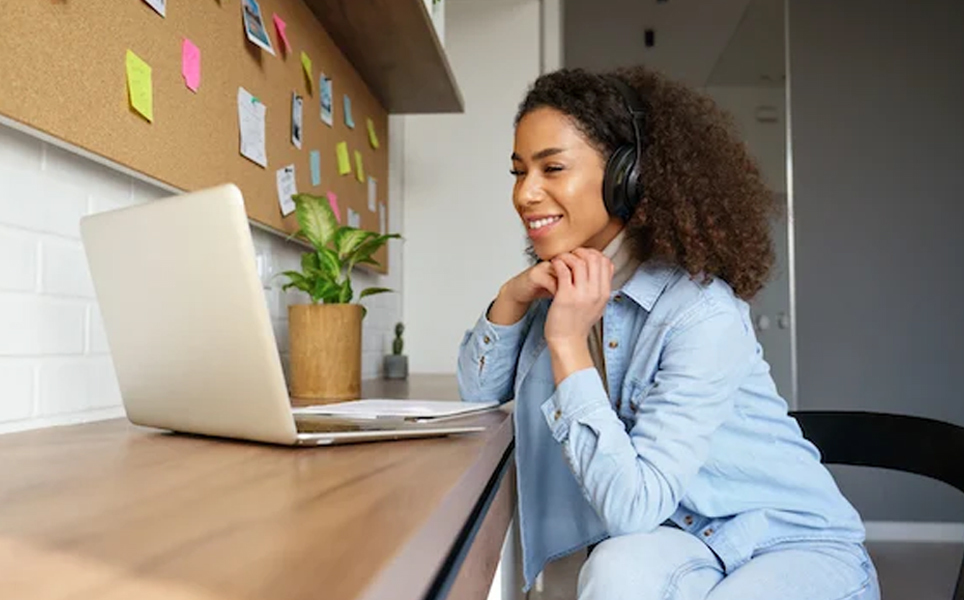 6. Practice your presentation
As you would for an in-person presentation, ensure you practice your presentation before the virtual conference, so you know what you are going to say, and have plenty of time to make modifications if there are any parts you are tripping over.
To get comfortable presenting online, practice presenting to friends or colleagues using a platform such as Zoom, Skype or Google Hangouts. This will help you know where to sit (in terms of background noise and lighting), where to look throughout the presentation, as well as check your sound and camera are working sufficiently.
7. Check your connection
Ensure your internet is reliable and fast enough to handle the data transfer that will be involved when you are presenting your poster online. Video conferencing has speed requirements; your connection will need meet these so your video and sound don't lag and you can be seen and heard clearly. You can learn more about this here, and most virtual meeting organisers will be able to provide some guidelines.
If you are using video conferencing software that has an app, download this rather than presenting through your browser, as this will be more reliable.
8. Close everything down
To maximise the processing power of your computer, help prevent glitches and avoid sharing anything other than your presentation, close all programmes down apart from your presentation. Better to be safe than sorry!
9. Dress professionally
Even though the audience will see a small part of your outfit, dressing smartly, as you would for an in-person presentation, will help to you to be in the right frame of mind. It will also show that you care and are there to make the most of the opportunity, as explained here.
Although you want to look smart, you also need to be comfortable, so be sure to wear an outfit that is comfortable to sit in for a few hours!
10. Some tips for pre-recorded presentations
The tips above also apply to pre-recorded presentations, but here are a couple of additional pointers for a pre-recorded poster presentation:
Look at the guidelines for the file type and size, as well as suggested length of the recording
Record in a quiet place, where you will be undisturbed, and check the lighting and background before you begin
Again, practice before you record
Take a look here for more advice for pre-recorded presentations.
Take a look at our other useful comtent:
Banner image credit: Getty images