Thank you
Your quote request has been received and we will be in touch shortly.
Scientifica HyperScope
Simultaneously perform two-photon microscopy and photostimulation with exceptional performance thanks to our most advanced multiphoton imaging system yet.

Available with a variety of scanning configurations, the HyperScope helps to answer complex research questions in either in vitro or in vivo samples.
HyperScope in vitro configuration 360° view
Performance Measurements
These measurements were taken with two HyperScope systems, employing a Nikon 16X 0.8 NA 3 mm WD objective at 850 nm. The measured field of view at a scan angle of ±15° was 1 mm.
The Point Spread Function measurements (below) were carried out by imaging 0.2µm polystyrene fluorescent beads mounted on the surface of a coverslip. From this figure you can see how our unique relay lens system enables having comparable resolution across the field of view.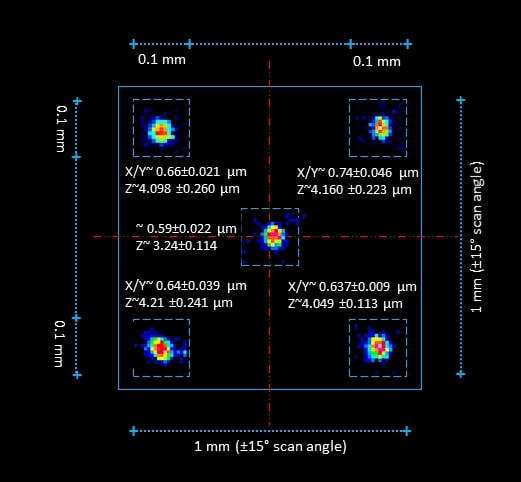 The relay lenses also provide a constant intensity across the field of view, which can be observed on both the 3D surface plot and the 2D plot profile below.


Field flatness was mapped using a homogeneous fluorescent sample. Please note that the field of view of 1 mm corresponds only to the top portion of the plot.

In vivo zebrafish images
In vivo 6DPF zebrafish larvae expressing GCamp6 imaged using the HyperScope.

Two-photon fixed cell images

From left to right: Bovine pulmonary artery endothelial cells labelled with MitoTracker® Red CMXRos for mitochondia, stained with Alexa Fluor® 488 phalloidin for F-actin; Muntjac skin fibroblast, F-actin was labelled with green-fluorescent Alexa Fluor® 488 phalloidin; Mouse kidney section stained with Alexa Fluor® 488 wheat germ agglutin - the filamentous actin prevalent in glomeruli and the brush border were stained with red-fluorescent Alexa Fluor® 568.
Software
SciScan is Scientifica's award-winning two-photon acquisition software designed and built by Scientifica in collaboration with researchers.
Scientifica's multiphoton hardware is also fully integrated into Vidriotech's ScanImage software packages. This software is developed by researchers at the HHMI Janelia Farm research campus specifically for neuroscience applications.
Schematics
In vitro setup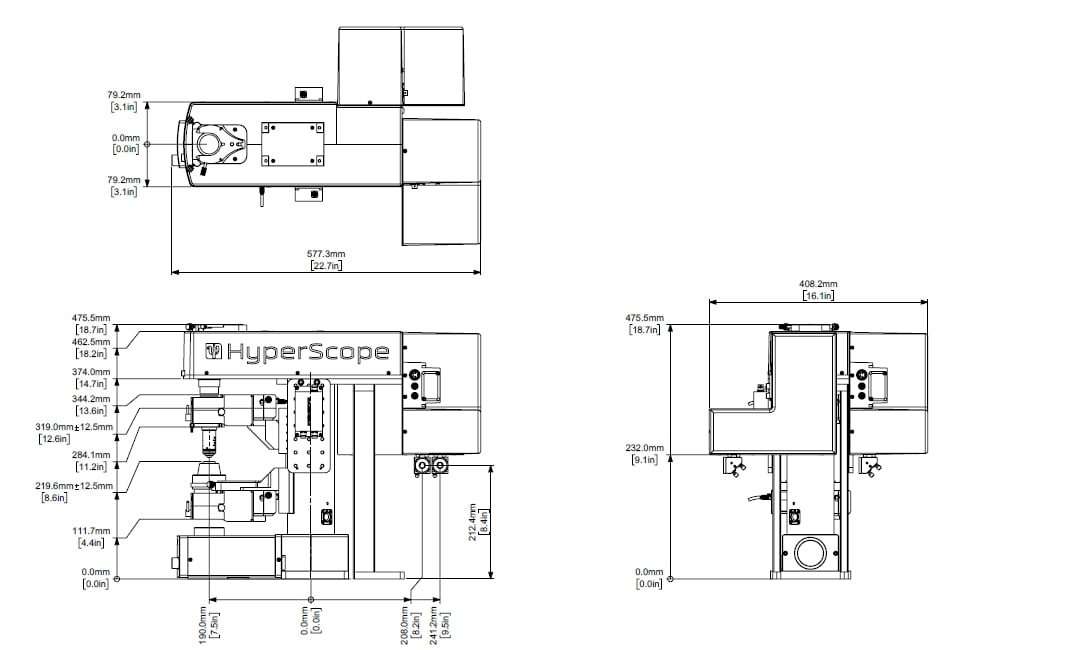 In vivo setup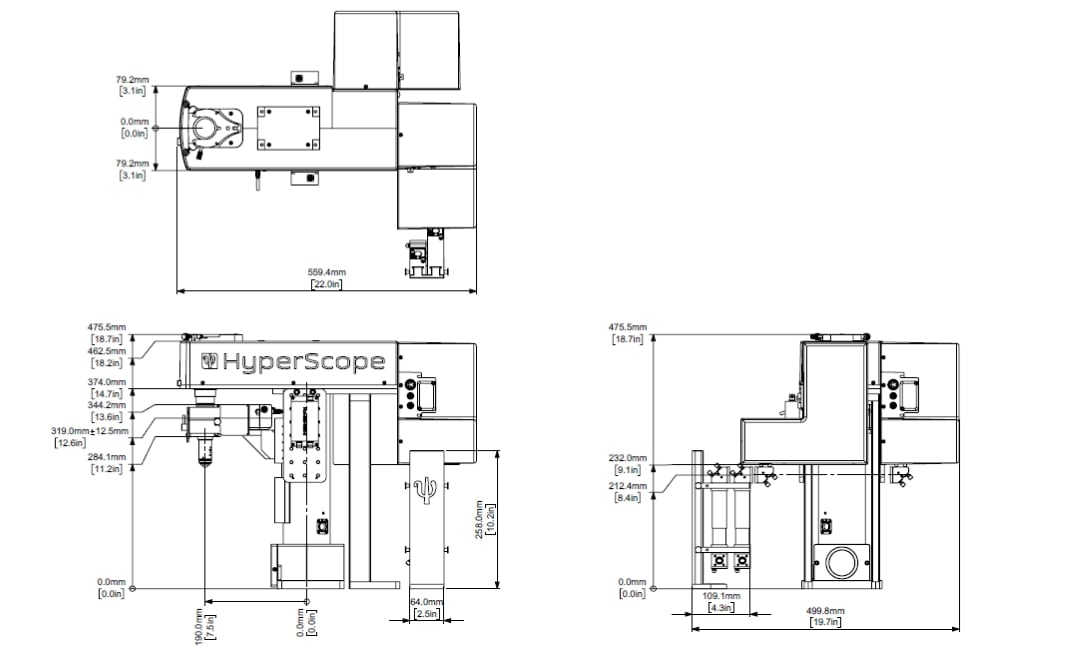 Movable in vivo setup
Extended movable in vivo setup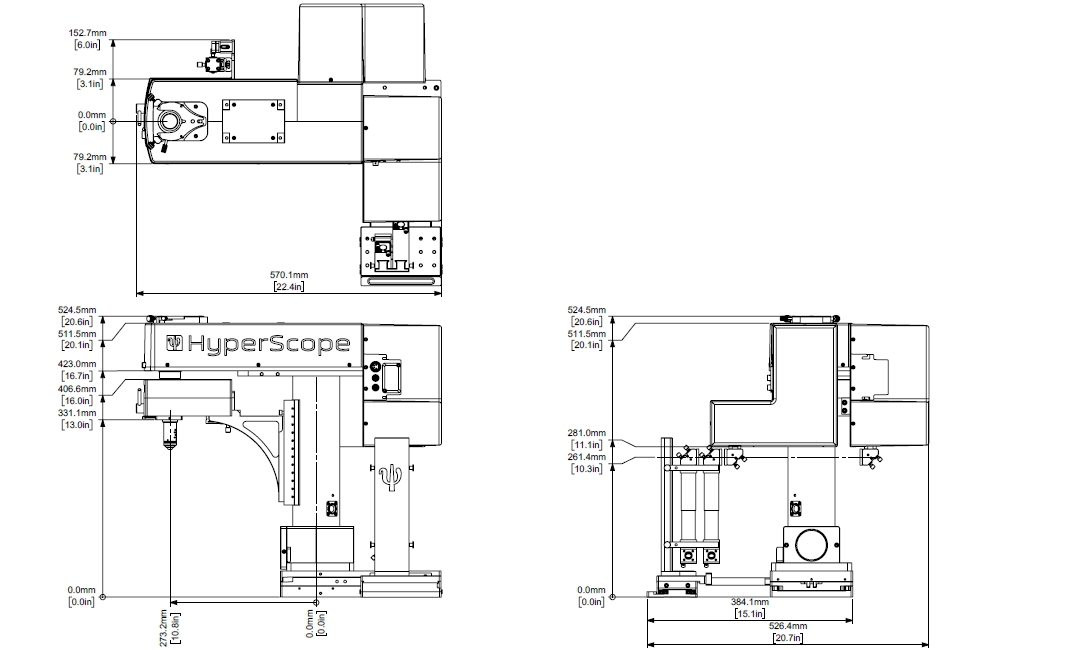 Worldwide Presence
Scientifica's equipment is used in more than 50 countries worldwide. Some of our customers include; California Institute of Technology, University of Oxford, Stanford University, University of Cambridge, Massachusetts Institute of Technology, Harvard University, Princeton University, Imperial College London, University of Chicago, Johns Hopkins University, Yale University and over 700 more research institutions.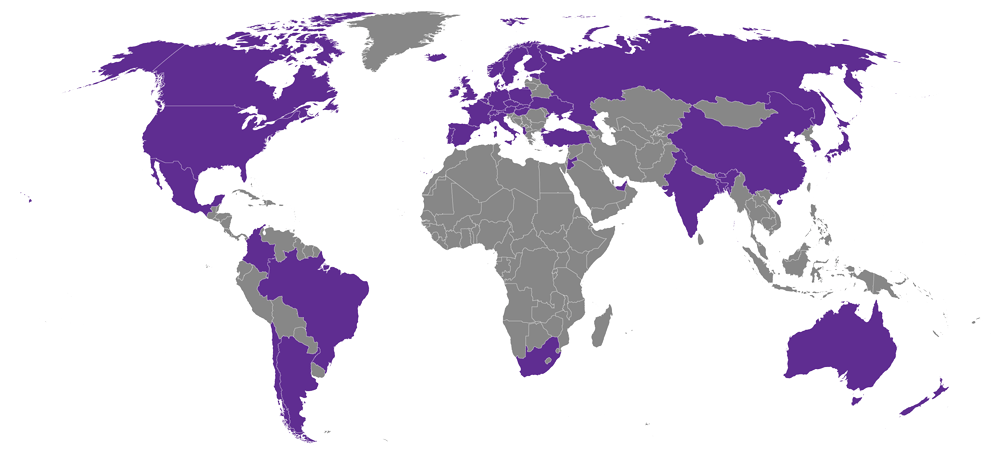 2 Year Warranty
Scientifica offer a two-year warranty with all Scientifca manufactured goods and a one-year warranty for third party supplied goods. Giving you peace of mind when purchasing your Scientifica equipment.