Scientifica's recommended sessions to attend at Neuroscience 2018
It's that time of year again! The Society for Neuroscience annual conference is fast-approaching. To help you make the most of the conference, we have selected some sessions that look particularly interesting, including lectures, minisymposia and professional development workshops.
Use the Neuroscience Meeting Planner to plan your itinerary and ensure you don't miss anything! Take a look at our conference guide to help you get the most out of Neuroscience 2018.
Lectures
All lectures will take place in the San Diego Convention Center (SDCC), Ballroom 20.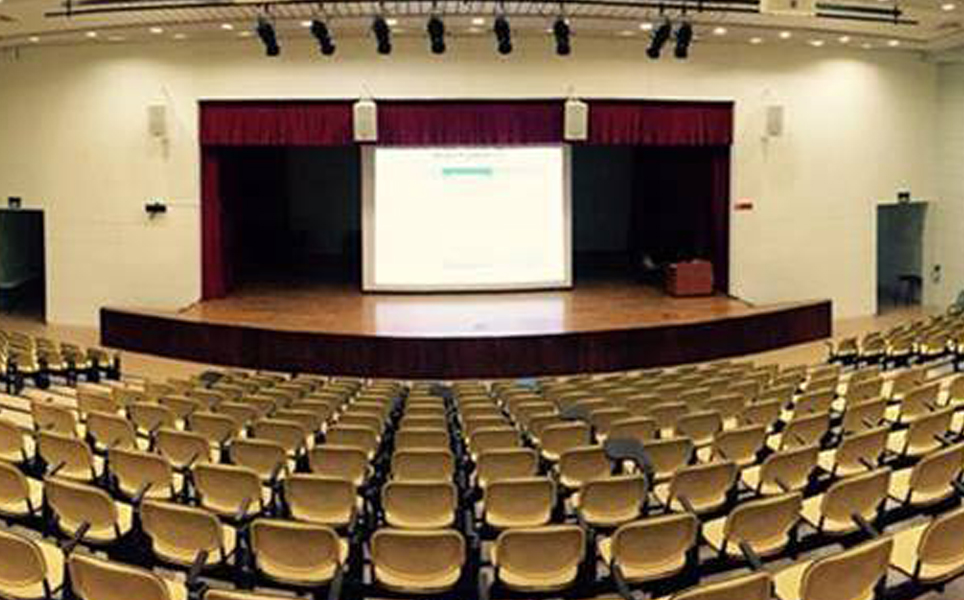 ALBERT AND ELLEN GRASS LECTURE: Neural Sequences in Memory and Cognition - David W. Tank, PhD
Monday 5th November, 3:15 – 4:25pm
The BRAIN Initiative is transforming neuroscience through improved methods for large-scale neural recording at cellular resolution. The application of these methods during working memory, decision-making, and navigation tasks has repeatedly demonstrated sequences of activity across the recorded neural population that tile the behavior. New analysis and modeling efforts are providing clues as to the functional roles and mechanisms of this widely observed form of neural circuit dynamics.
PRESIDENTIAL SPECIAL LECTURE: From Nanoscale Dynamic Organization to Plasticity of Excitatory Synapses and Learning - Daniel Choquet, PhD
Monday 5th November, 5:15 – 6:30pm
Regulation of receptor trafficking has emerged as a key mechanism for activity-dependent plasticity of synaptic transmission, a process important for learning and memory. The advent of super-resolution microscopy and single-molecule tracking has helped to uncover the intimacy of synapse dynamic organization at the nanoscale. Using new tools for further understanding the link between receptor dynamics and synapse plasticity is unveiling some of the molecular mechanisms of learning in the healthy and diseased brain.
PRESIDENTIAL SPECIAL LECTURE: From Salvia Divinorum to LSD: Toward a Molecular Understanding of Psychoactive Drug Actions - Bryan L. Roth, MD, PhD
Tuesday 6th November, 5:15 – 6:30pm
How do psychoactive drugs as diverse as the potent hallucinogen LSD and the atypical antipsychotic drug clozapine exert their actions at the molecular level? This lecture will first show how research has illuminated the molecular targets responsible for the actions of psychoactive drugs. It will then illustrate how structural insight into psychoactive drug actions can be leveraged to create potentially safer and more effective medications for many neuropsychiatric disorders.
SPECIAL LECTURE: Genetic Specification of Neuronal Identity - Oliver Hobert, PhD
Tuesday 6th November, 1:00 – 2:10pm
How is the enormous diversity of cell types in a nervous system genetically specified? The answer to this question lies in defining the gene regulatory mechanisms that control the expression of neuron type-specific gene batteries. In this lecture, studies on the genetic specification of many different neuronal cell types in the nematode C. elegans that have led to the discovery of some commonly used strategies, by which diverse neuronal identities are instructed, will be discussed.
SPECIAL LECTURE: Bidirectional Interactions Between the Brain and Implantable Computers - Eberhard E. Fetz, PhD
Sunday 4th November, 8:30 – 9:40am
Closed-loop interactions between the brain and implantable computers open new opportunities for brain research and clinical applications. This lecture will review the use of bidirectional brain-computer interfaces to bridge lost physiological connections, strengthen synaptic connections via Hebbian plasticity, and reinforce neural activity with intracranial stimulation. Closed-loop activity-dependent stimulation has numerous applications, depending on the recorded signals, the computed transforms, and the stimulated targets.
SPECIAL LECTURE: Organelle Structure and Dynamics: What High-Resolution Imaging Is Uncovering - Jennifer Lippincott-Schwartz, PhD
Monday 5th November, 8:30 – 9:40am
Powerful new ways to image the internal structures and complex dynamics of cells are revolutionizing cell biology and biomedical research. This lecture will focus on how emerging imaging technologies are increasing spatiotemporal resolution dramatically, permitting simultaneous multispectral imaging of multiple cellular components. Using these tools, it is now possible to begin describing the interrelationships of different cellular organelles as they carry out critical functions.
Symposia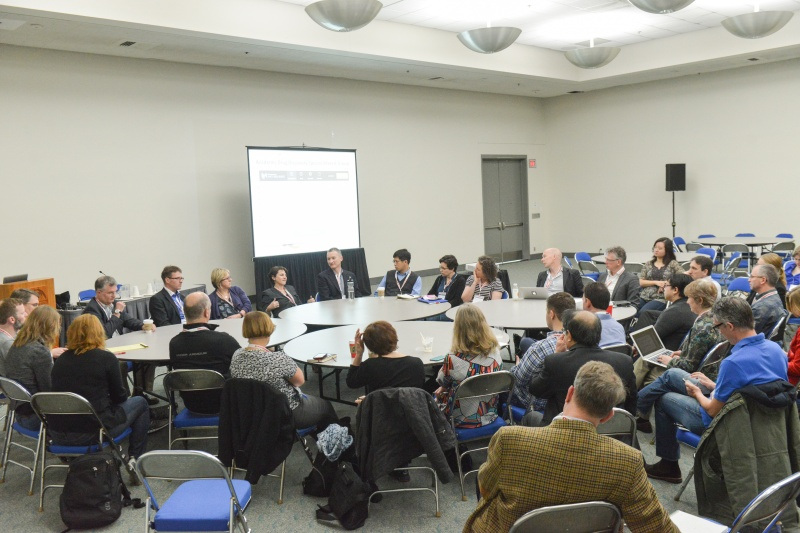 Organelle Dynamics and Proteostasis in Neuronal Homeostasis and Degeneration - Chair: Xinnan Wang, PhD

Tuesday 6th November, 1;30 – 4:00 pm, SDCC 6A
This symposium will discuss the role of epigenetic mechanisms of neuronal diversity, the plasticity of neuronal networks, and their alteration during various neurological disorders.
Repairing the Injured Nervous System: Inhibiting the Inhibitors - Chair: Elizabeth J. Bradbury, PhD
Monday 5th November, 8:30 – 11:00 am, SDCC 6A
Inhibitory factors that prevent neuroplasticity and functional recovery after central nervous system injury will be the focus of this symposium. New advances in understanding how inhibitory molecules present in a tissue injury environment are a barrier to repair and may be therapeutically targeted will be presented.
Blood-Brain Barrier in Health and Disease: Role in Neurodegeneration, CNS Autoimmunity, and Gene Transfer - Chair: Berislav V. Zlokovic, MD, PhD
Sunday 4th November, 1:30 – 4:00pm, SDCC 6B
This symposium summarises current advances on the role of the blood-brain barrier (BBB) in health and disease, including major human neurodegenerative disorders, such as Alzheimer's disease, and neuroimmune disease.
Multiscale Computer Modeling of Neural Circuits in Health and Disease - Chair: William W. Lytton, MD
Sunday 4th November, 8:30 – 11:00am, SDCC 6A
Brain function depends on interactions across multiple temporal and spatial scales from molecules and synapses up to interconnected brain areas. Mechanistic multiscale modeling provides the means to organize and understand the cross-scale interactions to explain how brains and other neural systems work or fail. Computational modeling also allows us to bridge the gap between mechanism and phenomenology, from anatomy and dynamics to behavior and cognition.
Minisymposia
Neural Proteomics in Synapse Development and Function - Chair: Brock Grill, PhD
Wednesday 7th November, 8:30 - 11:00am, SDCC 29D
An explosion of proteomic approaches is increasingly playing a greater role in understanding synapse biology, via identification of novel protein interactions and signaling networks that regulate synapses. This minisymposium will explore synapse biology across model systems, with insight stemming from proteomics. Cutting-edge experimental strategies for quantitative profiling and interactome mapping reveal biology underlying synapse formation, function, and its role in physiology and disease.
Sonic Hedgehog and Cell-Specific Programming: Circuits, Disease, and Repair - Chair: Corey C. Harwell, PhD
Wednesday 7th November, 1:30 - 4:00pm, SDCC 28A
An emerging body of research has uncovered diverse roles for Sonic Hedgehog signaling in a wide range of neurodevelopmental contexts affecting the function of brain circuits, including the production and maintenance of diverse cell types and the establishment of cell-specific wiring. This minisymposium will highlight recent developments describing the role of Sonic Hedgehog in conferring cell specific identity, circuit connectivity, and injury repair in the developing and mature nervous system.
Cell Adhesion Molecules at the Intersection of Cell Type Identity and Neural Circuit Connectivity - Chair: Csaba Foldy, PhD
Sunday 4th Novmeber, 1:30 - 4:00pm, SDCC 29D
Cell adhesion molecules (CAMs) play critical roles in neural circuit assembly and are frequently associated with neurodevelopmental and psychiatric disorders. Because hundreds of CAMs exist in the brain, their functional analysis has been challenging. Single-cell RNAseq, gene isoform-specific, and synapse-specific analyses are breaking barriers. This minisymposium will present the most recent insight into the role of CAMs in defining cell type identity, circuit connectivity, and function.
The Endolysosomal System and Proteostasis: From Development to Degeneration - Chair: Huaye Zhang
Wednesday 7th November, 8:30 - 11:00am, SDCC 28A
Intracellular membrane trafficking represents a very unique challenge for neurons because of their highly elaborate cellular architecture. Genes regulating endocytosis and subsequent endosomal routing, in particular, are frequently linked to neurological diseases. This minisymposium will discuss novel insight into the mechanisms of endosomal trafficking in neurons, the effects on proteostasis, and the functional impact on neuronal development and degeneration.
Latent Factors and Dynamics in Motor Cortex and Their Application to Brain-Machine Interfaces - Chair: Chethan Pandarinath, PhD
Saturday 3rd November, 1:30 - 4:00pm, SDCC 28A
Increasing evidence suggests that the activity of large populations of neurons in motor cortical areas exhibits low-dimensional structure that obeys dynamic rules. A better understanding of this structure and its dynamics is shedding new light on how motor cortex commands muscles and how different cortical areas interact. Further, these features have critical implications for designing robust, versatile brain-machine interfaces that restore function to people with paralysis.
Neuropeptide Signaling: From Physiology to Behavior - Chair: Jennifer Garrison, PhD
Tuesday 6th November, 1:30 = 4:00pm, SDCC 6E
Neuropeptides comprise the largest and most diverse class of neuromodulators, and they mediate integral processes ranging from energy homeostasis to behavior. This minisymposium will highlight recent experimental and technical advances in understanding mechanisms by which neuropeptide signaling can influence physiology and behavior at both the cellular and circuit level in a range of organisms.
Insular Cortex Neurocircuits: Relationships Among Function, Connectivity, and Drug and Alcohol Abuse - Chair: Brady K. Atwood, PhD
Monday 5th November, 8:30 - 11:00am, SDCC 6E
The insular cortex plays a major role in processing the interoceptive effects of drugs of abuse, including alcohol. This minisymposium will highlight preclinical studies that dissect the local neurocircuitry of the insular cortex and its projections to specific brain regions in the context of alcohol, opioid, and psychostimulant abuse. Novel functional roles of these networks in drug-related behaviors and the impact of drugs of abuse on insular cortex-originating synapses will be discussed.
High-Level Cognition in Low-Level Brain Regions - Chair: Rosemary A. Cowell, PhD
Sunday 4th November, 1:30 - 4:00pm, SDCC 6C
Mounting evidence now contests the idea that high-level brain regions such as the medial temporal lobe engage only in high-level functions like declarative memory. This challenges the broader assumption that the brain comprises discrete anatomical units specialized for distinct cognitive functions. This minisymposium extends that challenge by asking the question: Can high-level cognitive functions such as recognition memory, recall, and spatial cognition be mediated by low-level cortical regions?
Innovative Approaches for Monitoring Neuromodulation With Light - Chair: Yulong Li, PhD
Monday 5th November, 1:30 - 4:00pm, SDCC 28A
Neuromodulators are essential signaling molecules that regulate many neural processes through their influence on brain circuits. Monitoring neuromodulator dynamics and untangling their underlying circuits is critical for understanding the function of the brain. This minisymposium will present state-of-the-art optical techniques that enable rapid, sensitive, cell-specific monitoring of important neuromodulators and cutting-edge tools for labeling neural circuits involved in neuromodulation.
Telling Stories of Science - Chair: Wendy A. Suzuki, PhD
Sunday 4th November, 1:30 - 4:00pm, SDCC 6E
Now more than ever, it is essential that scientists actively engage with the public. Through storytelling, or the use of a personal narrative, we can bring science to life and improve communication not only with the public but also within the community. In this minisymposium, presentations about the science of storytelling and why and how to tell stories, as well as three powerful personal stories, will demonstrate how storytelling can transform science communication and promote scientific progress.
Professional Development Workshops
How SfN Helped My Career: Expanding Your Neural Network at the Annual Meeting
Saturday 3rd November, 12:00 - 2:00pm, SDCC 30E
SfN's annual meeting not only showcases the latest research but can also help you to build your career. In this interactive workshop, discover how panelists use the meeting to advance their research and their professional relationships, learn how to make the most of your meeting experience by taking advantage of the various networking opportunities available to you, and gain practical experience introducing yourself and your research.
How to Thrive as a Woman in Neuroscience
Saturday 3rd November, 3:00 - 5:00pm
This workshop features a panel of diverse female speakers from a variety of backgrounds, types of institutions, and career stages, and will focus on how women can succeed in their neuroscience careers. The women will speak from personal experience about how to deal with major obstacles that undermine success, including lack of encouragement, stereotypes about what type of people do science, discomfort with competitive environments, marginalization within organizations, bias (both implicit and explicit), and childcare. *Diversity-Themed Session.
Neuroscience Departments and Programs Workshop: Breaking Through: Pathways to Independence for Early Career Neuroscientists
Sunday 4th November, 2:30 - 5:00pm, SDCC 30E
The National Academies report The Next Generation of Biomedical and Behavioral Sciences Researchers: Breaking Through outlines programs and policies that can reduce barriers to, and create more opportunities for, successful transitions to independent research careers. The NDP workshop will focus on aspects of the report that relate to key strategies for ensuring the successful launch and sustainment of careers in the biomedical sciences, with a particular focus on postdoctoral training programs in neuroscience.