Scientifica Multiphoton Resonant System
Scientifica's Multiphoton Resonant Imaging System is designed to acquire fast frame rates deep into tissues over the entire field of view.
Tailored to large back aperture objectives, the entire field of view can be quickly scanned to monitor the activity from a large number of cells.

(Model MP-2050 & MP-2070)
Two-photon recording from a three week old zebrafish brain explant of the line Tg(elavl3:GCaMP6s-nuclear). Four consecutive planes (upper to lower ones from left to right) of a volumetric recording (8 planes in total) are shown where first Dm (amygdala homolog in zebrafish) then Dl (Hippocampus homolog in zebrafish) were electrically stimulated by a glass-electrode (indicated in the upper left corner). Data acquired by Anna Ostenrath and Ewelina Ewelina Bartoszek, PhD Students in the lab of Professor Emre Yaksi, Kavli Institute, NTNU, using a Scientifica Multiphoton Imaging System.

Applications
Expand
MP-2050
(in vivo or in vitro)
Three-photon imaging
Two-photon imaging
Second harmonic generation
Fluorescence lifetime imaging
MP-2070
(in vivo)
Three-photon imaging
Two-photon imaging
Second harmonic generation
Fluorescence lifetime imaging
Multiphoton resonant in vivo configuration 360° view
Control options
The resonant imaging system can be fully controlled by Scientifica's own SciScan software or by Vidrio Technologies ScanImage software.
Upgrade to the Scientifica ChromoFlex
Enhance the Multiphoton Resonant Imaging System by upgrading to the ChromoFlex.
The ChromoFlex replaces the above stage multiphoton detection unit (MDU) and enables simultaneous imaging of up to four different colour dyes with the increased sensitivity of GaAsP PMT detectors.
Example Setup
The images below show an in vivo Multiphoton Resonant Imaging System including a riser block, XY stage, launch optics and movable periscope.
Design & Specifications
Scanning mirror (y-galvo)

Scanning mirror (y-galvo)

3 x 5 mm 8315KL scanning mirror (MicroMax 671HP driver)
Scanning mirror (x-resonant)

Scanning mirror (x-resonant)

3 x 5 mm 8 kHz CRS series scanner from Cambridge Technologies
Scan speeds

Scan speeds

15 fps @ 1024 x 1024 px, 30 fps @ 512 x 512 px, 60 fps @ 512 x 256 px
Beam input height

Beam input height

280.6 mm
Input beam diameter

Input beam diameter

<3 mm
Beam diameter at back aperture

Beam diameter at back aperture

<20.1 mm
Beam expansion

Beam expansion

6.7x
Relay lens expansion

Relay lens expansion

1x
Lens coating

Lens coating

700-1200 nm (Rav <0.5%)
Maximum scan angles (galvo)

Maximum scan angles (galvo)

+/- 10 optical degrees
Maximum scan angles (scan head)

Maximum scan angles (scan head)

+/- 7.6 optical degrees
Galvo voltage/optical degree

Galvo voltage/optical degree

0.25 V
Turning mirror size

Turning mirror size

45 x 64 x 6 mm
Turning mirror coating

Turning mirror coating

Protected Silver (98% reflectivity)
Typical field of view

Typical field of view

~600 µm2 (16x), ~500 µm2 (20x)
Scan control

Scan control

SciScan, ScanImage 5
Schematics
Expand
In Vivo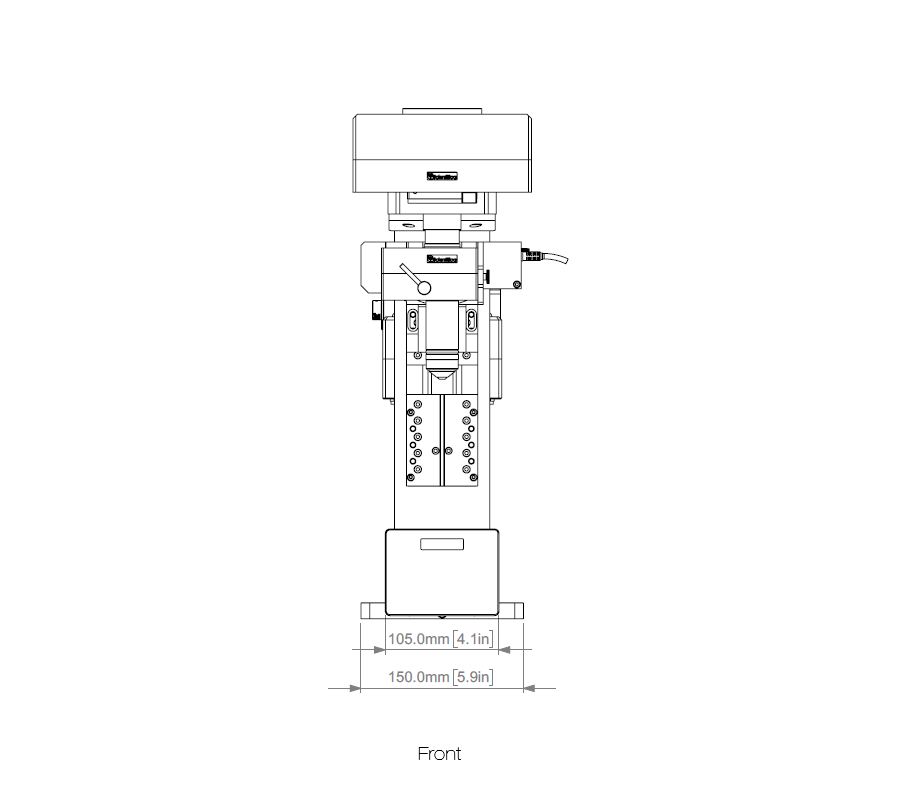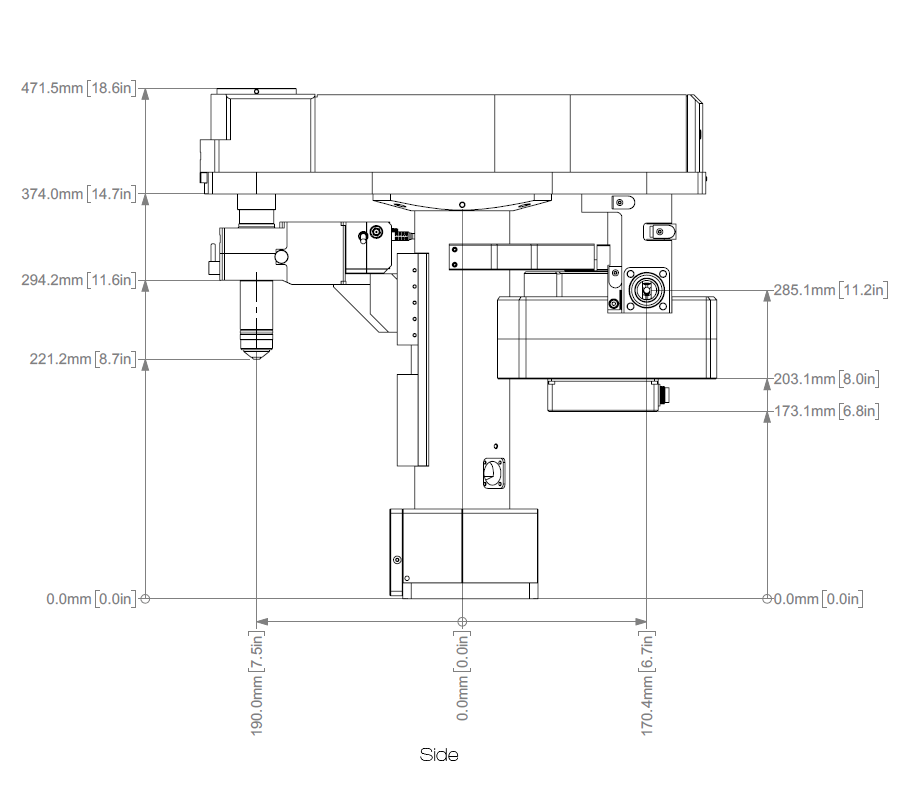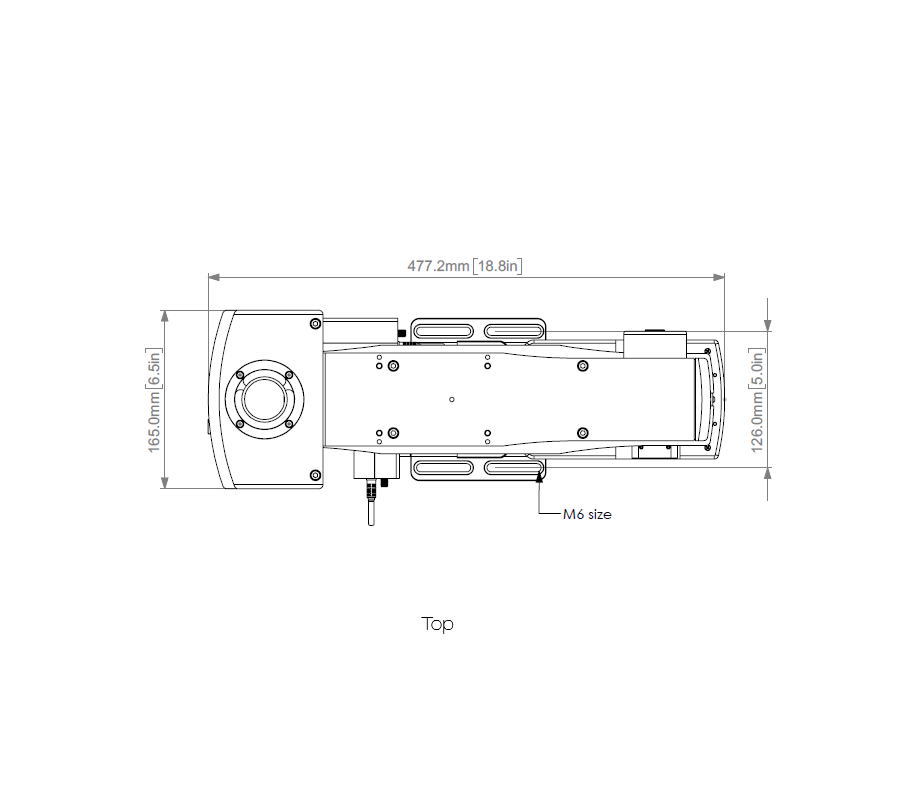 In Vitro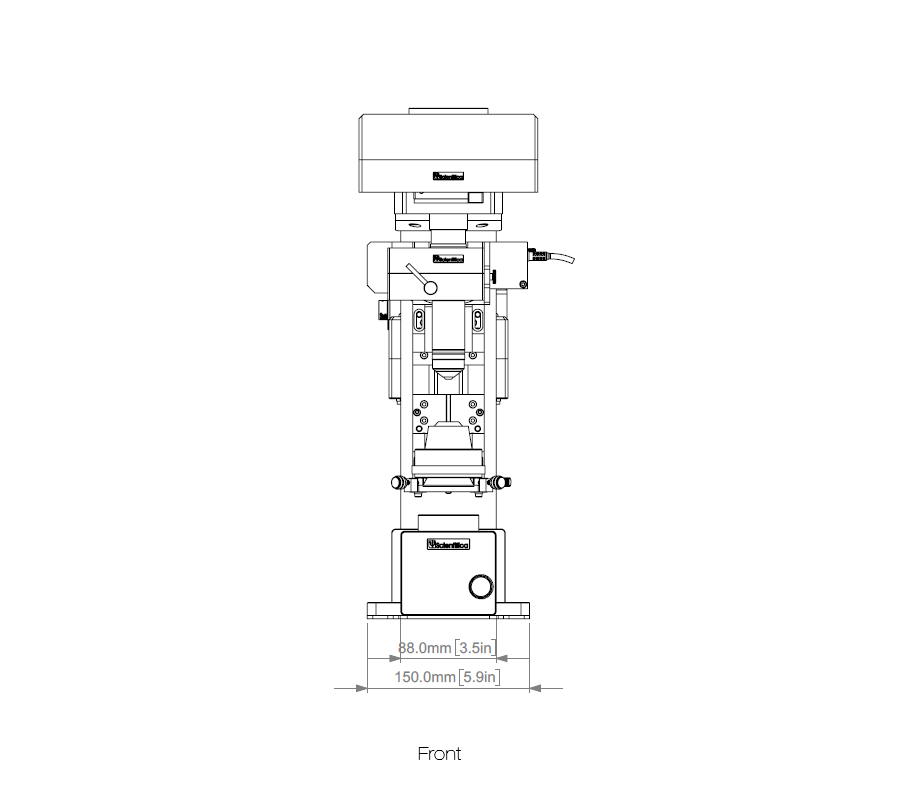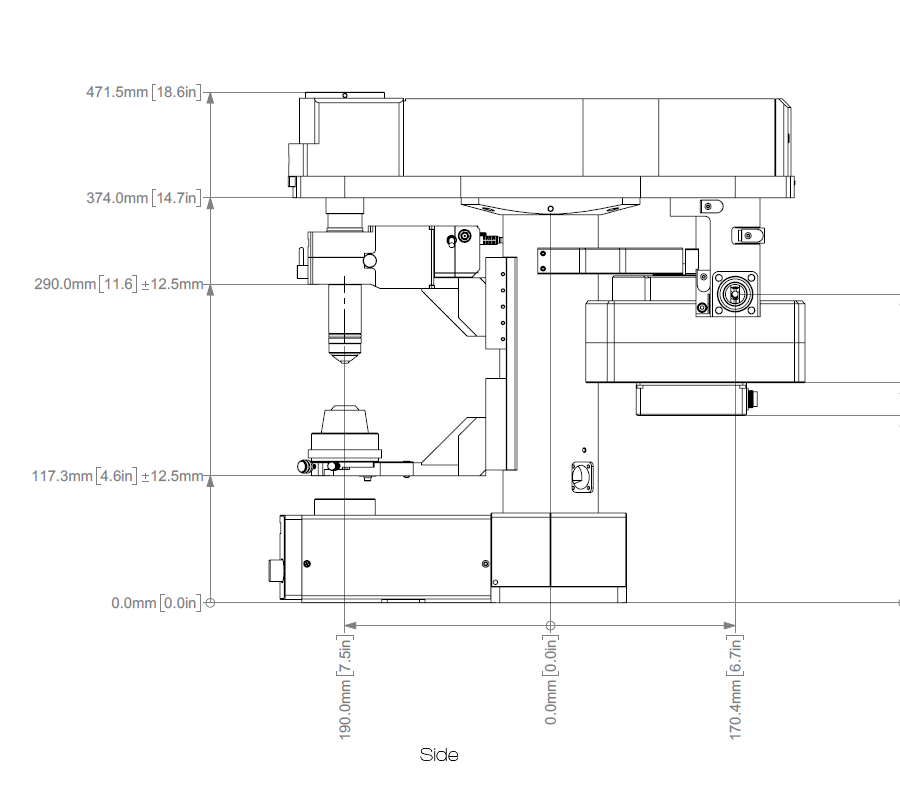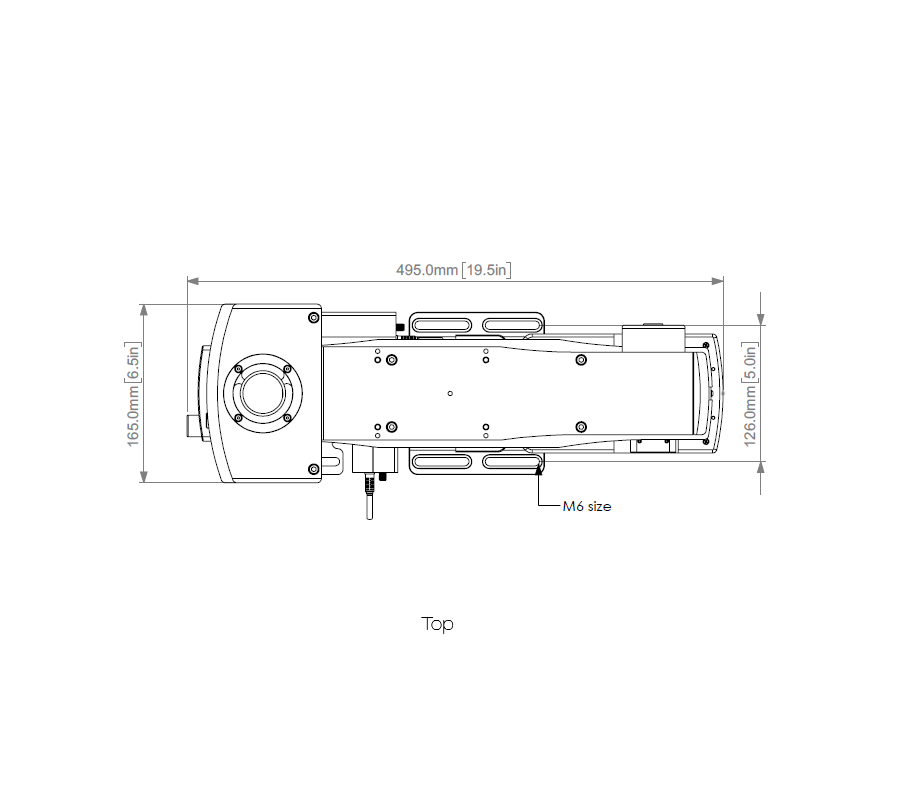 Testimonials
"The Scientifica multiphoton system was very easy to use. I have touched multiphoton systems before with an interface that at first is slightly intimidating, but this is not the feeling I had with Scientifica's system. It's very fast, and fast acquisition will help researchers in certain scenarios."
- Greg Strachan, University of Cambridge
User at the EMBO Course on Advanced Optical Microscopy for Cell Biology, 2018
"I like the Scientifica microscope as it is very flexible, so you can easily change the configuration to adapt the microscope for your experiment. For example, if you want to change it from in vitro to in vivo you just need to remove the condenser"

- Dr. Feng Wang, Yves De Koninck Lab, CERVO Research Center
Research Papers
Expand
Bartoszek, E., Ostenrath, A., Jetti, S., Serneels, B., Mutlu, A., Chau, K. and Yaksi, E. (2021). Ongoing habenular activity is driven by forebrain networks and modulated by olfactory stimuli. Current Biology https://doi.org/10.1016/j.cub....

Lin, Y., Mazo, M., Skaalure, S., Thomas, M., Schultz, S., Stevens, M. (2019). Activatable cell–biomaterial interfacing with photo-caged peptides. Chemical Science, 10, 1158-1167 https://pubs.rsc.org/en/conten...
Steck, K., Walker, S., Itskov, P., Baltazar, C., Moreira, J. and Ribeiro, C. (2018). Internal amino acid state modulates yeast taste neurons to support protein homeostasis in Drosophila. eLife, 7 https://doi.org/10.7554/eLife.31625.001
Verdugo, C.D., Myren-Svelstad, S., Deneubourg, C., Pelgrims, R., Muto, A., Kawakami, K., Jurisch-Yaksi, N., Yaksi, E. (2019). Glia-neuron interactions underlie state transitions to generalized seizures. bioRxiv https://doi.org/10.1101/509521
Accessories
Movable Periscope Bracket (MP-4010-30)
This bracket attaches the periscope directly to the XY stage allowing the customer to move the microscope in X and Y whilst maintaining perfect laser alignment.
Filter Cube Module
A compact, flexible and efficient epifluorescence illuminator, optimised for use with LED light engines. Specifically designed for Scientifica microscopes, the FCM ensures optimal illumination of samples in all possible configurations.