Scientifica ChromoFlex
Simultaneously image up to four different colour dyes with the increased sensitivity of GaAsP PMT detectors.
Efficient
Large collection optics allow greater light gathering from the objective back aperture. This increases overall efficiency by up to 10% with the liquid light guide when compared to our standard multiphoton detection unit, for better detection of weak fluorescent signals.
Control options
The ChromoFlex can be controlled by Vidrio Technologies ScanImage software.
ChromoFlex in action at the Francis Crick Institute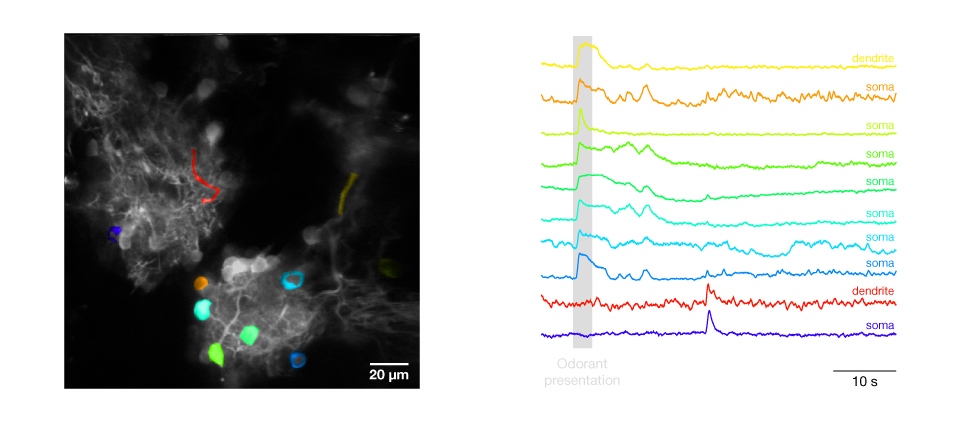 Odorant-induced calcium transients in the mouse olfactory bulb in vivo.
Periglomerular cells expressing the genetically encoded calcium indicator GCaMP6f following viral injection (left). Imaging acquired on a Scientifica VivoScope multiphoton system with a ChromoFlex detection unit. Note how clearly cell bodies and neurites can be recognised. Changes in fluorescence intensity of cells highlighted in the left image are displayed as single trace with the same colour coding on the right. The presentation of an odorant stimulus (Isoamyl acetate; timing indicated by the grey bar) induces a strong fluorescence increase in the cells surrounding the bottom glomerulus while cells in the upper glomerulus remain mostly silent.
Data kindly acquired and provided by Dr Tobias Ackels and Dr Andreas Schaefer of the Francis Crick Institute
Design & Specifications
Number of channels

Number of channels

Two, three and four channel options
Objective maximum exit aperture

Objective maximum exit aperture

20 mm diameter
Angular collection

Angular collection

+/- 8 degrees maximum from 20 mm exit aperture
Detector types

Detector types

Hamamatsu H10770PA-40 GaAsP
Objective compatibility

Objective compatibility

M32X0.75, M27X0.75, M25 X0.75 and RMS threaded objectives
Laser/Visible dichroic mirror

Laser/Visible dichroic mirror

665 nm long-pass dichroic, factory-fitted (60 x 40 x 1 mm)
Laser blocking filter

Laser blocking filter

680nm short-pass filter, factory fitted
Spectral filtration

Spectral filtration

To be specified with order and requires Scientifica filter cube which is compatible with standard fluorescence filter sets (25 mm ø filters; 24 X 36 x 1mm dichroic mirror)
PMT protection

PMT protection

Integrated protection circuitry in H10770PA-40 and remote light senor.
Preamplifier bandwidth

Preamplifier bandwidth

20MHz (resonant system) and 1MHz (galvo) with low noise linear power supply
Preamplifier gain

Preamplifier gain

100000
Output connection

Output connection

BNC
High voltage control

High voltage control

Manual and/or software control
Schematics
Expand
Chromoflex with 4 PMTs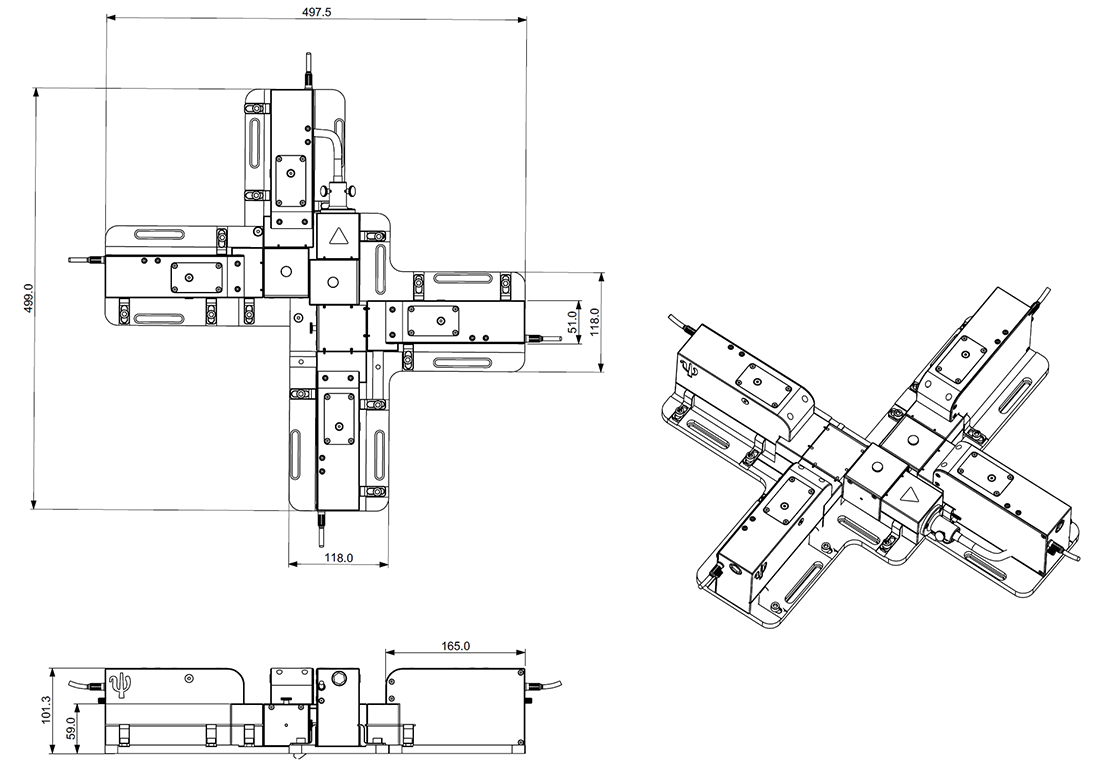 Chromoflex with 3 PMTs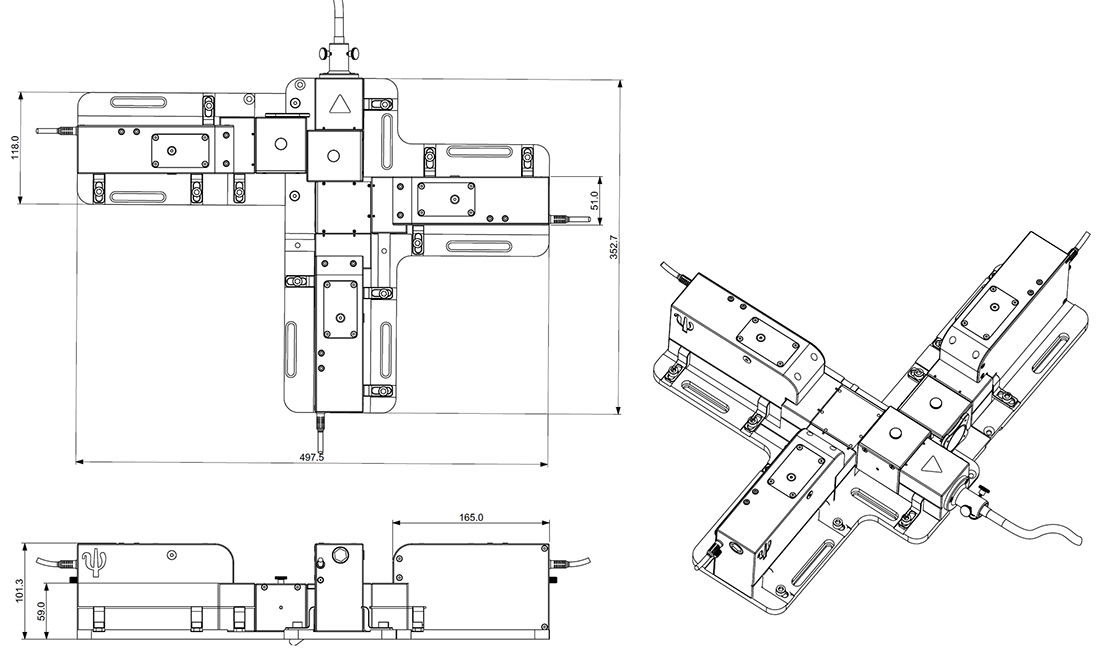 Chromoflex with 2 PMTs