The HyperScope multiphoton imaging system now has advanced imaging capabilities; the introduction of an extended wavelength lens set means you can image deeper and through thin scattering layers in in vivo samples. Learn more here.
SciScan 1.1.5 – now available for download
---
Scientifica is happy to announce the release of SciScan 1.1.5, the latest update to our multiphoton data acquisition software.
This version includes changes to the notebook function, to allow you to save notes about your current experiments manually and the addition of a grid overlay to the displayed image.
There are also a number of bug fixes to improve the stability and functionality of current features.
Visit the SciScan Knowledge Base to download the new version now.
Changes to protocol notes
A "Save" button to manually save notes into the root folder has been added. Protocol notes are always saved automatically alongside each recording, but can now also be saved manually. The time-stamp button function has also been updated to include the current frame count along with the time-stamp.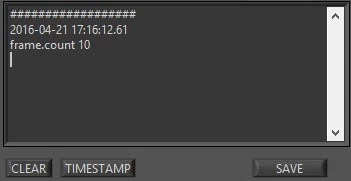 Protocol Notebook
Grid Overlay Feature
The option to overlay the displayed image with an adjustable size grid in both normal image display and the position save module is now available.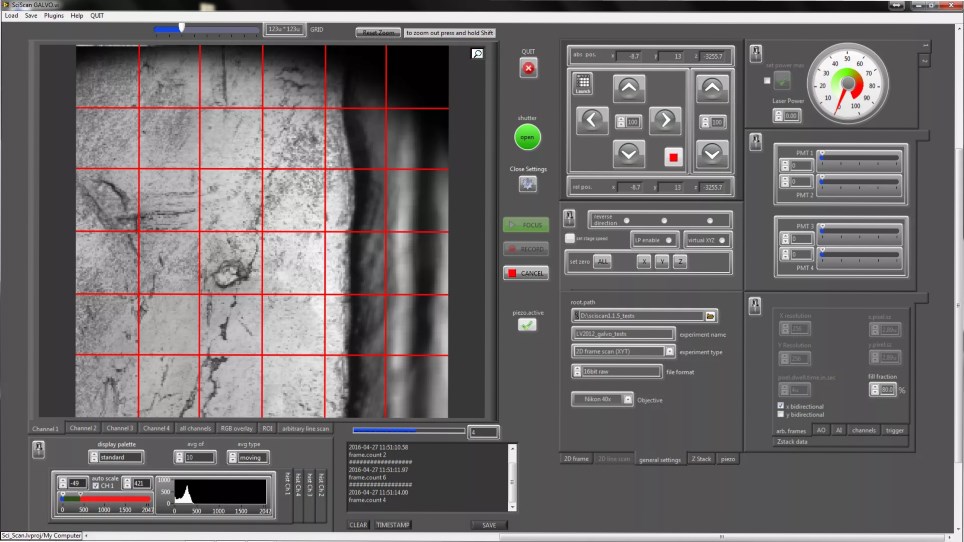 New grid overlay feature (6 x 6)
Bug Fixes
Flystart stability: Executing a scanning mirror Flystart – stopping and restarting the mirrors due to a change in scanning parameter – could lead to the software freezing if carried out too frequently or erroneously. Safeguards have now been implemented to reduce the frequency of flystarts and only execute when needed. It is still advised to stop focussing before adjusting parameters.
Memory use optimisation: Under some circumstances, LabVIEW memory usage was increasing during long imaging sessions. Memory utilisation has now been optimised to keep resource requirements stable throughout long experiments.
OME metadata fixes: In some cases, the OME-XML metadata was not written properly when a recording was cancelled, resulting in an empty metadata file. This has been resolved and the appropriate metadata is now being written.
LabVIEW 2014 compatibility changes: Under LabVIEW 2014, SciScript and some motor functions behaved differently than under LabVIEW 2012. These have been resolved.
Various minor bug fixes
Find out about Scientifica's latest product releases, company news, and developments through a range of news articles, customer interviews and product demonstration videos.