Extended warranty for Patch Pro and SliceScope Pro electrophysiology systems
---
Scientifica are pleased to be able to extend the warranty of Patch Pro and SliceScope Pro electrophysiology systems to three years, for a limited time. These ultra-stable and reliable electrophysiology solutions provide you with everything you need to perform a variety of in vitro and in vivo patch clamp experiments.
The extended warranty* reflects our confidence in the reliability of these systems, as well as our continued commitment to helping researchers as much as possible, along with organisations and institutes who may be impacted by the current situation.
Scientifica's Patch Pro range enables you to fully integrate your existing upright or inverted microscope into a complete electrophysiology rig.
Rather than purchasing a full rig including a microscope, you can use your existing microscope to perform a variety of in vitro and in vivo electrophysiology experiments, as well as integrate advanced imaging such as confocal and two-photon imaging.
Saving you money, these systems are compatible with a range of microscopes, and provide the staging and manipulators needed for your application.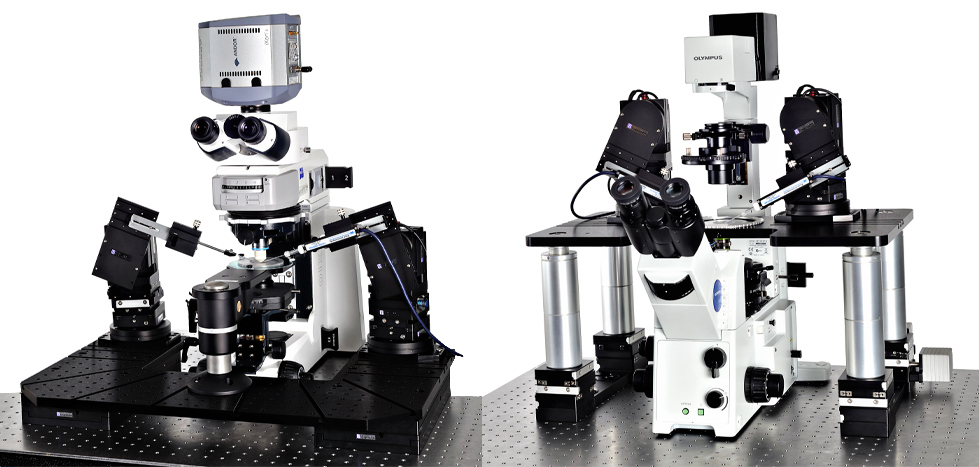 The SliceScope Pro range of complete electrophysiology rigs are complete solutions for in vitro and in vivo electrophysiology, comprising of Scientifica's SliceScope microscope, manipulators, stages and mounting platforms which are all controlled by our simple user-consoles.
These systems are versatile and can be tailored to suit your experimental requirements, as well as being upgradeable for two-photon imaging, making them future-proof, cost-effective solutions.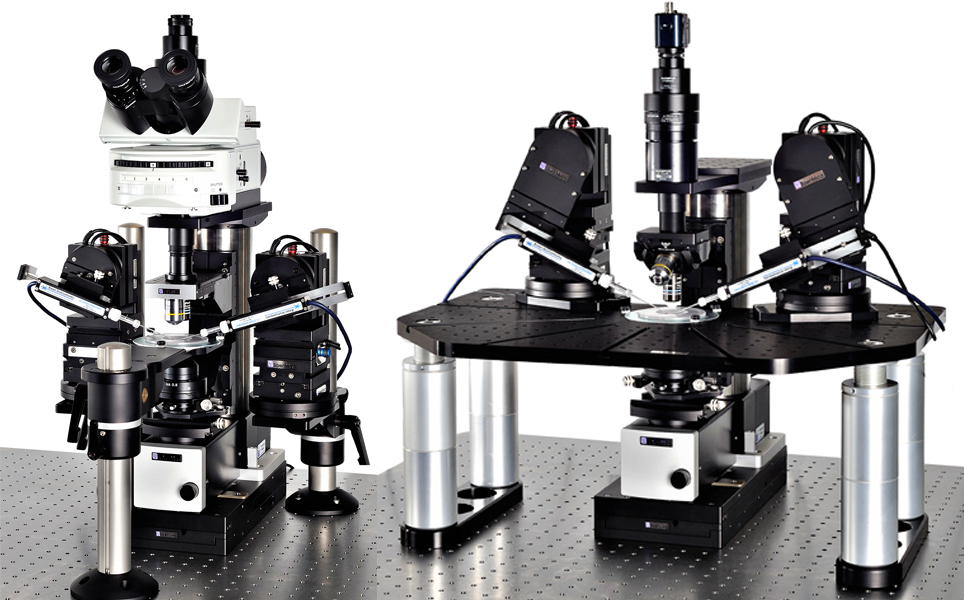 Scientifica Patch Pro 6000
The Patch Pro 6000 integrates your upright microscope into a complete rig suitable for in vitro and in vivo electrophysiology, as well as advanced imaging such as two-photon and confocal.
* Warranty is extended for a limited time.
Find out about Scientifica's latest product releases, company news, and developments through a range of news articles, customer interviews and product demonstration videos.