My journey at Scientifica: Christian Wilms, R&D Manager
---
Christian tells us that the flexibility of his role, great working environment and interesting work are just a few reasons why he enjoys working as R&D Manager at Scientifica.
What was your first role at Scientifica and when did you start?
I started working at Scientifica in March 2016 as Applications Specialist in the Research & Development team, coming straight out of academia.
How have you progressed?
From my very first days working at Scientifica, my role was evolving, moving towards engagement with researchers on projects and early stage product development. In May 2018 this evolution was formalised with my promotion to R&D Manager.
Where do you see yourself in the future?
Right here. Where else would I want to be?!
What do you like about working at Scientifica?
There are many things. The flexibility of my role, along with the ability to develop and extend my skills, are probably key. Just as importantly, Scientifica offer a great working environment: friendly people, interesting work, and constant contact to the cutting-edge developments in our field. Plus, East Sussex is a great place to live.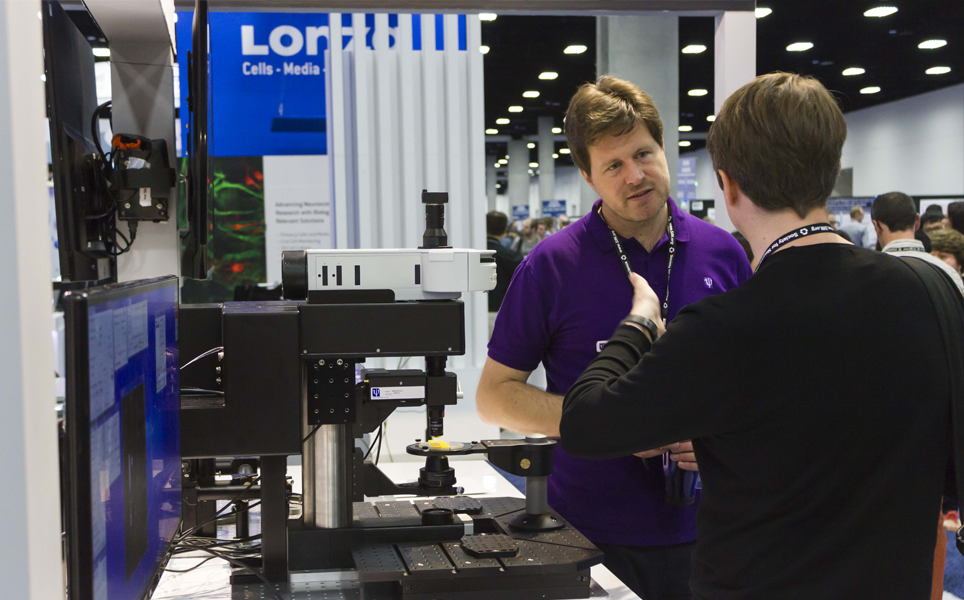 What is your greatest achievement/proudest moment?
I honestly can't pick a single moment. It has been a great ride over the past two-and-a-half years, with many great moments. I am looking forward to many more.
Find out about Scientifica's latest product releases, company news, and developments through a range of news articles, customer interviews and product demonstration videos.