Scientifica's FLIM Upgrade kit is now available, enabling simultaneous fluorescence intensity and fluorescence lifetime imaging. Find out more here: https://www.scientifica.uk.com/products/scientifica-flim-upgrade-kit

"I'm keen to start supporting researchers and seeing how Scientifica products can help advance their work", Dr. Anja Godfrey
---
Anja completed her Biomedical Science undergraduate degree, then chose to stay in academia to do a PhD. After this, she decided to look for industry positions due to the stability they can offer. Here, she tells her story of how she found the Customer Support role at Scientifica and what she is enjoying about it.
My background in academia
I came to the UK from Germany for a gap year and decided to stay here to study Biomedical Science at the University of Kent. My undergraduate studies were great; there were some brilliant teachers at Kent. My enjoyment and passion for the course helped me receive a first-class honours degree and the Howard Rogers prize for being the top microbiologist in my year. Such a positive education experience made me keen to stay in academia and I took on a PhD at the University of Sussex, carrying out research into the Epstein-Barr virus. I had a fantastic professor who was very supportive but also gave me the space to learn and develop. Seven months before the end of my PhD I took a year off to go on maternity leave. Family life has always been important to me, so returning to my studies presented a big emotional challenge. However, with the support of my husband and my professor, I finished my lab work and thesis, applied and interviewed for jobs and still made time for my daughter. It was a crazy seven months which led to me really appreciating the freedom and flexibility that academia can offer.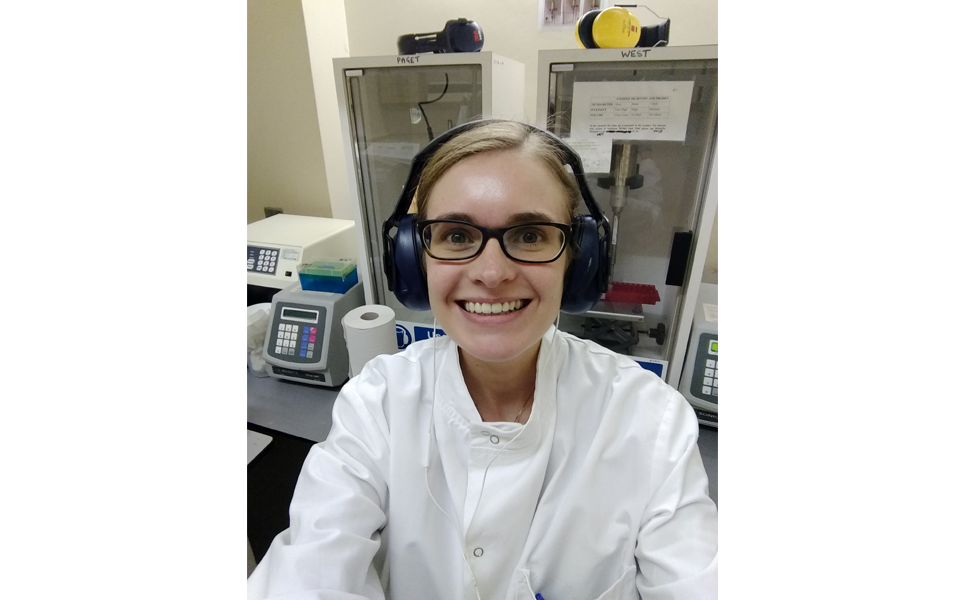 Why I decided to leave academia
Academia has a lot going for it, but I decided to leave for practical reasons. The lack of job security was a big factor - most contracts in academia are not permanent, putting post-docs into endless cycles of job searching and grant applications. And at the start of an academic career, people often have to move around, sometimes all over the world, to find themselves a suitable position. While I know that some people with a young family manage to accommodate the lifestyle that an academic career brings, I wanted the security and work/life balance that a stable position in industry can offer.
How I made the move to industry
When making my move to industry, I knew what was important to me for my new position. At the same time, I was aware of what I had to offer and what areas still required some development. My university offered a helpful careers service, running workshops and providing a very resourceful website that gave me some pointers. I started looking for possible jobs on this basis, months in advance. I tend to take a direct approach to things (maybe it's my Germanic background) and found my new position by directly contacting the company that I wanted to work for - Scientifica. I was fortunate because after a few weeks they contacted me about a position that had become available.
First impressions of Scientifica
If I could sum up my first impressions in just three words they would be friendly, welcoming and professional. I am really happy to have joined Scientifica. The people who work here believe in the company. I have also been impressed by how well thought-through the Scientifica products are and I'm now keen to start supporting researchers and seeing how Scientifica products can help advance their work.
My advice
If you are wondering about your next career move, my advice is to think about what is really important to you. Industry and academia both have their advantages and won't suit everyone. It is about aiming for the one that can most meet your needs. For me, that looks set to be industry, as a part of the Scientifica family.
If you are interested in working for Scientifica, take a look at our latest openings and find out how you can send us your CV for consideration when a relevant role becomes available.
Find out about Scientifica's latest product releases, company news, and developments through a range of news articles, customer interviews and product demonstration videos.